Taylor Twellman's Pregame Secret: Lady in Red
November 20, 2014
Former New England Revolution Striker and Current ESPN Analyst Taylor Twellman Answers Our Questions
Q&A By Kevin Koczwara | Photograph via Taylor Twellman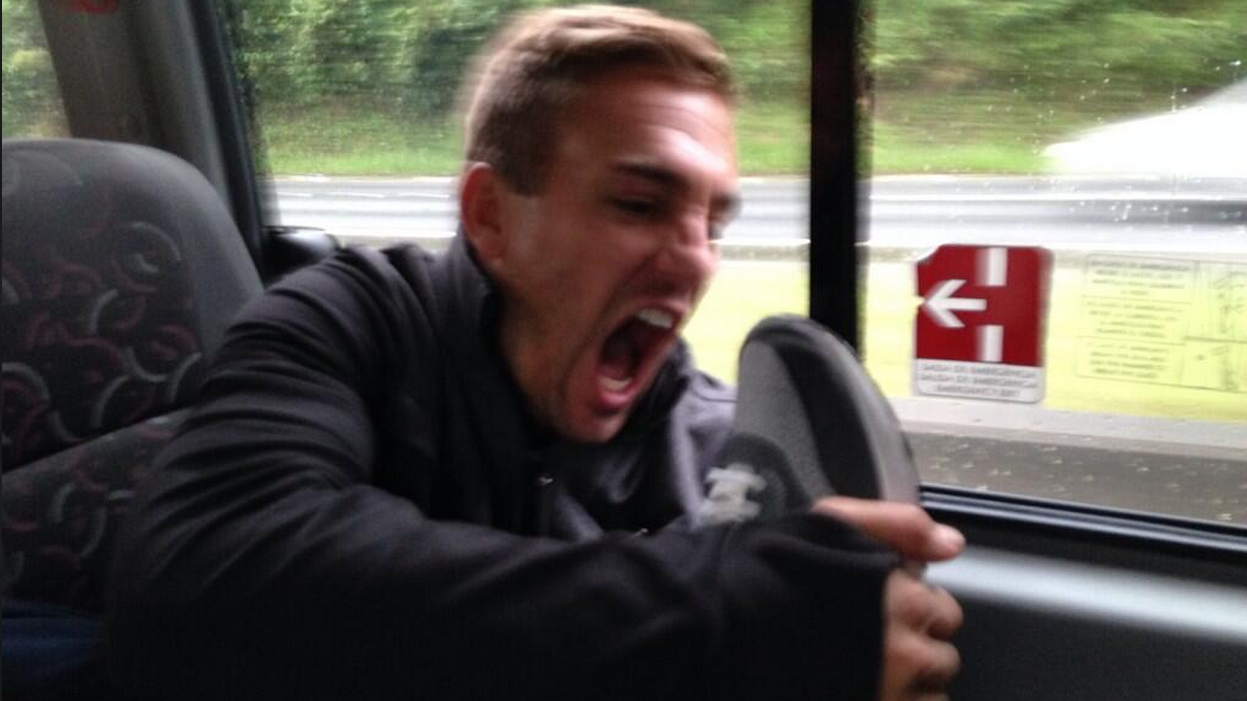 Do you have a personal motto?
Fail to Prepare. Prepare to Fail.
You've got a free weekend: good book, a couple movies, marathon TV, or video games?
Marathon TV (Lost, 24, Breaking Bad have all been watched in this scenario).
What was your pregame jam? Postgame jam?
Before every game I had to listen to or hear some part of "Lady in Red." I couldn't tell you who sings it, but it was a must.
Is there something that you do before every game?
Called my father before every game walking into the locker room.
Name someone you've played with or against who is better than fans give them credit for being?
Steve Ralston in MLS was such a pro, and gifted. Josh Wolff, in my limited time with USA, was a good partner. He did all the little things well as a second forward.
Who is best player you've ever played against?
Ronaldinho and Michael Ballack (he told me to say that).
Is there one jersey you've traded for after a game that you value more than any other?
Nope. Never wanted a jersey from an opponent. Sorry.
Who did you try to model your game after?
Alan Shearer, plain and simple — a goalscorer who didn't mess around in the midfield. Loved him.
Would you rather be: the captain, the person who takes the final penalty kick, or the person who holds the locker room together?
Give me the penalty.
https://www.youtube.com/watch?v=gQIK50WRoj0
What's the most physical pain you've ever been in on the soccer field?
Kicked in the face; broken facial bones and concussion. And then the injury in 2008 that ended my career, but different pain.
What is one rule change you would like to see adopted by FIFA?
Concussion protocol and neutral doctor on the sideline not team doctors making those important head injury decisions.
What is a non-soccer hobby or academic interest you'd consider pursuing once your playing career is over?
Amateur golf.
As far as you know, has a teammate or opponent ever taken the field under the influence of a psychedelic drug?
Not for certain, but I'd bet on my life that the players coming to my mind for sure did.
Contributors
Howler
TAGS
WELL, IT DEPENDS ON WHAT YOU MEAN BY "FREE."
Enter your best email for full access to the site.