Marseille's Commanding Center Back Is a Picture of Consistency
By Dan Stelly | Photo via Olympique de Marseille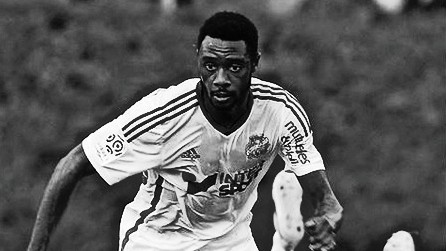 Note: Each week, we work with EA Sports FIFA, one of our sponsors, to highlight a player from their Ultimate Team, which assembles the best players from international and club competition around the world. If you'd like to have this piece (along with other dispatches from the soccer universe) delivered straight to your inbox, sign up for our weekly bulletin.
Nicolas N'Koulou is our player of the week for yet another excellent defensive performance as Marseille cruised to a 3–0 victory over Bastia.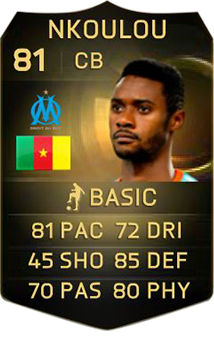 Although Marseille's final-day win was not enough to secure a place in next season's Champions League, there's no denying that N'Koulou has been masterful at center back over the last few weeks. The Cameroonian international bolstered a back line that allowed just one goal in its final four matches, and the 25-year-old rounded out the campaign with 23 starts after missing two months with a knee injury.
With 126 league appearances for club and 51 caps for country, N'Koulou is a firm fixture for both Marseille, whom he joined in 2011 from Monaco, and Cameroon. The defender started all three games of a forgettable World Cup for the Indomitable Lions but turned things around for a successful l'OM side that put a serious scare into Paris Saint-Germain's Ligue 1 title defense.
While N'Koulou and Marseille have to settle for Europa League soccer next season, the imposing center back will surely be an important part of the French side's setup — that is, if a bevy of interested clubs don't come calling first.
WELL, IT DEPENDS ON WHAT YOU MEAN BY "FREE."
Enter your best email for full access to the site.