43 Years After a Sparkling Debut, the Famous Ground Awaits Its Next Game
By Dan Stelly | Photo via Brendan Rankin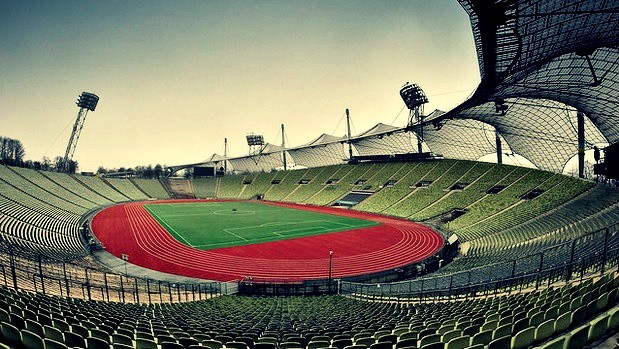 Tenants: None
Location: Munich, Germany
Capacity: 69,250
Opened: 1972
Today, the Olympiastadion's sweeping shades of acrylic glass and row upon row of off-green seats sit quiet, patiently waiting for the next pop star or snowboarding event to roll through Munich. But few stadiums can claim a history quite like the jewel of the 1972 Summer Olympics, which features an airy, ground-breaking design. The stadium, which represented Germany's newfound optimism, stood in stark contrast to the imposing, authoritarian venue for the 1936 Berlin games.
The ground that was built in a pit created by World War II bombing runs was fittingly christened Gerd "Der Bomber" Müller. His four goals helped Germany lift the 1974 World Cup. The ground went on to host the final of Euro 1988 and three European Cup finals while doubling as the home of Bayern Munich and TSV 1860 Munich. The city rivals moved to the sleek, yet admittedly less graceful Allianz Arena in 2005, leaving the Olympiastadion without top-flight soccer for the first time in its symbolic, storied history.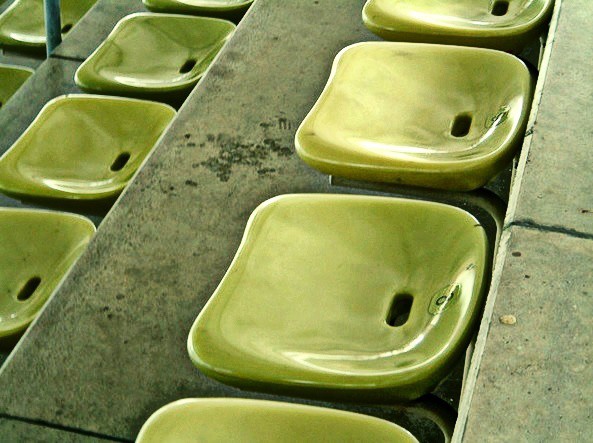 Note: Each week, we highlight a new stadium, from Old Trafford and the Camp Nou to Rhyl FC's 3,000-seat Belle Vue ground. If you'd like to have this feature (along with other dispatches from the soccer universe) delivered straight to your inbox, sign up for our weekly bulletin.
Additional photos: Arthur Chapman & nils gore
Contributors
Howler
TAGS
WELL, IT DEPENDS ON WHAT YOU MEAN BY "FREE."
Enter your best email for full access to the site.