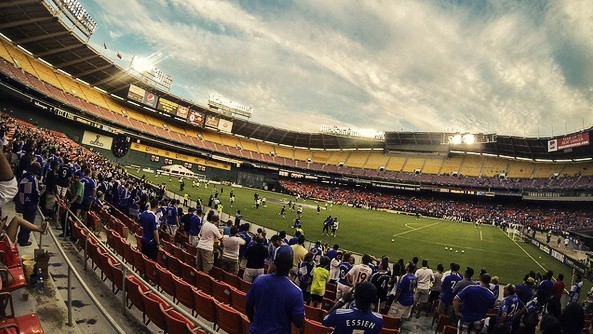 Club and Country Have Both Called the Capital's Crumbling Venue Home
By Dan Stelly | Photo via MudflapDC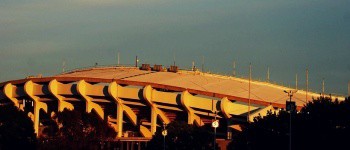 Tenants: D.C. United
Location: Washington, D.C.
Capacity: 45,596
Opened: 1961
Don't let the fading facade, falling concrete, and empty upper decks fool you — RFK Stadium boasts a rich soccer history. Since opening in 1961 amid a wave of new multi-purpose stadiums, the venue has been the home of several clubs, including the Washington Diplomats and D.C. United, while hosting five games during the 1994 World Cup as well as the more U.S. Men's National Team matches than any other ground in the country. RFK has also been the site of notable debuts such as Ronaldinho for Barcelona, David Beckham for the LA Galaxy, and, yes, Freddy Adu for the Black-and-Red.
While the sightlines aren't perfect and the amenities are few and far between, the ground still offers an advantageous and often raucous atmosphere. Two years ago, a sellout crowd watched the USMNT defeat Germany for their 14th win at RFK, and United — who admittedly have one eye on a new stadium for 2018 — are currently unbeaten in 18 matches at the hulking venue.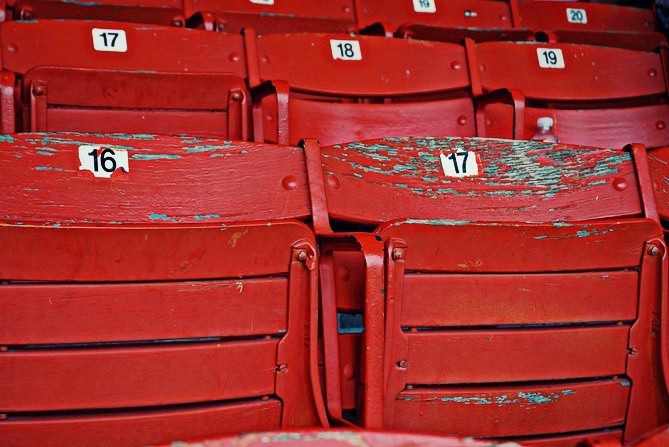 Note: Each week, we highlight a new stadium, from Old Trafford and the Camp Nou to Rhyl FC's 3,000-seat Belle Vue ground. If you'd like to have this feature (along with other dispatches from the soccer universe) delivered straight to your inbox, sign up for our weekly bulletin.
Additional photos: Pete & Aaron G Stock
Contributors
Howler
TAGS
WELL, IT DEPENDS ON WHAT YOU MEAN BY "FREE."
Enter your best email for full access to the site.