Home
Latin America
Phil Schoen on the threat of Real Madrid and Brazil's shot at Copa America redemption
Phil Schoen on the threat of Real Madrid and Brazil's shot at Copa America redemption
February 5, 2016
By Phil West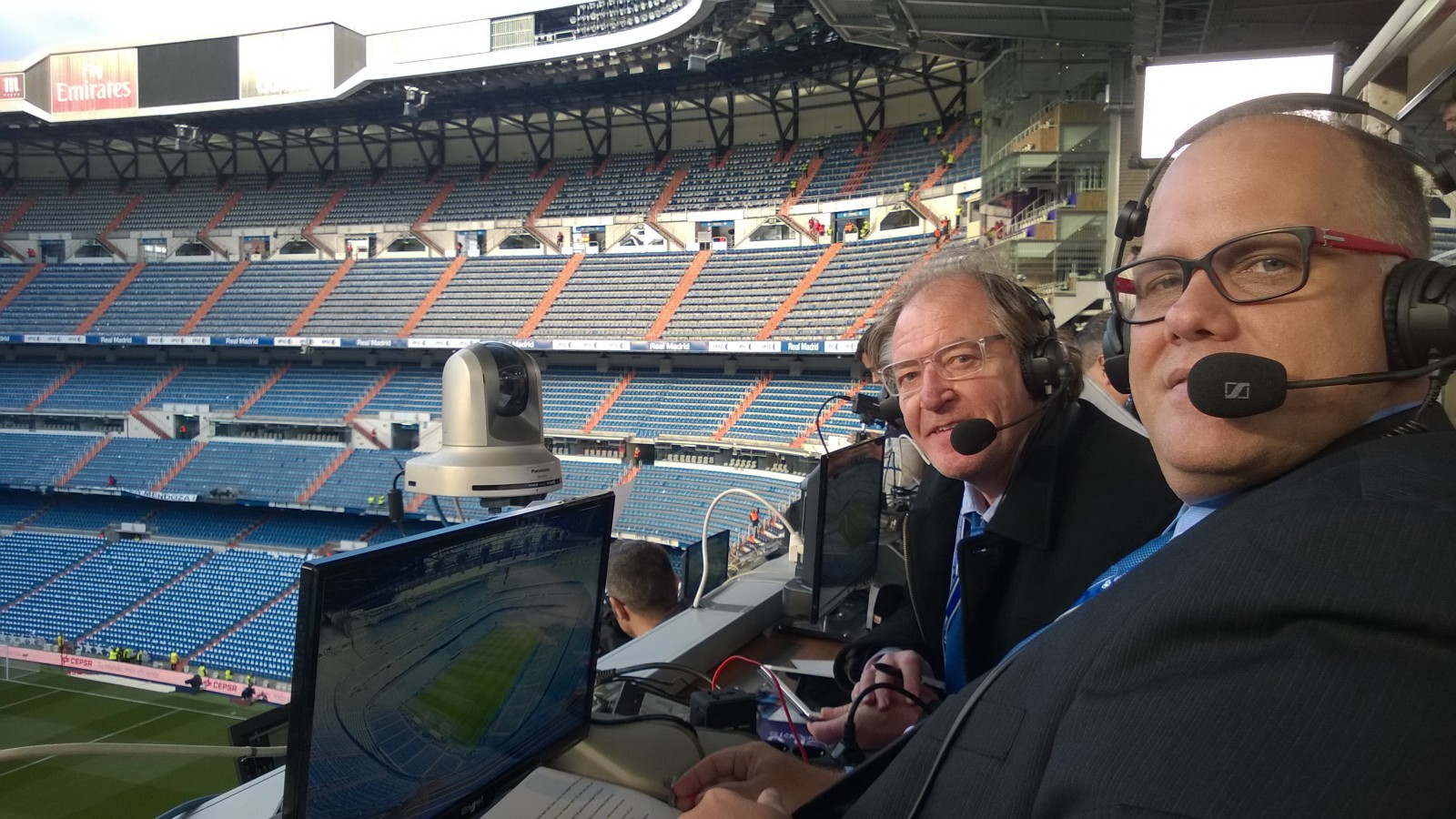 This past weekend, Barcelona bested one of its key La Liga rivals, Atletico Madrid, putting themselves in an improved position to repeat as La Liga champions. This week, we asked a particularly well-versed American about Spain's top-flight: BeIN Sports commentator Phil Schoen, who calls the action next to the never-shy-about-expressing-himself Ray Hudson.
Was Saturday's match one of the defining moments of another La Liga championship for Barcelona, or do you expect some other wrinkle involving one of the two Madrid teams (or a dark horse) before it's all over?
I would say Barcelona has definitely thrown the gauntlet down, but I wouldn't say it's over. If there's any significant change in the situation after the Atletico Madrid game, it's that Real Madrid has probably emerged as the most likely contender to the throne. With the tiebreaker, the loss has left Atleti needing to make up three games over Barcelona the rest of the way. Real Madrid is showing signs of blossoming under Zinedine Zidane at the perfect time, and they still have the Clasico next month to chop into Barca's lead.
After Filipe Luis' red card foul on Messi in Saturday's match, is he now the most hated man in La Liga, or is that still Pepe?
Ha! I might have been in the minority, but as bad as Filipe Luis's tackle looked I think it was more accidental than intentional. I'm obviously not alone though as the league chopped his suspension down to one game. He's a hard player, but he has the reputation of being an honest one, not a hack. Still it was a red card in my book, and we're all fortunate that Lionel Messi wasn't seriously injured — because it could have been a career-ender, intentional or not.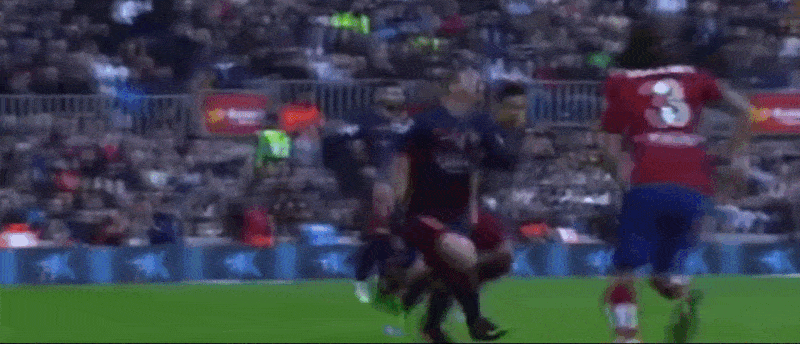 When all is said and done, which team will be the biggest surprise, pleasant or otherwise, in the La Liga season?
Hmm. Atleti was up there, but they still haven't gotten much out of Vietto and Correa and they've already sold off Jackson Martinez to China. Griezmann has been fantastic, but he needs help. Villarreal is playing some nice football, and so is Celta Vigo. Eibar is the obvious Cinderella, though. For a team to have been relegated last year, saved by Elche's mistake and be in the race for a European spot — it sounds like the plot of a movie. I'd also include Athletic Bilbao as a fantastic story that might even have a happier ending. At this time last season, they were in 13th place. Now, they're in 6th. Aritz Aduriz is defying the clock and Iñaki Williams might just be the most exciting young player in Spain this season.
Who do you expect to win the 2016 Copa America, and why? (And if you don't think it's the Americans, how far do you think they'll get?)
The Copa America Centenario has the possibility of being a phenomenal success, perhaps even rivaling the 1994 World Cup in excitement. However, it is still a friendly tournament to celebrate the 100 years of the South American confederation. Some players might be missing, and some teams might not take it as seriously. However, there is even more pride on the line with the Norteños involved. I wouldn't be surprised to see Mexico do well, maybe even make it to the final.
However, as gutsy as their 2014 World Cup performance might have been, I don't see the United States in position to do much more than advance to the second round, maybe a bit more if they get a good draw.
As far as picking a winner, Chile won it all last year, but are in melt-down following the departure of Jorge Sampaoli. Argentina was a bit unfortunate to lose in the final last year, but they might have already peaked. The impressive performance of Gonzalo Higuain in Napoli this season is enough to give them hope, but after the last World Cup and Copa America, I'm not sure if Argentina is ready to rely on him this summer. Brazil stumbled in Chile last year, but seem to be on the rise. Willian has been playing outstanding on a mediocre Chelsea team and Neymar continues to improve. If I had to pick a winner of the Centenario, I'd have to go with Brazil.

Phil West is a Howler contributor currently writing a book chronicling MLS and its impact on American soccer fandom. Find him on Twitter (most active during Premier League and MLS matches) at @philwest.

Contributors
Howler
TAGS
WELL, IT DEPENDS ON WHAT YOU MEAN BY "FREE."
Enter your best email for full access to the site.