Everything Lionel Messi missed during his international retirement
August 13, 2016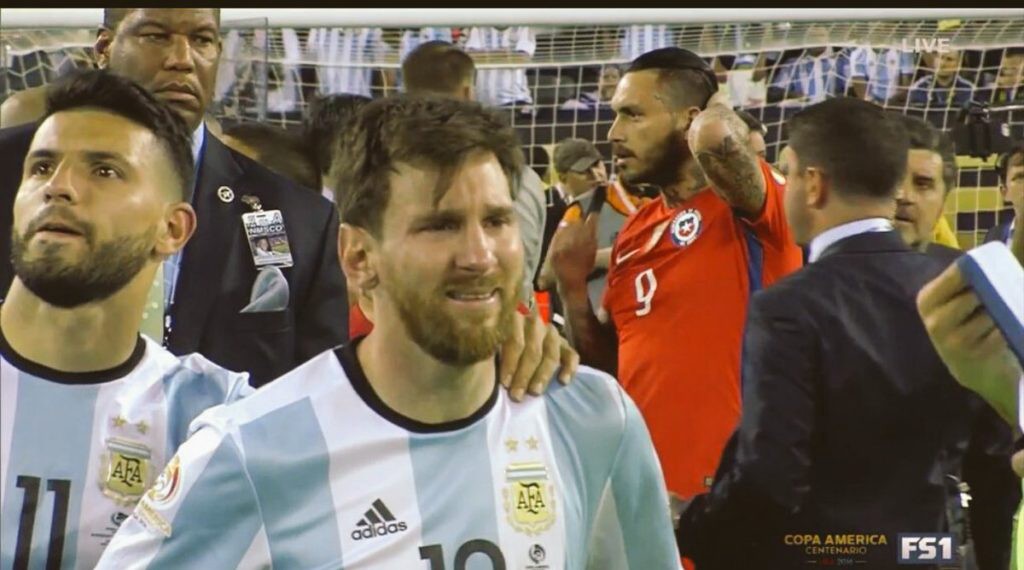 Forty six days after announcing his international retirement in the immediate aftermath of missing a penalty in Argentina's shootout loss to Chile in the Copa American Centenario final, he has triumphantly declared his return, having missed exactly zero international matches.
From ESPN FC:
"I see that there are a lot of problems in Argentina football and I don't want to create more," Messi, who was included in the Albiceleste's 18-man squad to face Uruguay and Venezuela, said in a statement on Friday. "I don't want to cause harm, on the contrary, my goal was to help in any way I could."
"There are many things that need to be fixed in Argentine football. But I prefer to help from inside rather than stand on the outside and criticise," the statement continued.
Since Messi (or anyone else) last played for Argentina, a lot has happened. Edgardo Bauza has replaced Tata Martina as manager, Argentina finally realized they should appreciate Leo Messi, Juventus bought Gonzalo Higuain — the man who ruined Messi's life — for €90 million, and Cristiano Ronaldo won his first international trophy. But since Messi was only retired/on holiday/doing literally nothing different and not in a coma, he was surely aware of all of this. So, with that said, here's a complete list of what Messi has missed with Argentina's national team:
–
Whether he's able to adjust to this new world he returns to after his absence remains to be seen. After all, Messi himself has changed some over his month and a half of international retirement, too.
https://www.instagram.com/p/BI0TZZ0DsDm/
Look at that. His hair turned completely white, he appears to have adopted a pet dinosaur, and those flip-flops might be new, too.
When he finally gets back into Argentina's dressing room, Messi will probably have to reintroduce himself to his younger teammates. And work on his penalties.
With this retirement business now out of his system, we can only hope that he never retires again. Well, we can also hope that he lets his hair go back to its normal color.
Contributors
Howler
TAGS
WELL, IT DEPENDS ON WHAT YOU MEAN BY "FREE."
Enter your best email for full access to the site.