This day in football history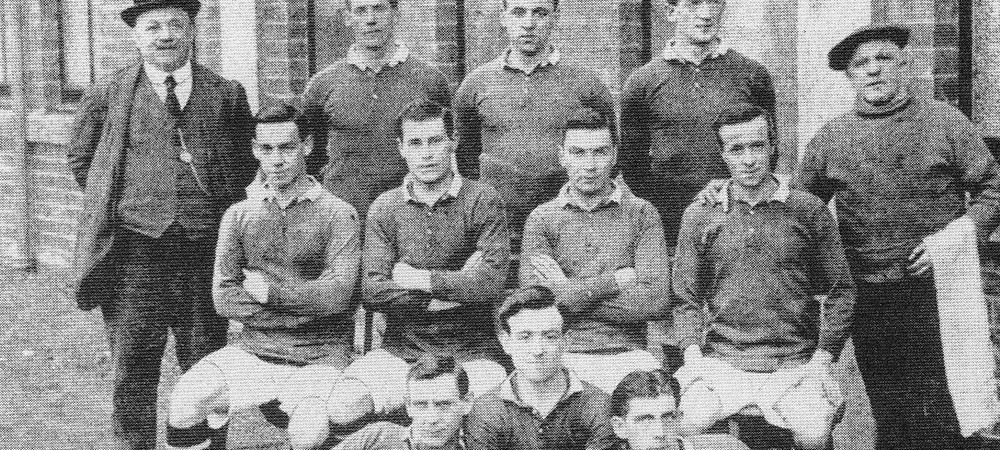 On 25 November 1914, 16 players from Heart of Midlothian enlisted for service in World War I, becoming the first British team to sign up in such large numbers.
The United Kingdom had declared war on Germany the previous August, spurring enlistments across the nation. Football, however, continued as usual, though not without criticism from some who thought the players would be put to better use in the trenches. Hearts were on a strong run, taking a firm hold on the table's top spot from the first matchday and holding onto it for 36 straight weeks (they would finish in second place).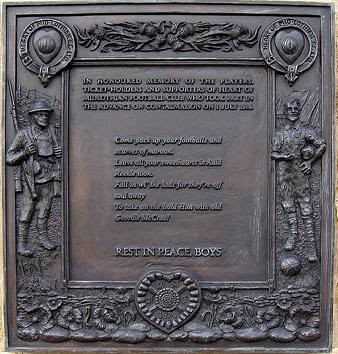 In November 1914, Edinburgh politician Sir George McCrae declared his intention to raise a battalion of volunteers within a week. Sixteen Hearts players signed up immediately, 11 of them with McRae's Battalion, the 16th Royal Scots. Another five tried to enlist, but were rejected for medical reasons. Those who did enlist were soon joined by players from Hibernian, Falkirk, and Raith Rovers, as well as supporters and club staff members.
The 16th Royal Scots deployed to the continent in 1916 and saw their first major action at the Battle of the Somme, near the French village of Contalmaison. On the first day of battle, the 16th lost 229 men, including three Hearts players, and saw another 347 wounded, while making the greatest advance that day against enemy lines. Before the end of the war in 1918, Hearts had lost seven players, including five from McRae's Battalion.
In 2004, Contalmaison erected a monument to McRae's Battalion, with a special plaque recognizing the contributions of Heart of Midlothian.

Contributors
Howler
TAGS
WELL, IT DEPENDS ON WHAT YOU MEAN BY "FREE."
Enter your best email for full access to the site.