Arena do Grêmio: The Happiest Place on Earth
December 13, 2016
A mix of overdue achievement and a rival's historic failure creates an incomparable cocktail of joy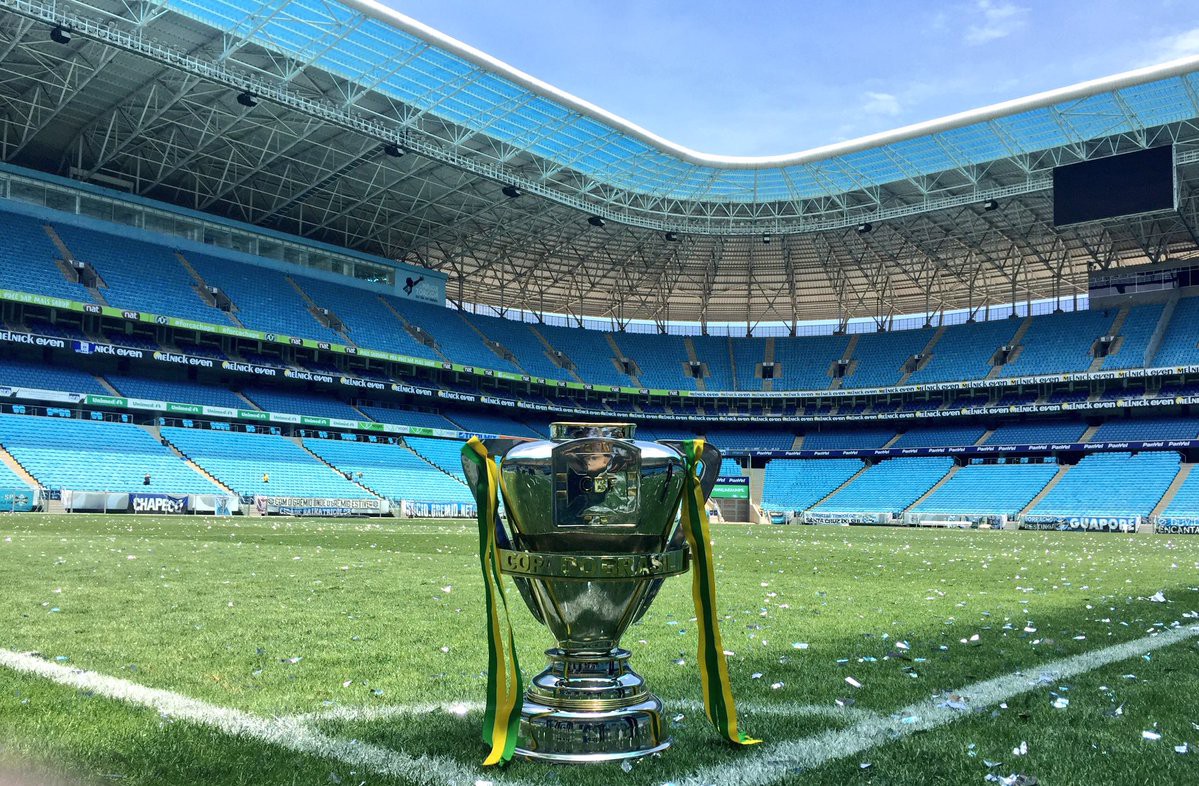 On December 11, 2016, Disneyland looked like a dreary post-Communist apartment bloc in a hailstorm compared to the true Happiest Place on Earth: the Arena do Grêmio in Porto Alegre during the last round of games for this season's Brazilian Championship.
The home team, Grêmio, might have lost 1–0 to Botafogo thanks to a goal from Bruno Silva, but that couldn't dampen anyone's spirits. Last Wednesday, Grêmio captured the Copa do Brasil to end a 15-year trophy drought. On Sunday, things got even better for the fans, despite having made the trek to see a side of reserves lose. Their manager couldn't even be bothered to turn up — he got to start his holidays early.
Why? Because their crosstown rivals, Internacional, got relegated to Série B for the first time ever. Needing a win and some other results to go their way, they submitted meekly in a 1–1 draw against Fluminense, despite rumors that they had (allegedly) offered a package full of goodies to already-relegated Figueirense to help incentivize a victory over relegation rivals Sport Recife.
The visitors were also understandably delighted. Despite being in the relegation zone midway through the season, when their coach, Ricardo Gomes, left for São Paulo, the result sealed qualification for next year's Copa Libertadores.
All this combined to produce a stadium full of very, very, very, very happy people. As Botafogo fans celebrated the win, Grêmio fans wore Fluminense shirts and taunted their rivals by reminding them what division they were headed to:
The only exceptions to the euphoria (besides Inter supporters) were Botafogo's Airton and Sassá, who exchanged some friendly-fire argy-bargy at the end of the first half, resulting in yellow cards for both of them. This sent off the already booked Airton and got Sassá hooked at halftime by a very irritated manager.
If Sassá was angry, though, he didn't show it on social media:
Alguém por favor corte a internet do Sassá. pic.twitter.com/bYchCUFJZX

— Thales Machado (@thalescmachado) December 12, 2016
…And that's how you make lemonade out of lemons: schadenfreude and bucketloads of cash.

Contributors
Howler
TAGS
WELL, IT DEPENDS ON WHAT YOU MEAN BY "FREE."
Enter your best email for full access to the site.