Juan Cazares does what Pele couldn't
December 8, 2016
Atlético Mineiro didn't win the Copa do Brasil, but they did have the best consolation goal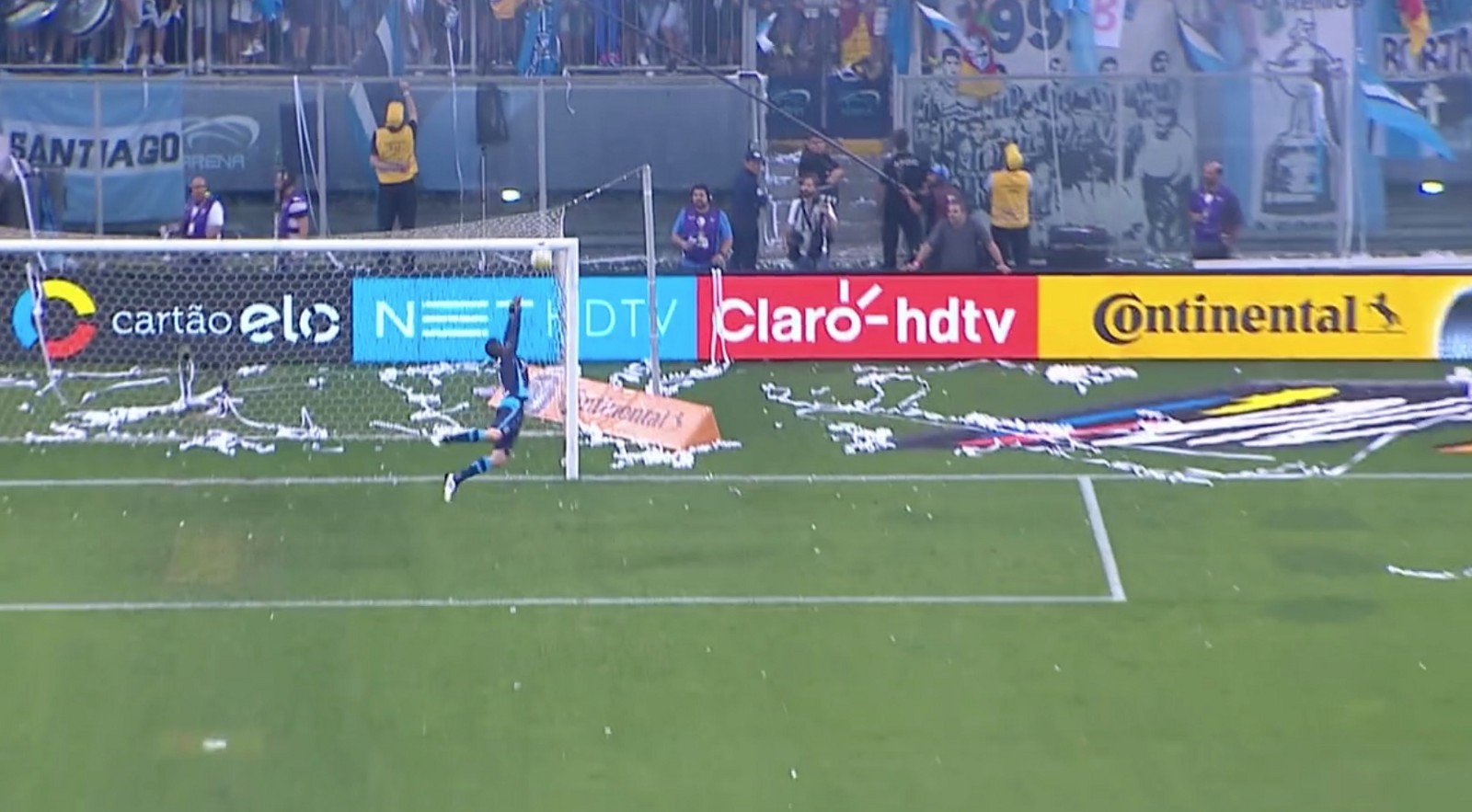 It's the cup final and your team's already down 3–1 from the first leg. You're the key playmaker of the team, but you're left out of the starting XI for the second leg. You only get on halfway through the second half, and only to see your international teammate secure the victory for the other side. Some people might show their frustration by letting their shoulders slump or having a good cry. Others might give an old-fashioned reducer. If you're Juan Cazares, however, you do this:
That, for those keeping score at home, is from his own half. As Brazilians would say, it's the goal that Pelé didn't score:
It served for naught in the end, however, as Grêmio went on to beat Cazares' Atlético Mineiro 4–2 on aggregate — thanks to a goal from Cazares' Ecuadorian compatriot Miller Bolaños — to take home the Copa do Brasil.
Both sides reacted in different ways. On the one hand, Atlético's Frickson Erazo practiced his MMA skills on Grêmio's Walter Kannemann, for which they were both sent off:
On the other hand, Grêmio's Luan, in the midst of his post-Cup reverie, decided to call his crosstown rival Eduardo Sasha an asshole during a live interview in the tunnel:
And the media got to talk about what it really wanted to talk about: The winning coach's twenty-something daughter, who invaded the field to increase her Instagram following. And this time, she didn't (almost) get her pa's team punished for it!
Score!

Contributors
Howler
TAGS
WELL, IT DEPENDS ON WHAT YOU MEAN BY "FREE."
Enter your best email for full access to the site.