Brazil's Copa Verde to feature actual green card
February 24, 2017
An abstract concept becomes a tangible part of the referee's arsenal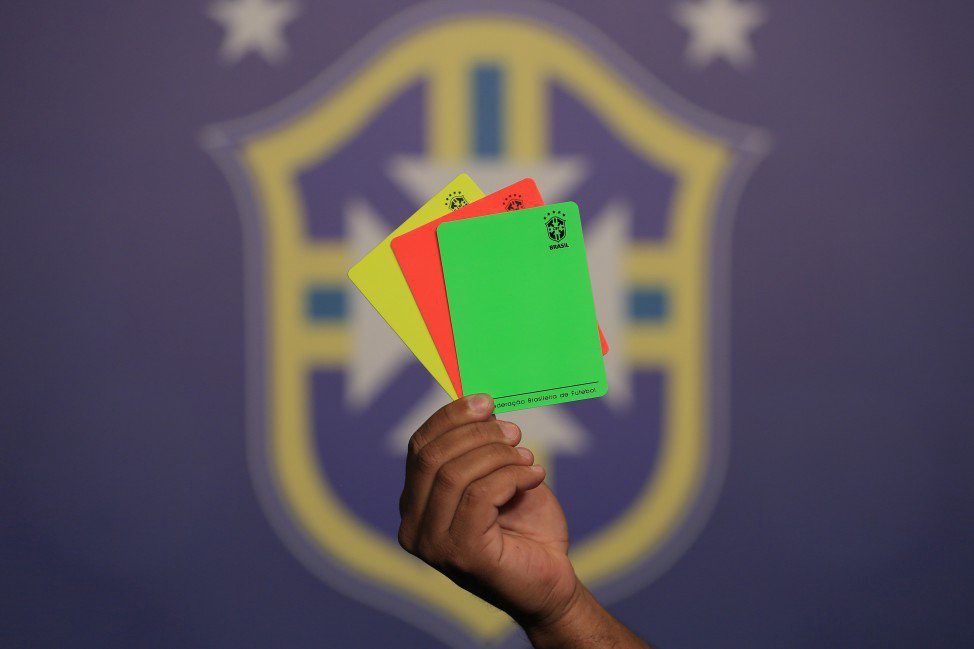 In 2016, Italian football introduced the concept of the green card—a positive counterbalance to the punishments of the yellow and red cards meant to recognize acts of fair play. Sadly, green cards were not actually produced, as they were only a "symbolic award" declared after the fact. But now the Brazilian football confederation has announced that physical green cards will be awarded at the 2017 Copa Verde (appropriately enough, Copa Verde translate to "Green Cup"), a regional tournament started in 2014.
FIFA approved the addition last year and 12 (mostly) specific acts have been decided to be worthy of a green card. They are:
Inform the official that a mistake harming the opposing team has been made
Stop play after touching the ball with a hand without the referee noticing
Inform the official that a penalty decision benefiting the opposing team was correct
Inform the official that a decision to not to award a penalty to their own team was correct
Inform the official that a goal kick should be a corner kick
Inform the official that the opposing team should have a throw in
Inform the official that a card shown to an opponent was incorrect
To stop their own team's attack upon seeing an injured opponent
Prevent a teammate from complaining about a decision from an official
A member of the technical staff proactively engages with officials without complaining
Referee notices that the coach tells player to play the ball and not waste time
Other fair play actions
With the green card now a reality, it's just a matter of time before my idea for a brown card, shown to players who do things that aren't technically against the laws of the game but are still shitty things to do, is implemented next.

WELL, IT DEPENDS ON WHAT YOU MEAN BY "FREE."
Enter your best email for full access to the site.