Leyton Orient captain charged for shoving ball boy
February 17, 2017
The war between the ball boy cabal and the decent people they terrorize reaches a breaking point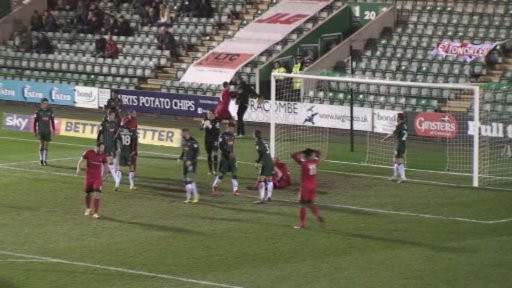 Ball boys are determined to ruin football. Jose Mourinho knows it. Tim Cahill recently realized it. But Leyton Orient captain Liam Kelly decided enough is enough and bravely shoved his ball boy oppressor to the ground during a match at Plymouth Argyle.
The shove came in the 86th minute, with Orient down 2–1 to the home side. And once the ball boy's conspiracy to waste time was successfully thwarted, Orient scored twice in the final minutes of the match to win 3–2.
The incident was not seen by the match officials, but Kelly wasn't punished at the time. But Argyle submitted the video to the FA, who have now charged Kelly with violent conduct.
As long as ball boys have institutional power on their side, their grip on the game—and its balls—will remain too strong to overcome.
UPDATE: Kelly has been given a six-match ban.

Contributors
Howler
TAGS
WELL, IT DEPENDS ON WHAT YOU MEAN BY "FREE."
Enter your best email for full access to the site.