Home
Latin America
Brilliant/insane Turkish club completes first funded Bitcoin transfer
Brilliant/insane Turkish club completes first funded Bitcoin transfer
January 31, 2018
Sakarya First Division Group B: Where the sports business of tomorrow happens today!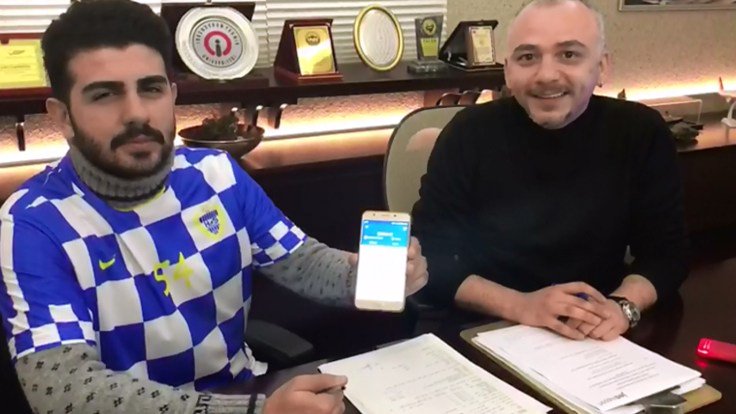 Eight years ago, it took 10,000 Bitcoins to buy two pizzas. Now, a mere 0.0524 Bitcoin (plus 2,500 Turkish lira) is enough to buy a footballer. That's what Turkish amateur club Harunustaspor paid to sign Omer Faruk Kıroglu, which is believed to be the first transfer involving cryptocurrency. But, as with those two eventually very expensive pizzas, only time will tell whether the club or the player got the better end of this deal.
https://twitter.com/futbolarena/status/958369190775271424?ref_src=twsrc%5Etfw&ref_url=https%3A%2F%2Fen.as.com%2Fen%2F2018%2F01%2F30%2Ffootball%2F1517333845_399045.html
Though it may not have been used to acquire players before now, cryptocurrency is increasingly becoming a part of the business of football. The legendary wheeler dealer himself, Harry Redknapp, was an early adopter, Arsenal recently announced their first cryptocurrency partner, and Leo Messi is endorsing a blockchain phone (side note: if you convert all your money into cryptocurrency, can the Spanish government still tax it?).
But Harunustaspor didn't structure the deal this way purely out of a belief in the decentralized digital currency as the way of the future. They did it as a (successful) publicity stunt. And they made no secret of that. From the BBC:
"We did it to make a name for ourselves in the country and the world," club chairman Haldun Sehit told CNN Turk.
Tempering this deal with Turkish lira obviously makes it less of a gamble for both parties, but, in time, that fraction of the volatile cryptocurrency could either be a fortune or the pixel equivalent of dust in the wind.
If you thought accurately evaluating transfer values was impossible now, just wait until the currency used to make the world's biggest deals is capable of fluctuating 50% from the beginning of the transfer window to the end of it. In other words, the future sounds fun!
---
Follow Brooks on Twitter @BrooksDT. 
Contributors
Howler
TAGS
WELL, IT DEPENDS ON WHAT YOU MEAN BY "FREE."
Enter your best email for full access to the site.