NOTHING TO SEE HERE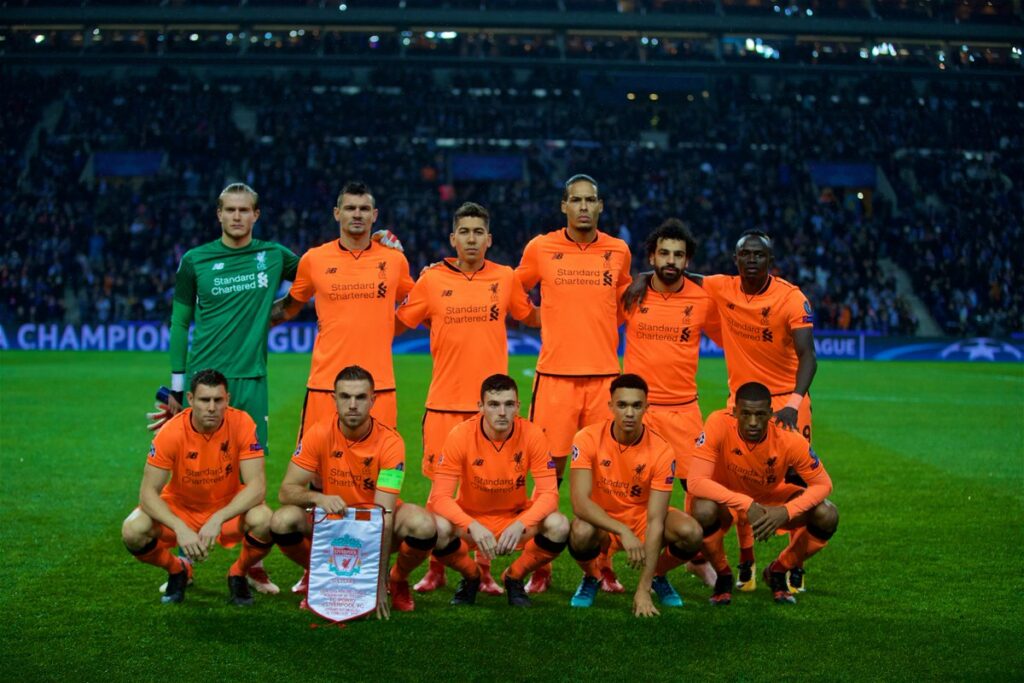 Through a combination of sheer luck and their opponent's staggering incompetence, Liverpool defeated Porto 0-5 in their first leg of Champions League round of 16 tie. All five goals were Porto own goals wrongly attributed to Mohamed Salah, Roberto Firmino, and Sadio Mane. Each of these players put in abysmal performances that should prove, once and for all, that they will never be good enough to play for Barcelona, so just forget that they even exist.
"To be the most honest I have ever been, Salah, Firmino, and Mane are all terrible, terrible footballers," manager Jurgen Klopp said for the purposes of this report. "People say nice things about them, but it's all lies. Trust me. I only let them play out of pity for how untalented they are. It's embarrassing. If I was the manager of Barca, I would not want them anywhere near my team. In fact, Mo Salah even told me that he finds the Barcelona Metro to be wildly overrated and we all know how much he values above average public transport, so I really can't see him even wanting to go anywhere near that city even if he was good enough. Which, again, he definitely is not."
Mane was credited with a hat trick, presumably because the UEFA official in charge of such rulings must be a close relative of his. On, Firmino's goal, the keeper actually dove away from the ball, so the Brazilian shouldn't have gotten credit for that. (If anything, this was proof that Porto should be investigated for match fixing.) And Salah's goal should have been attributed to the keeper, who swiped at the ball like a child reaching for a ballon floating up into the sky. It must also be noted that this was wrongly claimed to be Salah's 30th goal across all competitions this season. In truth, he only has three. And they were all tap-ins your rickety granddad could've scored after drinking his weight in absinthe.
If any Liverpool player did stand out in this match, it was Dejan Lovren, who has proven to be an always reliable superstar worth no less than £100 million. He has been invaluable to Liverpool, but he has silently expressed a desire to play for Barcelona, so the club will be prepared to honor his wishes at the right price. But, again, Mane, Salah, and Firmino are all awful, regardless of what lying liars Luis Suarez and Philippe Coutinho might say.
---
Follow Brooks on Twitter @BrooksDT. 
Contributors
Howler
TAGS
WELL, IT DEPENDS ON WHAT YOU MEAN BY "FREE."
Enter your best email for full access to the site.