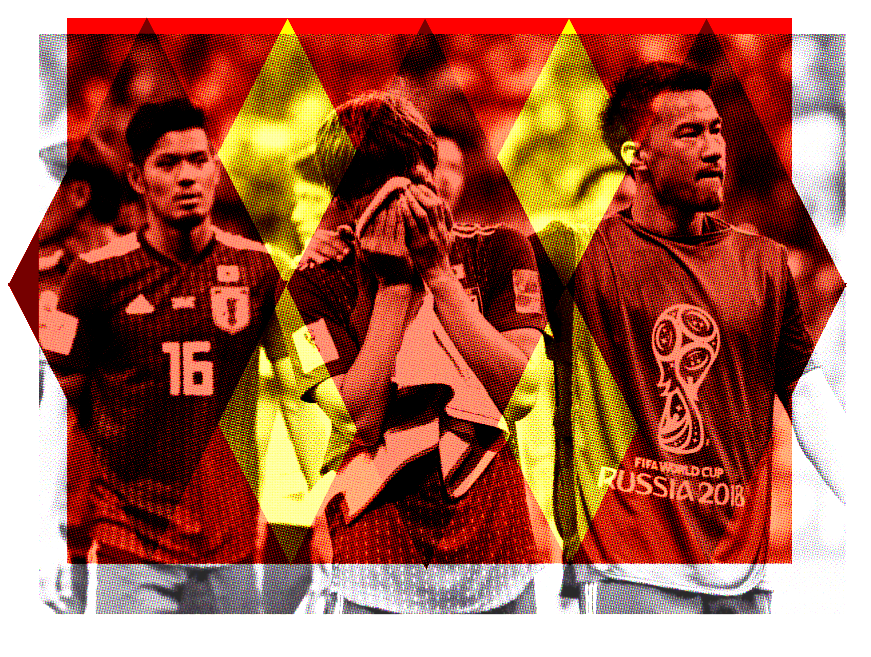 Day 18
During the World Cup, Howler will feature a different writer each day sharing thoughts on the day's action. Today, David Rudin considers the reality that someone's actually going to win this thing.  
I'm not exactly sure when it happened, but at some point between Russia's elimination of Spain and the final death rattle of Croatia's win over Denmark it dawned on me that one of the non-eliminated teams would actually have to win the World Cup.
I apparently wasn't the only one. Lists of teams from which one of the finalists would be drawn started circulating. Subtext: Seriously, this rabble?
In sporting terms, the crowning of a champion is the worst part of the World Cup. The tournament's best moments tend to occur when the pretense that it is wholly made up of monomaniacal contenders is dropped and everyone can focus on smaller pleasures: a goal, a meaningless win, a shared experience. These fleeting moments of excitement on the world stage make the tournament compelling — not enough to justify the quadrennial undertaking's financial and moral corruption, but compelling nonetheless. At some point, though, the remaining players remember that a shiny bauble is at stake and lose all ability to think of anything else. Queue the cautious slogs through extra time.
Going into Monday's matches, then, it was not immediately clear if Russia had broken, whether a strange win or two away from a title would energize or paralyze the teams that had yet to fly home.
Six hours later, the paralysis hypothesis had been resoundingly defeated—or at least postponed for another day. Another tiring trip into extra time seemed possible during the scoreless first half of Brazil's match against Mexico. Neymar is neither courting your pity nor the easiest player to feel bad for, but the world may get a little heavier on his shoulders with each rival's elimination. But then a backheel, a converted cross, and Brazil was in the lead. Paralysis would have to wait another day.
Belgium manager Roberto Martinez, in his strident immunity to context and his team's path to World Cup glory, is the anti-Neymar. Belgium suddenly being one of the two or three strongest teams in this World Cup apparently left him unmoved. Out his team came, talented and inchoate as ever. They played that compelling brand of football managers surely discuss in job interviews. One problem: they couldn't finish. Then Japan scored on the counter-attack. And again. Weird four-minute spans like that can alter the fate of an entire golden generation, which is absurd. Also absurd: The sight of newly-relegated Nacer Chadli and children's party entertainer Marouane Fellaini coming on to bail out the likes of Hazard, de Bruyne and Lukaku. But it worked, which is to say football can be wonderfully absurd. Fellaini scored as did Chadli, following a Romelu Lukaku dummy, the gif of which should spam the inbox of any writer who ever again dares to dismiss him as merely "powerful." All told, you'd probably still want to be more of a Neymar than a Roberto Martinez, but both powered through Monday. That's the kind of day it was.
Lord help us, one of the remaining teams — a category that now excludes Mexico and Japan — is actually going to win the World Cup. We are truly blessed.
Contributors
Howler
WELL, IT DEPENDS ON WHAT YOU MEAN BY "FREE."
Enter your best email for full access to the site.