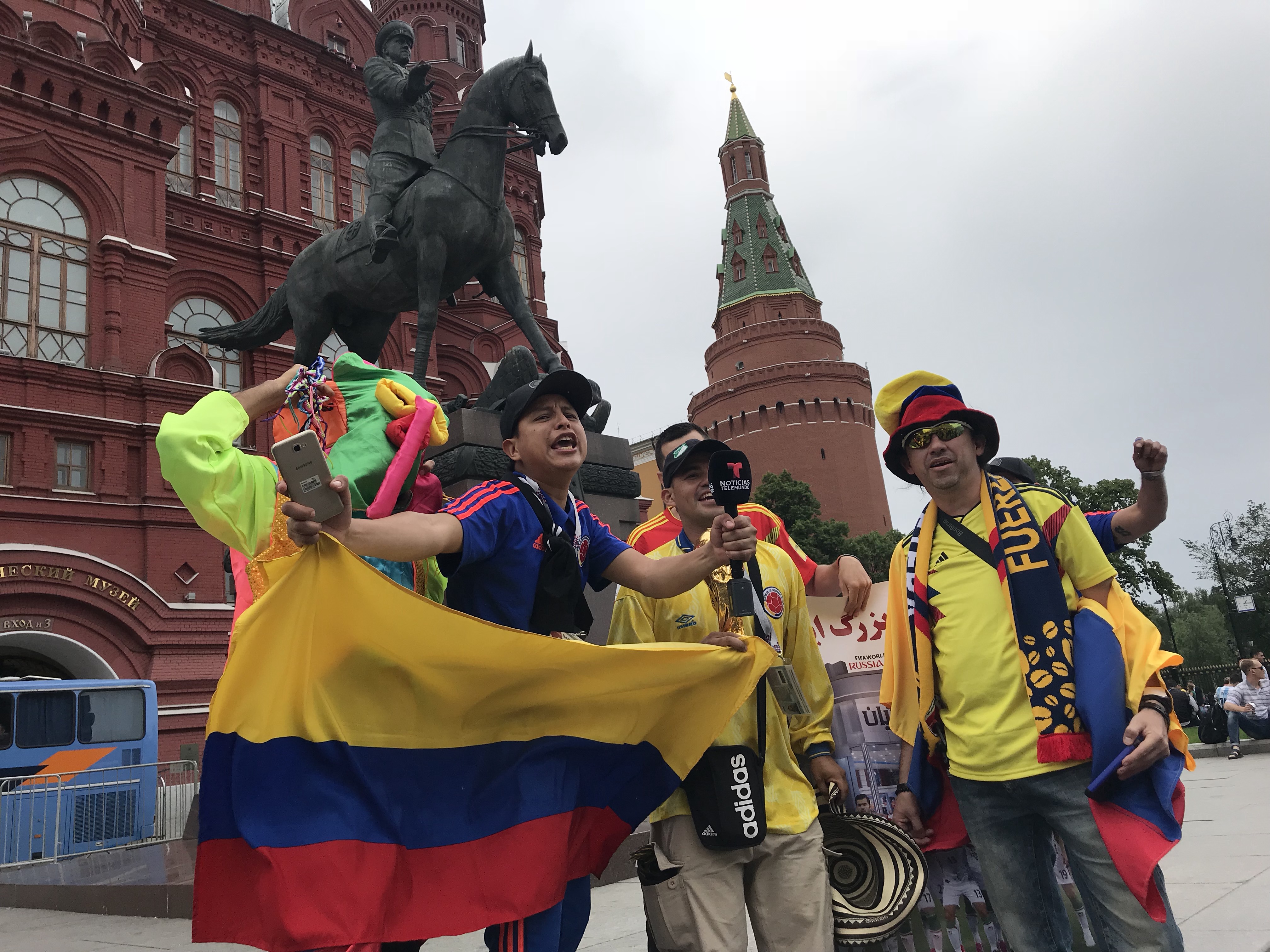 by Tom Kludt
FIFA gave the World Cup to Russia and Qatar at a time when nobody would give me a job. The announcement on that day in 2010 sent shockwaves throughout the world and would later spawn allegations of bribery and an investigation by the FBI, adding to the global soccer governing body's legacy of corruption.
But our memories of events — no matter how seismic the geopolitical implications — are always tinged by the personal, and so for me, that decision at the outset of the holiday season in 2010 will forever be associated with the hazy, post-college period when I used unemployment checks to buy beer.
After graduating from the University of South Dakota, I took a job as a campaign organizer in Minnesota. Six months later, the election come and gone, I was thrust back into the jobless wilderness. I stupidly decided I had too much pride and self-respect to move back home with my parents, opting instead to collect government largess and shack up with my buddies in the Fargo area.
I continued to apply for jobs, making intermittent trips to Minneapolis for interviews, but my existence was typified mostly by debauchery and leisure. We played FIFA on PlayStation for hours, and rigged up janky web streams of Premier League matches to watch on Saturday and Sunday mornings; we did not wait for the sun to go down before pouring our first drink.
And so with no office to report to or really any commitments to speak of, I woke up on the morning of December 2, 2010, a Thursday, with nothing else planned for the day other than to find out where a couple of future World Cups were going to be hosted. That, too, carried personal relevance; going to the tournament had become an obsession of mine, occupying the top item on my bucket list. Brazil 2014 loomed, but 2018 and 2022 struck me as more likely; surely, I'd have a job by then. And besides, one of those World Cups, pretty much everyone agreed, was going to be held here on home soil.
But just as my job-seeking missions to Minneapolis all proved fruitless, the effort to bring the World Cup back to the United States for the first time since 1994 also failed. FIFA eschewed the heavily favored bid from the U.S. in favor of a pair of repressive states. I watched the announcement on ESPN as the Russian delegation led by Andrey Arshavin, an Arsenal player for whom I always had a soft spot, triumphantly walked to the dais in Zurich.
The United States delegation, certain that it was their time to host the world's premier sporting event, was incensed; Bill Clinton, the face of the American bid, reportedly chucked a glass ornament across his Swiss hotel room in rage, leaving it shattered and creating a metaphor that was a little too on-the-nose.
I didn't know much about Qatar, but Russia — with its tumultuous history, riveting literature and general weirdness — had long been a source of fascination for me. A World Cup in the land of Lenin and Dostoyevsky, I thought. Eight years from now.
While much of the American soccer public protested, I began making plans.
—
The life of an American soccer fan differs from the rest of the world, where the sport is introduced in the cradle and its significance is well understood by adolescence. Rarely do we inherit the fandom of our fathers as, say, a boy growing up in Liverpool might have an innate hatred of Manchester United.
Here, the discovery often comes later, in our teenage years or perhaps even when we're fully formed adults. Sure, many forged a lifelong love of the game by playing in youth leagues, but I know more than a few whose interest was sparked on the virtual pitch. EA Sports' wildly successful video game franchise, FIFA, has been a gateway drug for scores of young Americans who never once kicked a ball with their actual feet.
Still others, like me, fell in love simply by watching. When I tell people that soccer is my favorite sport, the first response I usually get is some variation of: "So, did you used to play?" It's a little unusual, given that fans of the NBA or NFL aren't immediately presumed to be former basketball or football players. But it does speak to the otherness that still defines soccer in this country. The game has grown stateside, no doubt, but not at the rate of some of the more bullish forecasts. And when people seem surprised that I live and breathe soccer despite never having played myself, I'm reminded that it still resides on the periphery of America's sporting landscape.
My awakening came during the 2006 World Cup in Germany, right after I graduated from high school. But in truth, my interest had been bubbling that whole school year, when my buddies and I befriended a couple of foreign exchange students from Denmark and Switzerland. They spoke feverishly about Greece's improbable triumph in the 2004 Euros and talked shit to each other about their countries' disparate fortunes in World Cup qualifying (the Swiss were going to Germany that summer, while the Danes were not so fortunate).
I listened as they rhapsodized about players with unfamiliar names; the Danish friend, a diehard Barcelona supporter, bragged that his club had the world's next great player, a pint-sized Argentine by the name of Lionel Messi. Weeks before the World Cup began, I sat in newspaper class with the same friend as he celebrated Barca's dramatic Champions League victory over Arsenal, the team I would eventually adopt as my own. (That the impetus of my Goonerdom began with a heartbreaking loss is more than a little fitting.)
Their conversations were in English, but I didn't understand. It was an inclusive, common vernacular, one that was known by most of the world, but it eluded many of us here in America. All I knew was that I wanted to learn. The World Cup in Germany that summer served as a proper education. There were wonder goals, like Joe Cole's immaculate long-range volley against Sweden and Maxi Rodriguez's match-winning strike against Mexico, and enough on-field drama to fuel the type of conversations I heard between my Swiss and Danish friends: the brutish round of 16 match between Portugal and the Netherlands, eventual-champion Italy's two extra-time goals against host Germany and, of course, Zidane's infamous headbutt.
I walked away a fan, instantly addicted to a sport that I still didn't totally understand and I had previously only watched from afar. And I emerged from the experience with a personal goal, if not an obsession: someday, somewhere, I told myself, I'd go to the World Cup, too.
—
In his farewell address at Emirates Stadium last month, Arsene Wenger channeled the spirit of the obsessives—those of us who have labored through glitchy streams to watch matches that weren't broadcast in America, who wake up early to secure a primo seat at a bar on the day of the North London Derby. Supporting the club, Wenger said, "is more than just watching football, it's a way of life." An ocean away, I watched the speech in my favorite Brooklyn soccer pub. At that moment, a faceless voice piped up from the back of the room. "It is," said the voice. "It is a way of life."
Soccer is not my only love. I grew up playing basketball and tennis, and, ethical misgivings with the NFL notwithstanding, I'm not sure I'll ever be able to quit the Minnesota Vikings. But my relationship with soccer goes deeper. I think back to those conversations between my friends from Switzerland and Denmark. It wasn't that I was simply taking an interest in a new sport; I felt as though I had unlocked a code, one that has been shared by billions spanning generations. That commonality transcends borders, languages, age and race. I've forged lasting, genuine friendships over pints at that aforementioned soccer bar with people from all over the world, contemporaries and elders alike. We all chart a different path to the game, but once you make it, once you become intoxicated by its beauty, the road to discovery is secondary. All that matters then are the bonds you share within the global fraternity.
Four years ago during Brazil's edition of the tournament, the brilliant soccer writer Rory Smith described what it's like to embark on a maiden voyage to the World Cup. "When you first come to it," Smith wrote, "when you are first captivated by its magic, you are not in possession of a historical perspective…All you see is the world unfurling to meet you." That's why my plans didn't waver last October, when I watched the United States trudge off a soggy field in Trinidad, their World Cup dreams shattered. True, the competition has always been one of the few occasions I tolerate unbridled displays of nationalism, but going to Russia this summer was always about more than watching my home country. It will be a religious experience, a pilgrimage, the apex of this wonderful way of life I adopted more than a decade ago.
And when a sport has the power to conjure up those feelings, it sustains you in tragedy and triumph, sickness and in health and in both moments of professional success and extended unemployment.
Tom Kludt is a journalist who lives in New York, covers media and previously worked for the website Talking Points Memo. Born and raised in the soccer hotbed of South Dakota, he currently lives in Brooklyn. We'll be running podcasts of his adventure in Russia starting Friday.
Follow him on Twitter @TomKludt
Contributors
Matthew Celentano
TAGS
WELL, IT DEPENDS ON WHAT YOU MEAN BY "FREE."
Enter your best email for full access to the site.