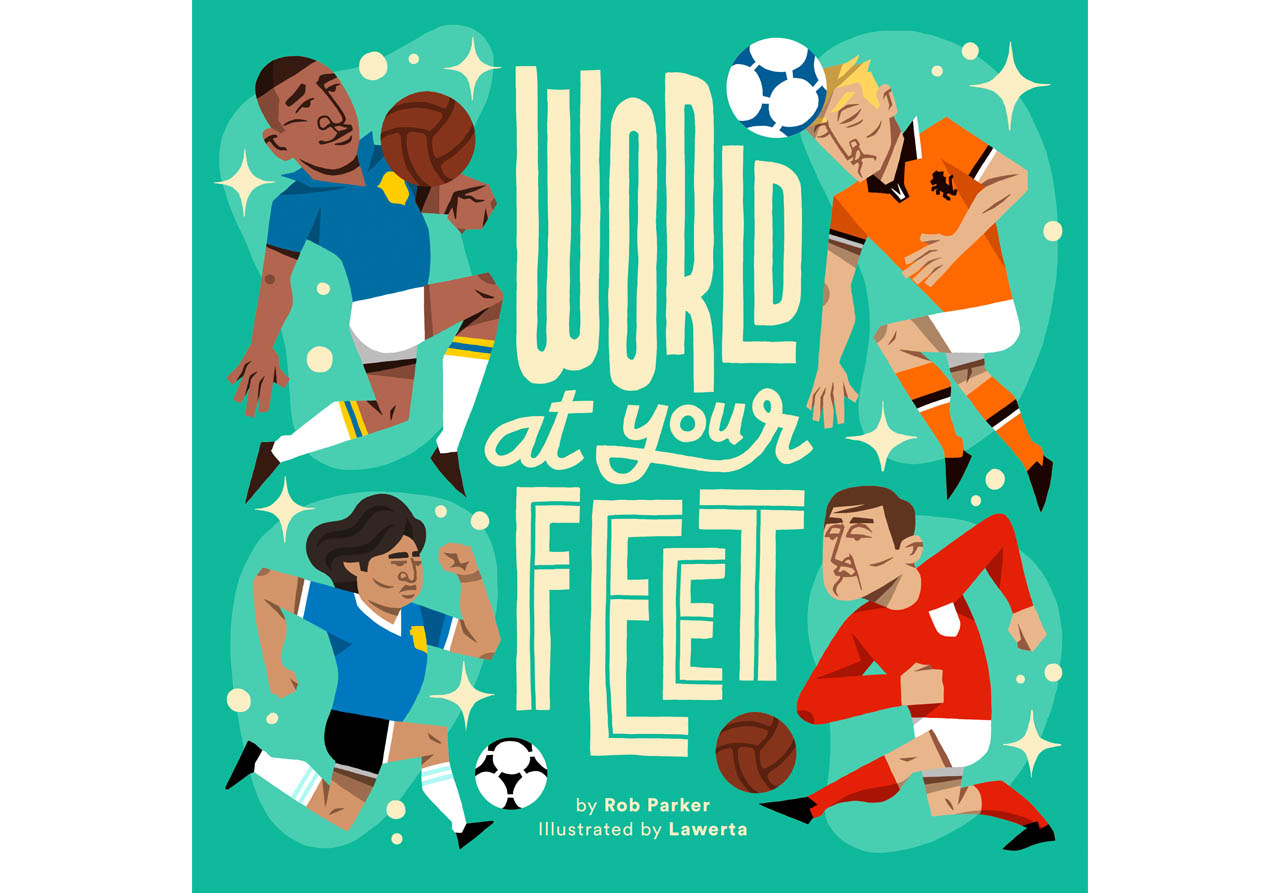 Day 11
During the World Cup, Howler will feature a different writer each day offering their version of what they just saw, experienced or did. Today, another poem. Providing a recap of June 24's action: Rob Parker, who is from Stoke-on-Trent, England, but now lives near Belfast, Northern Ireland. He's the author of "World At Your Feet," a picture book which recounts 16 memorable World Cup goals in rhyming verse, each accompanied by stunning illustrations. Here's his take on yesterday's matches, delivered in a similar style to the book.
England are on a roll. It's that man Harry Kane again.
Cue lots of niggly fouls from irate Panamanians.
Three for Kane, two for Stones, an epic Lingard strike,
A most un-England group game, far from workmanlike.
Despite six celebrations while coasting to three points,
Both of Southgate's shoulders stayed within their joints.
Senegal took the lead twice, but were pegged back by Japan,
Still, both can reach the knockout rounds if all goes to plan.
Mane scored first — the keeper punched the ball against his knee.
Inui replied, but Wagué struck to Senegalese glee.
As they took the lead a second time, did their minds start to wander?
The power of dreams briefly stalled, courtesy of Honda.
Poland crashed out. Colombia put three past them,
Quintero's superb vision causing Polish mayhem.
Yerry Mina, Falcao and Cuadrado were the heroes,
Each got on the scoresheet for the perky Cafeteros.
Brazil goal king James turned Russian assist tsar,
He and his team-mates could yet go pretty far.
That concludes our round-up of the day at the World Cup.
If you support Colombia, things are on the up.
A first win on the board, though Poland were appalling.
Throwing away a lead twice is pretty Senegalling.
England dispatched opponents they knew they ought to beat.
Now it's time to buy your copy of World At Your Feet!
Contributors
Matthew Celentano
TAGS
WELL, IT DEPENDS ON WHAT YOU MEAN BY "FREE."
Enter your best email for full access to the site.