Everyone is angry everywhere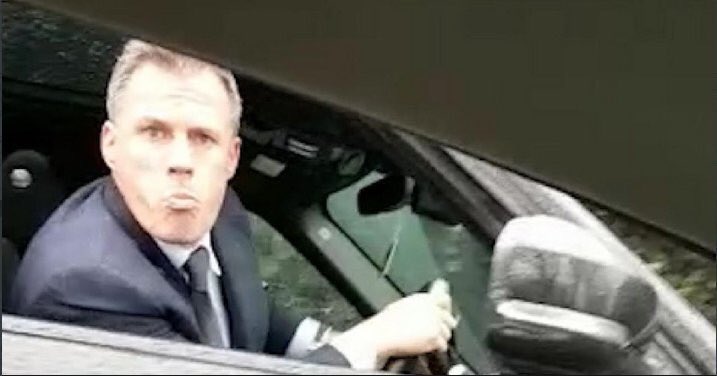 Anger and violence have been regrettably and horrifically intertwined with football for generations now, but this past weekend illustrated just how widespread and varied it manifests these days.
First, something that might be a first: PAOK owner Ivan Savvides—a former member of Russian parliament—bringing a gun to a pitch invasion as he confronted the referee after a disallowed goal in a Superleague Greece match against AEK Athens. This was so bananas that the entire league has suspended play indefinitely while they try and figure out what the hell is going on.
Savvides didn't draw the gun and Reuters reports that he was licensed to carry it, but this still had to be a terrifying sight for the referee. In the midst of a full-blown pitch invasion, you have the pissed-off owner of the club you just took a goal away from coming at you like John Wayne and flanked by bodyguards. That's a nightmare most referees didn't even know they could have.
But one reason Savvides might have felt the need to bring a gun to the stadium played out in London, where West Ham supporters had a pitch invasion of their own, and while this was going on, threw coins at one of the hated owners of the club, David Sullivan.
In Lille, the fans' target was their own players. They invaded the pitch to kick and punch their own team and THEY DIDN'T EVEN LOSE! It was a 1-1 draw with Montpellier. Granted, the result wasn't enough to get them out of the relegation zone, but still no excuse to physically attack the players.
Finally, an incident that didn't involve a pitch invasion: Following Man United's 2-1 win against Liverpool, a Man United supporter decided to heckle former Liverpool defender and current Sky Sports pundit Jamie Carragher as they both drove cars. This prompted Carragher to roll down his window and hock a tsunami of saliva into the car of his heckler, coating the man's 14-year-old daughter. Again, Carragher did this while driving, so it was not only disgusting, but, above all, dangerous.
Carragher went on to apologize to the family and on television. This is what football has come to, though. The players get beat up by their own fans, the owners are confronting referees with guns and getting coins thrown at their heads, and on the way home the fans heckle the pundits, who then spit on their kids.
At some point people are going to realize the game isn't worth all this. Hopefully.
---
Follow Brooks on Twitter @BrooksDT.