Look at this freeze frame. Now try to picture any scenario other than the ball going into the net.
Earlier this week, the Thai defense made these four Iraqi attackers look like Mesopotamian Messis. Seriously, try to imagine any outcome other than a sure goal.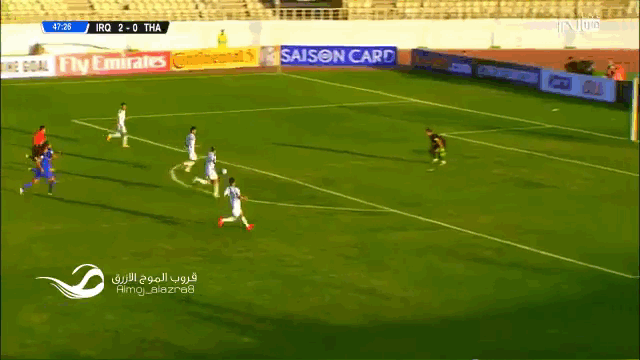 Okay, now stop imagining and watch this gif: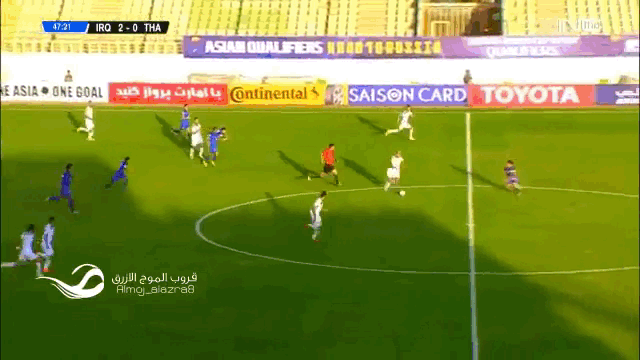 I can't quite pin down the most inept actor in this exquisite tableau of ineptitude. As Churchill would have said, it's a bungle wrapped in a howler inside an error. An error of Churchillian-jowl-dropping proportions. (A big error.) There's obviously the guy who muffed the shot. But his teammate really screwed him over by putting the final pass a touch behind him. Then again, maybe the shooter could have held his run? Hard to say.
The Thai defense deserves blame for setting an offside trap that was so easily breached by not one, not two, not three, but four Iraqi attackers. And for going on to lose 4–0 to a team capable of squandering such an easy chance.
Honestly, it requires generosity and teamwork from both sides to produce a howler this beautiful. Please don't stop. But if you do want some pointers, this is how you do it: