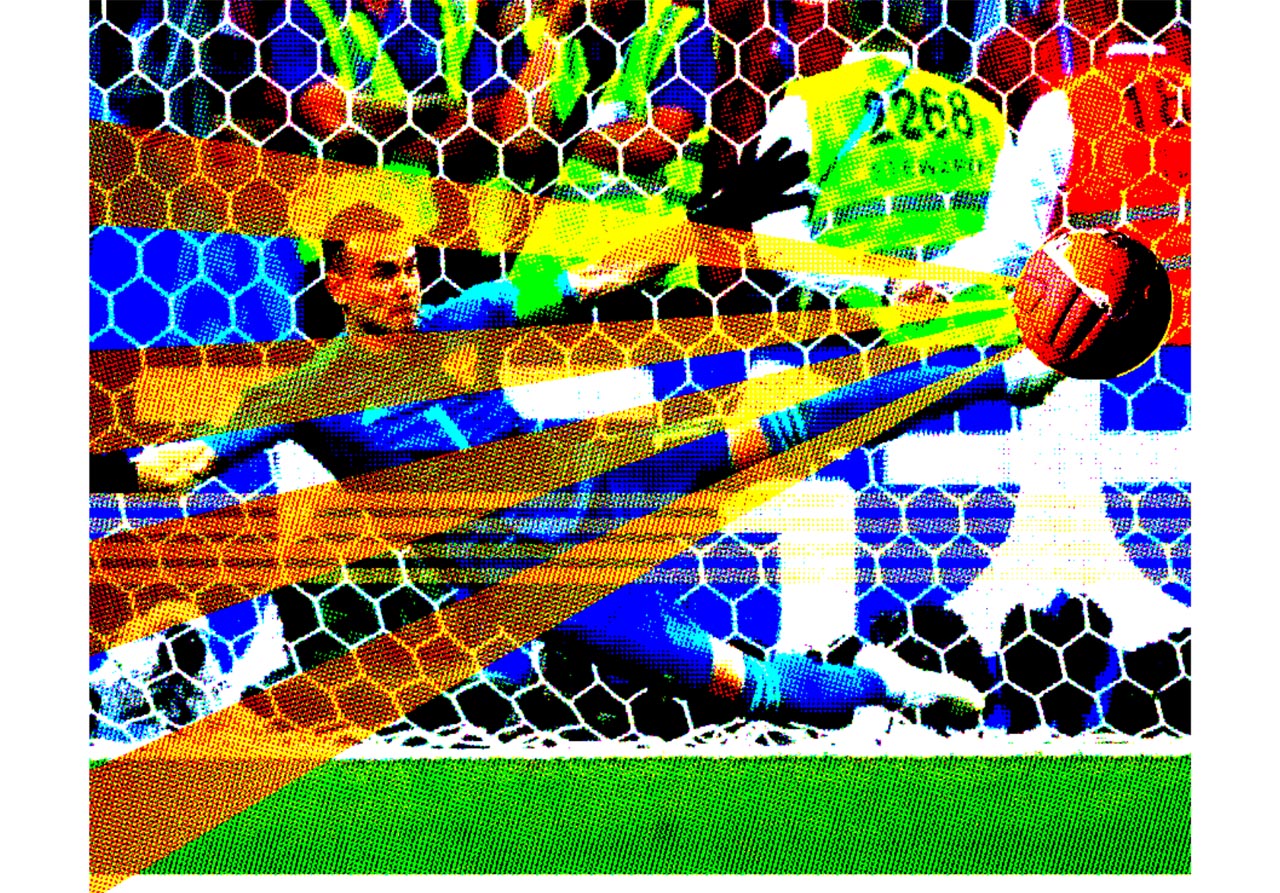 Day 17
During the World Cup, Howler will feature a different writer each day sharing thoughts on the day's action. Today, J. Blue Chattigre wrestles with his affection for what Spain used to be, what Russia is now, and what just happened.
Full disclosure, I wanted Russia to lose.
For all the reasons. Because even though I was born somewhere else, I'm American to the bone, the kind of fervent patriot that happens with immigrant success, comfort and privilege. I don't actually know any Russians personally and I'm sure they're fine people, but the way their government behaves towards us, the West in general, and the Syrian population in particular has me feeling a certain way about their national team on the pitch. I know the World Cup is supposed to sit above politics, but that's in the past and, in fact, those days might've never really existed. And it galls me to no end that Russia has somehow emerged from the FIFA scandal virtually unscathed to host this year's global spectacle complete with ads like Gazprom rotating alongside Kia and Pepsi.
But then the match started. And the Spaniards, who used to be one of the loveliest teams to watch, second only to Brazil in fluidity and flair, showed up with a style of play that can only be described as Death By A Thousand Passes. They passed and passed and passed and passed and passed. And because they're so good at it and overwhelmingly dominated possession, it quickly became tedious and frustrating, like having my teeth cleaned. Where was the aggression? The penetrating yet imaginative stabs up the middle? The bullfighter's calm and precision amidst intense close-quarter traffic? The last time I saw Spain vs. Russia in a major tournament was the Euro 2008 semi-finals where I swear there were stretches when I had to remind myself to breathe. As if I was witness to coordinated human exertion becoming music, the match transformed into an improvised symphony. The level of play Spain exhibited that day is why the word transcendent exists; it was 90 minutes of beauty and bliss, a masterpiece in constant motion, for which Russia then had no appreciable answer. But let's not forget that was a team with David Villa, Fernando Torres, Xavi, Cesc Fábregas, Iker Casillas and Andrés Iniesta in or near their primes. Surely that squad would not have played such a possession-obsessed punchless clinic like I saw yesterday, for which I deprived myself my beloved Sunday morning sleep-in snuggle session with my cat, Petaline, that is a highly prized personal ritual and I'll never get back again. Until next Sunday.
But then I remember that nostalgia can be dangerous. Because nostalgia might very well be a lie. Sure, some of it can be innocent enough, but pare it down to its roots and you've got something insipid, false, and by all practical purposes, impossible. Because there's no such thing as going back, only going forward—that's how it works. One need not look any further than the mess our country is in right now for a sense of nostalgia's potentially destructive power. And I have to remind myself that sports fans in particular are highly susceptible to nostalgia, wishing for glory days of old when your team was surely better than the diminished echo you were just subjected to this sleep-deprived morning.
I've learned to let all sports disappointments go. They're just game. And at the end of it all, the home team, ranked last in the draw and only in the tournament by virtue of being the host, managed to stave off what should have been a colossal drubbing at the hands of a nation that has mastered the technical aspects of the game even if it's lost a bit of its edge, to force an unlikely penalty kick shootout wherein they pulled off the impossible. They beat Spain. SPAIN. They won fair and square. So this was payback a decade in the making for having been used like a cat toy in 2008. Which is worthy of our respect. I may not agree with or even like Russian domestic and foreign policy, but then who am I to talk when my country is separating traumatized war refugees from their children, something I'm glad didn't happen to me back when we first got here.
So yeah, I'm good with it. Congratulations, Russia, for your vengeance against Spain. Good luck in the next round.
J. Blue Chattigré is a poet and writer living in Portland, Oregon. By day he works for a non-profit health care company; by night he sleeps, mostly.
Contributors
Matthew Celentano
TAGS
WELL, IT DEPENDS ON WHAT YOU MEAN BY "FREE."
Enter your best email for full access to the site.