World's media unites in outrage over World Cup draw that doesn't lend itself to usual hyperbole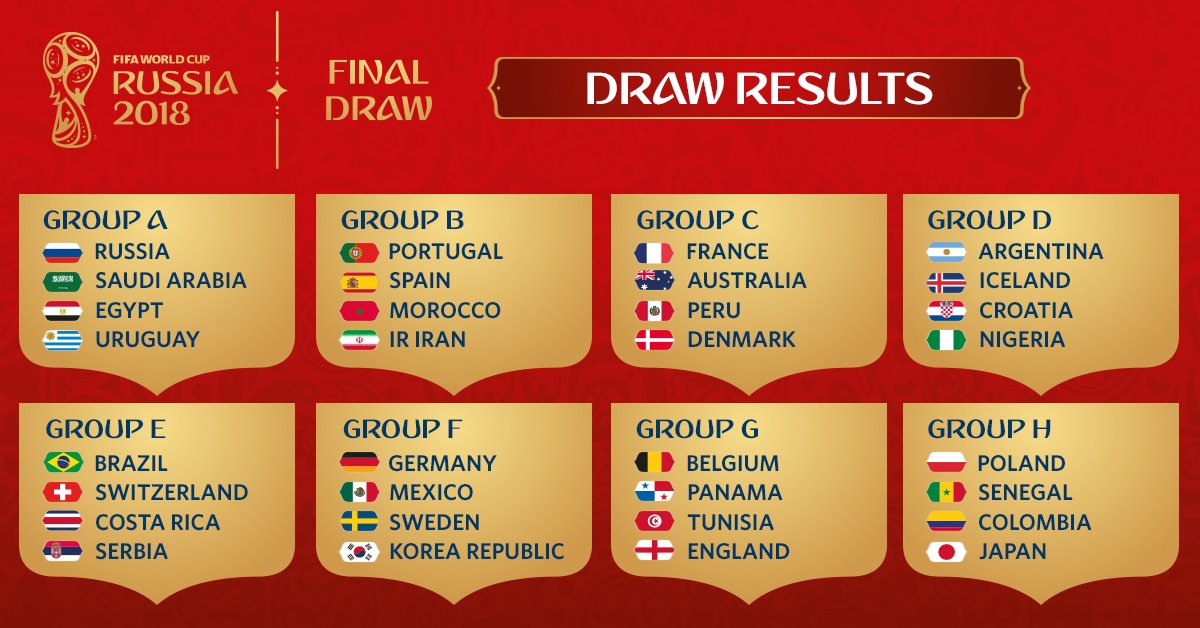 Journalists from around the world have formally demanded that FIFA redo the draw 2018 World Cup final draw in order to produce a true Group of Death.
"This is the greatest travesty in the history of the World Cup and without a doubt the worst thing FIFA has ever done," said Iain Sunmail, spokesman for the International Football Journalists Association in the aftermath of the draw, held in Moscow last week.
"Without a Group of Death, how are we supposed to cover this?" Sunmail shouted. "The only reason people read stories about the World Cup draw is if the headlines promise to tell them which of the big teams have fallen into a pit full of gonorrhea infected zombie sharks. I literally don't even know what else can be said about World Cup groups besides highlighting the Group of Death. My colleagues have been working around the clock for days now and the best we've come up with is a list of all the groups followed by a shrugging emoji and three paragraphs about Neymar going to Real Madrid. This is a nightmare and FIFA must rectify it with a new draw."
Group C, with France, Australia, Peru, and Denmark, has a lowest average FIFA world ranking at 17.75, edging out Group E's 18.25 with Brazil, Switzerland, Costa Rica and Serbia. Yet, neither can truly be classified as a Group of Death with multiple elite teams in peril of not advancing. This leaves journalists with a difficult task still seven months away from the start of the tournament.
"We can investigate Russia for hacking the balls to get themselves such a historically easy group, but that's just not the same," Sunmail sighed. "If FIFA doesn't give us the Group of Death we demand, we will have no choice but to say slightly more unfavorable things about them than we already are. And I can assure them that this is not an empty threat."
When asked for comment on this demand, FIFA president Gianni Infantino said, "We appreciate all the interest in the 2018 World Cup draw, which His Imperial Shirtlessness Vladimir Putin assures me was a great success. However, fans and journalists alike should appreciate the groups selected for the 2018 World Cup because when the competition expands to 48 teams, they will all look like Groups of Unfathomable Apocalyptic Damnation by comparison."
---
Follow Brooks on Twitter @BrooksDT. 
Contributors
Howler
TAGS
WELL, IT DEPENDS ON WHAT YOU MEAN BY "FREE."
Enter your best email for full access to the site.