Curling meets football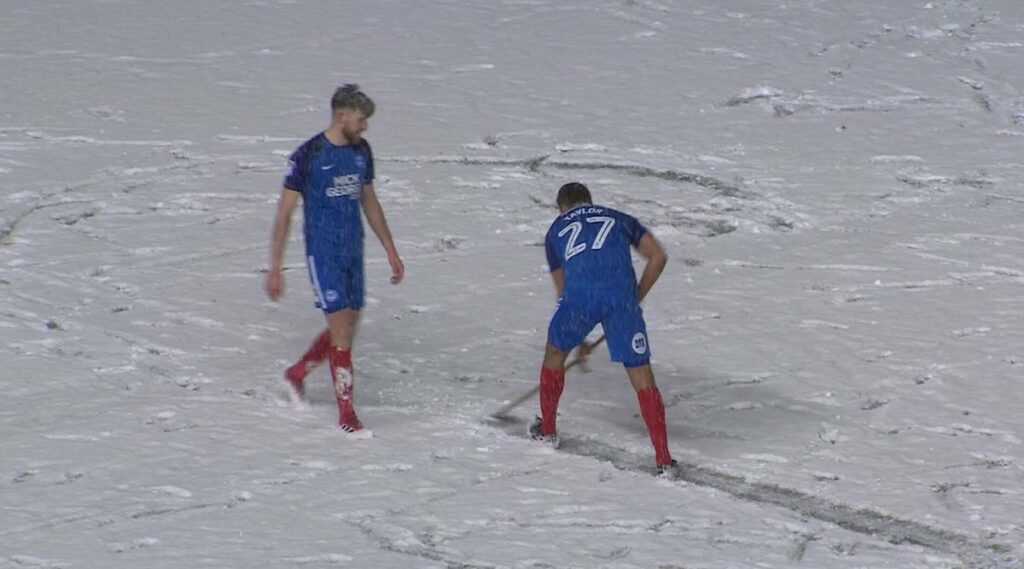 When the heavens dumped a crapton of snow on the League One match between Peterborough and Walsall, Posh defender Steven Taylor and striker Junior Morais decided to help out the grounds staff by picking up brooms and clearing the lines on the pitch.
The match was halted in the 81st minute with Peterborough up 2-1 and officials declared that they would only allot five minutes to try and clear the lines, creating an all-hands-on-deck situation that spurred the Peterborough players into action.
Peterborough held on for the 2-1 win, but several of their players probably felt a bit more stiff than usual the next morning.
---
Follow Brooks on Twitter @BrooksDT.