By Matthew Celentano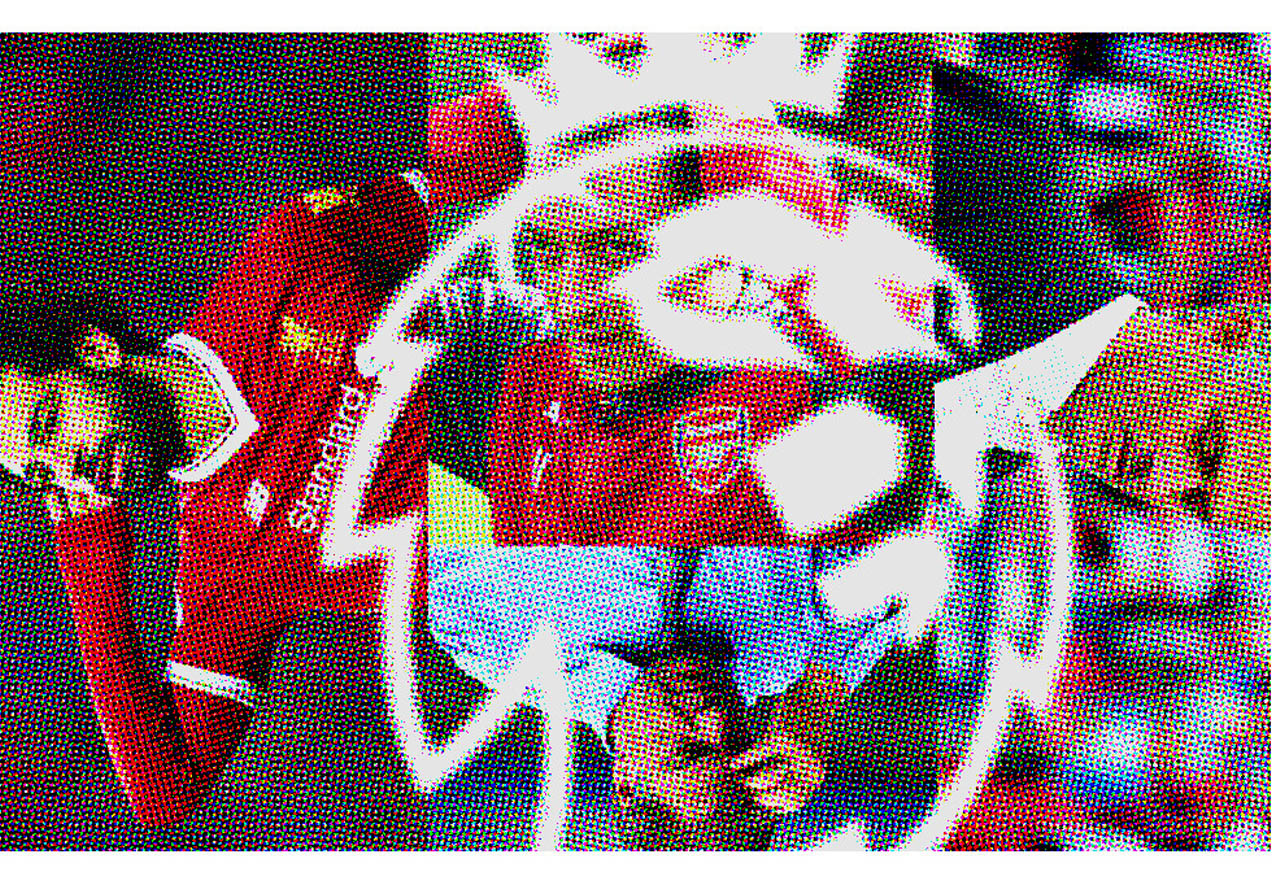 The Premier League season is nearly upon us, bringing much-needed meaning and structure to our lives. No more refreshing Twitter feeds for transfer rumours or simulating FIFA career matches—we've got nine months of week in, week out football ahead of us.
It may very well be one of the most unpredictable leagues in the game, but we're going to try to predict it anyways. Take it all with the tiniest pinch of whatever Jamie Vardy snorts before playing.
3 — Months until a club hires Sam Allardyce
Death, taxes, and Big Sam in the Premier League. Just like last season, Allardyce is clubless going into a fresh Premier League campaign. While clubs near the bottom of the table toil to stay in the league, Big Sam watches from his leather recliner, tenting his sausage-sized fingers and grinning with delight.
Sooner or later, one of those clubs will call up the Premier League survival guru to save the day with two banks of four and lumped long balls. It's only a matter of time.
10 — Wolves' final position
The last two years have been strange for Wolves. After they were purchased by a Chinese conglomerate in summer 2016, ex-FC Porto and Valencia manager Nuno Espirito Santo was hired. Santo happens to be the first client of superagent Jorge Mendes (other clients include Cristiano Ronaldo and Jose Mourinho), who quickly stamped his influence on Wolves' transfer business by helping them sign young Portuguese starlets.
Fast forward to this summer, and Wolves have six Portuguese players in their first team, including the recently signed Joao Moutinho and Rui Patricio. Rabid spending sprees tend to be a mixed bag for newly promoted sides—Queens Park Rangers made a mess of it in 2012—but Wolves appear to have shrewdly built upon a squad that trounced to the Championship title last season. No matter what happens, they'll certainly be fun to watch.
14 — José Mourinho excuses
Oh, this is gonna be good. Jose Mourinho is notorious for third season meltdowns—recall his ungodly last season at Chelsea, when he was sacked in December 2015 after steering the club into 16th place.
Ahead of his third year at Manchester United, the writing is on the wall. The whiniest manager in the league is already making excuses and the season hasn't even started:
"I don't have the majority of the players that are going to be in the squad on the 9th of August, when the [transfer] market closes and we can make the squad official for the season. Of course I am not happy."
There's a lot more where that came from, but look at the bright side: if Jose's complaining, he's probably losing.
15 — Mohammed Salah goals
No, we're not saying he's a one season wonder. But after scoring a record-breaking 32 goals in his debut season, Salah might suffer from a slight case of second season syndrome. Premier League defenders now have a year of experience attempting to tame the explosive Egyptian, and will be more privy to his deft touches and sly movement.
Still, he's Mo Salah. Expect a healthy, yet less spectacular goal return from the 26-year-old.
17 – Outrages about no VAR
If we learned anything from the World Cup, it's that VAR is undeniably good for the game. Sure, it had its controversial moments, but the numbers speak for themselves: with VAR, officials got 99.35% of decisions right, compared to 95.6% without it.
As it stands, VAR is used by the Bundesliga, Serie A, the Portuguese Primeira Liga, and the MLS, while Premier League clubs have voted against using it during the 2018-19 season. When there's no call after an 89th minute rash Phil Jones tackle on Sergio Aguero, expect outrage to ensue. Over, and over, and over again.
20 — Mesut Özil assists
A little over a year ago, Arsenal fans were crying out for a top-class striker. Now, they're debating whether Pierre-Emerick Aubameyang or Alexandre Lacazette should start through the middle.
Mesut Özil, meanwhile, is licking his lips. Back in the 2015-16 season (recall the Leicester madness), the German playmaker racked up 19 assists, but followed up the next two with a combined 17. Somewhat underwhelming in the final knockings of the Wenger era, Özil could be reignited by Unai Emery's more rigorous, tactical style of management. Now that he finally has the supporting cast he deserves, watch out for a new and improved Özil.
28 — Cardiff City points
Cardiff may have finished second in the Championship last season, but their transfer window has paled in comparison to the other two newly promoted clubs—Wolves are undergoing a Portuguese revolução while Fulham have snapped up the likes of Jean-Michael Seri and Andre Schurrle.
It may be an old cliché, but Cardiff desperately lack Premier League experience and haven't done anything about it. Manager Neil Warnock's recent Premier League endeavors—dire spells at Queens Park Rangers and Crystal Palace—aren't exactly inspiring. It could be a rough season out in Wales.
3000 — Cigarettes Maurizio Sarri smokes at Stamford Bridge
Chelsea's new boss likes to smoke. A lot. Sarri would often light up on the touchline in Naples, and while we'd love to see the fiery Italian dance back and forth in a cloud of smoke at the Bridge, U.K. smoking laws won't allow it.
Because the man needs his cigs, Chelsea are apparently looking to build a designated smoking area where Sarri can get his fix on matchdays. Seeing as the ex-Napoli manager has to turn around a side that looked uninspired for much of last season, expect Sarri to get comfortable in his new smoke den. It'll take some time—and some more cigarettes—before he gets Chelsea playing the way he wants them to.
6 million — Pounds per Manchester City point
Manchester City are frighteningly good. They also happen to be in a financial league of their own. The two may or may not be correlated.
Pep Guardiola's side finished a whopping 19 points clear at the top of the table last season, playing in a different dimension than everyone else. In order to bridge a seemingly insurmountable gap, it'll take either a heroic effort from another team or a staggering City slip, which seems highly unlikely.
It helps, of course, that Guardiola has had unlimited funds to assemble his squad of champions. If you ever need to know exactly how much City have spent since Pep arrived, simply multiply their points tally at the end of this season by the number above—it should get you pretty close.
Matthew Celentano is a diehard Gooner from New York City and journalism student at Northwestern University. You can follow him on Twitter @MattCelly.
Contributors
Matthew Celentano
TAGS
WELL, IT DEPENDS ON WHAT YOU MEAN BY "FREE."
Enter your best email for full access to the site.