The story of a baseball player turned irate football club owner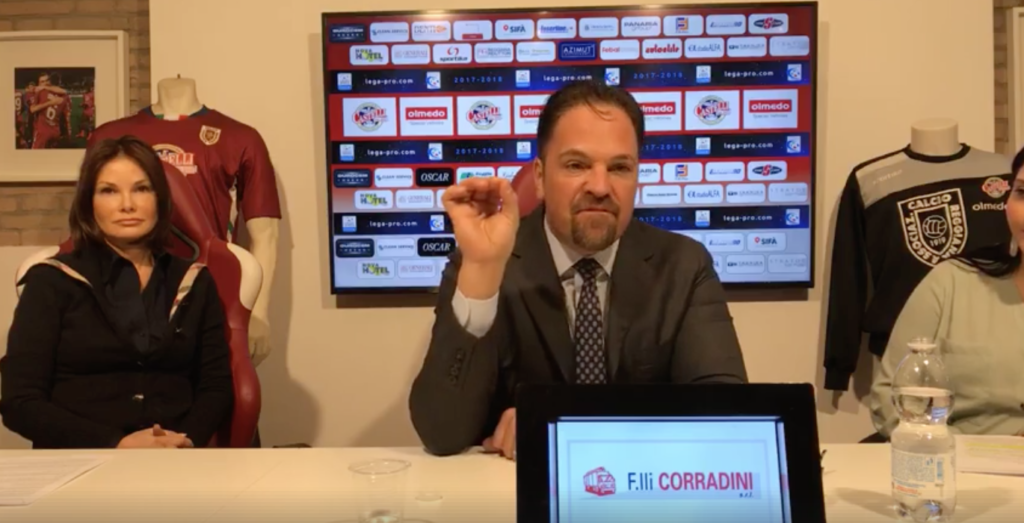 Hall of Fame baseball player Mike Piazza bought Italian third-divison club AC Reggiana in 2016 in the hopes of leading them back to Serie A. After going bankrupt at the turn of the century, Reggiana were forced to sell their stadium, which is now owned by neighboring club Sassuolo. This situation is at the crux of Piazza's problems in Italy, so he held a press conference to convey just how upset he is through table banging and a disproportionately calm interpreter.
https://www.facebook.com/Reggiana1919official/videos/2091634767736087/
Piazza's main points here seem to be:
He is FRICKEN PISSED OFF
He will not be extorted
No one else is getting articles written about them in the New York Times (definitely not Sassuolo)
He's not looking for charity
The New York Freakin' Times, people!
In the United States you help each other
THE YOUTH TEAM IS GOING TO SOUTH AFRICA
This is a tour de force performance from Piazza and I strongly urge you to watch the whole video. Say what you want about Piazza as the owner of a football club, but you definitely can't say he doesn't care. You also can't say that he doesn't buy sturdy tables.
---
Follow Brooks on Twitter @BrooksDT. 
Contributors
Howler
TAGS
WELL, IT DEPENDS ON WHAT YOU MEAN BY "FREE."
Enter your best email for full access to the site.