The Bayern striker shows off his striking new look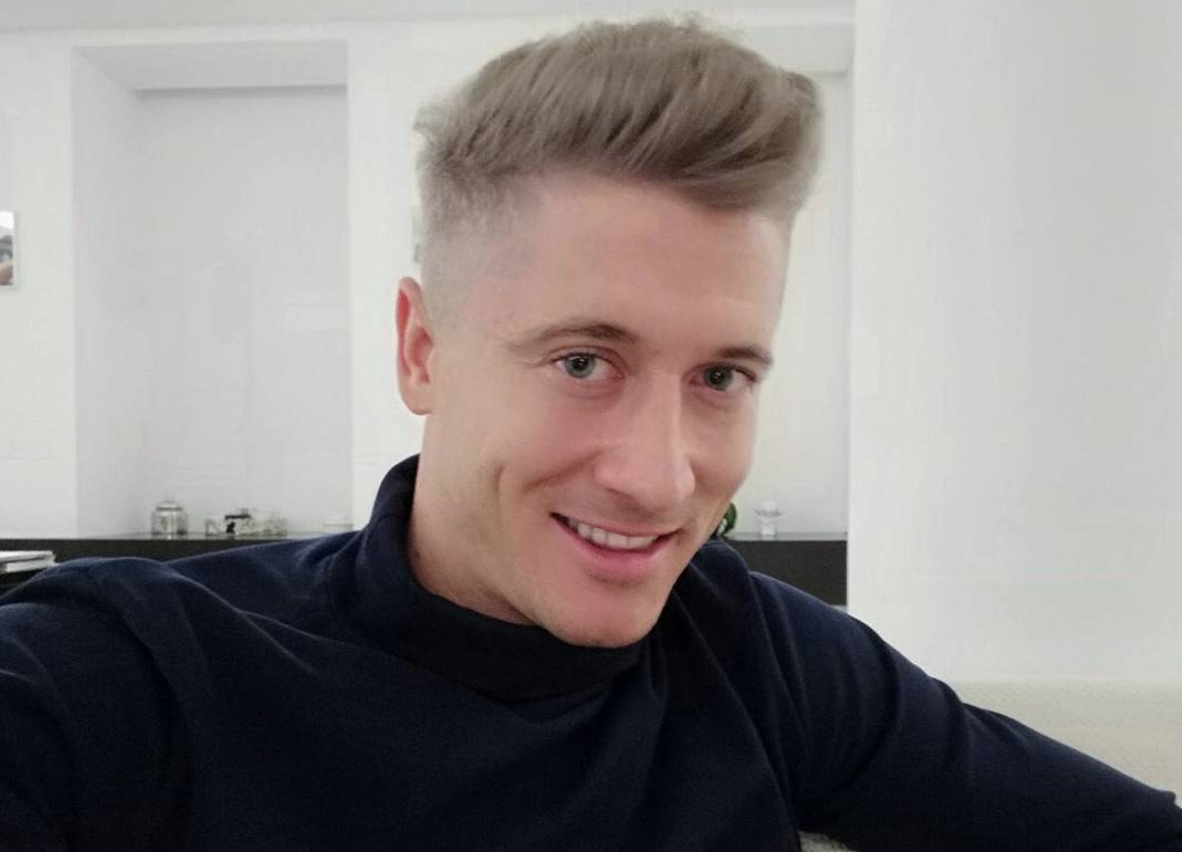 Hai everybodies, notice anything different about me? That's rights, I am no longer Robert Lewandowski, boring goal scoring person. I am nows RobRob Levandov, walking Snapchat filter.
When I came backs from the internationals break, my teammates at Bayern said, "Robert, what happened? Did someone scare you very bad so your hair turned white?" and I said, "First of all, my name is RobRob now. Be respect and say it right." Then they said, "Alright, RobRob, but you kind of look like Marco Reus." And I said, "I have no ideas who that is." And they saids, "You used to be teammates." And I said, "I ate a bowl of ice cream sprinkles for breakfast and I'm only friends with DJs now." And they saids, "Ice cream for breakfast doesn't sound healthy." And I said, "I didn't eat ice creams, just the sprinkles." And then they all walked away.
Anywho is, I'm feeling really goods about the new me, so if you want to copy my hairs, go ahead. I used melted fidget spinners to make it look this ways and it feels like burning now. I'm gonna score some goals and eat more sprinkles now. Laters haters!
Socially media'd yours,
RobRob
---
Follow Brooks on Twitter @BrooksDT.
Contributors
Howler
TAGS
WELL, IT DEPENDS ON WHAT YOU MEAN BY "FREE."
Enter your best email for full access to the site.