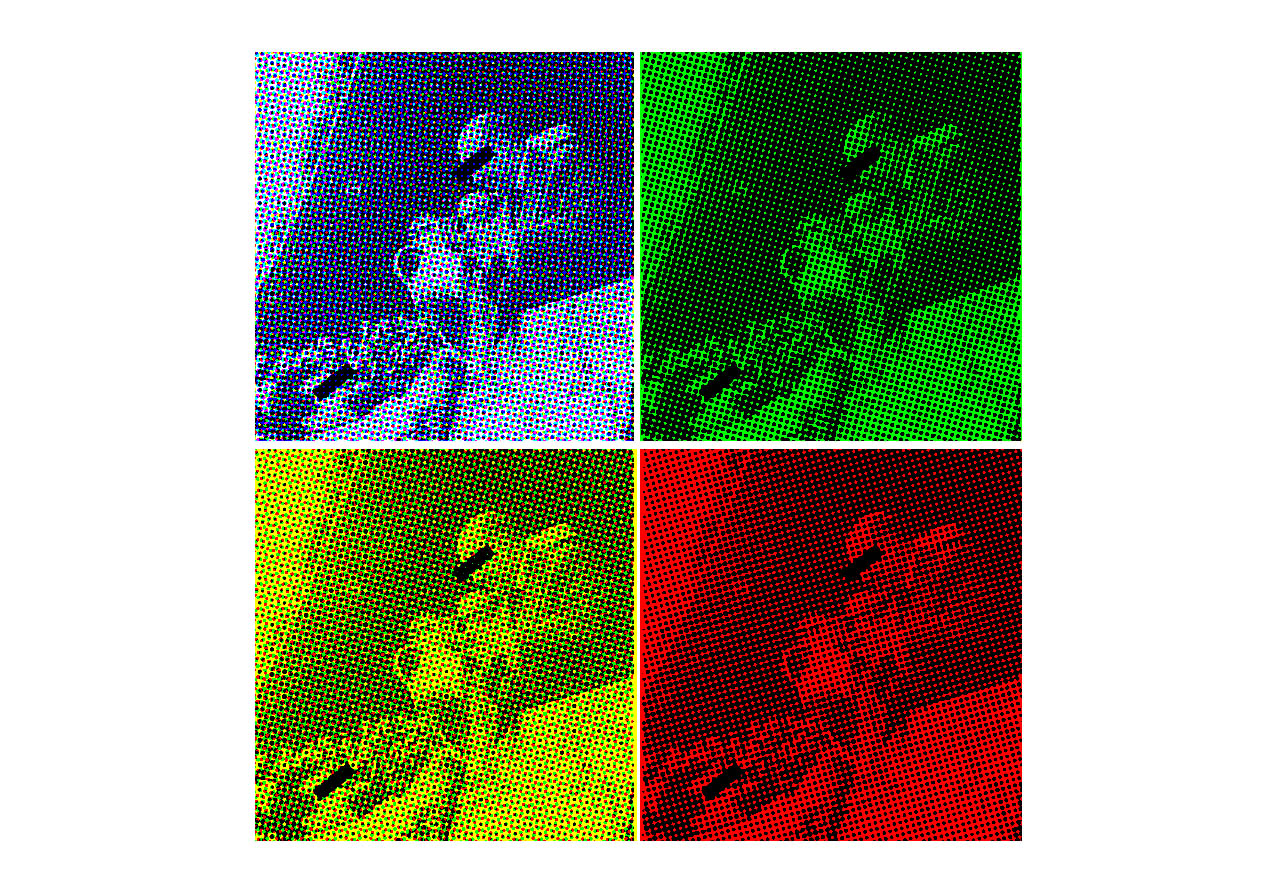 Day 7:
Sportwashing in Technicolor
by Jules Boykoff
Over the course of the World Cup, Howler will feature a different writer each day reflecting on the action, their own experience of the day's games, or just offering a consideration of what they've seen and felt so far.
Our assumptions are where we often hide the good stuff. So, let me start off by revealing one of mine: soccer is politics by other means.
Yesterday I was reminded of this when Spain lined up against Iran. Six of Spain's 23 players—and four in the starting eleven—play for Real Madrid, the club boosted by former Spanish dictator Francisco Franco. The Generalissimoused Los Blancos to project a narrow form of Spanish identity that was conservative, Castellano-speaking, and culturally homogenous. It was a fictive fantasy backed by brutality. Franco exploited football—and Real Madrid's extraordinary success—to launder his reputation.
Today we call this "sportwashing"—when host countries use sports mega-events to distract us from their blighted human-rights records. FIFA, in awarding the World Cup to Russia and to Qatar in 2022, has essentially franchised the practice of sportwashing, gifting its signature event to authoritarian countries as a handy-dandy PR tool to divert and deflect.
We've seen sportwashing in full Technicolor at this men's World Cup. The opening match between Russia and Saudi Arabia afforded Russian President Vladimir Putin the opportunity to mug for the cameras, to appear commanding and dignified. With a straight face he proclaimed that Russia is "an open, friendly and hospitable country," ignoring recent incidents of monkey chanting directed at players of African descent, as when France and Russia met in a friendly last March and Paul Pogba, Ousmane Dembele, and N'Golo Kante were showered with racist hate from Russian fans. And Putin somehow failed to mention of an abominable anti-LGBT law, passed in 2013, that forbids spreading "gay propaganda" to minors. "An open, friendly and hospitable country," eh?
Putin even spread the sportwashed love. He crammed his luxury box with a phalanx of dictatorial rogues, from the Saudi Crown Prince Mohammed bin Salman to Kim Yong Nam, a high-level honcho from North Korea's Supreme People's Assembly. Also on hand were the President of Azerbaijan Ilham Aliyev—who the New York Times asserts "has one of the world's worst records on human rights"—and Belarussian President Alexander Lukashenko whose moniker is "Europe's last dictator." The grin-and-grip-fest that the World Cup opener provided helps these tyrants.
Even the most angelic among us are susceptible to the machinations of sport washing. Take the effervescent Mohamed Salah of Egypt whose wizardry at Liverpool inspired the heartening chant: "If he's good enough for you, he's good enough for me / If he scores another few, then I'll be Muslim too."
At Egypt's pre-Cup training camp in Grozny, Chechnya, Salah appeared in a photo astride Chechen leader Ramzan Kadyrov, a notorious human-rights abuser. Kadyrov—who rousted Salah from a nap for the photo-op—clearly wanted some glow from Salah's sparkling reputation.
Then there's the Egyptian strongman President Abdel Fattah el-Sisi. Say what you want about el-Sisi—and if you live in Egypt you really can't—but he knows how to leverage the team's success for propaganda purposes. Earlier this year the Egyptian Football Association held a press conference, seemingly under duress, to endorse el-Sisi's run for re-election. (Such support is a clear violation of FIFA rules, but, surprise, FIFA—whose integrity should be measured in parts per million—took no action). In the end, Salah won second place as write in candidate in presidential election, beating out the stuffed-puppet candidate Moussa Mostafa Moussa. More than a million Egyptians wrote in Salah on their ballots. El-Sisi won with 97% of the vote.
My point is not that we switch off our TV sets, but that we use soccer to switch on our political brains.
Yes, the beautiful game has an ugly underbelly. But even with sportwashing's penchant to image-rehab the most disreputable among us, and perhaps even because of it, soccer can be an exceptional window through which we can better understand the larger political, cultural, and social forces that swirl around us.
I'm no fan of using soccer as an escape hatch from reality. To me, that's an ersatz brand of compartmentalization so fervent it verges on doublethink.  Instead, as we press ahead into this World Cup, I hope that by engaging with soccer's complexities, we can jumpstart political conversations that might not otherwise transpire, wedging open new possibilities and fresh horizons.
I could never root for Real Madrid. But I do quite like watching Spain.
Jules Boykoff played professional soccer for the Portland Pride, Minnesota Thunder, and Milwaukee Wave, and represented the US Olympic team in international competition. Today he teaches political science at Pacific University in Oregon. His most recent book on sports is Power Games: A Political History of the Olympics (Verso 2016). His latest book of poetry is Fireworks (Tinfish Press, 2018). Twitter @JulesBoykoff www.julesboykoff.org
Contributors
Matthew Celentano
TAGS
WELL, IT DEPENDS ON WHAT YOU MEAN BY "FREE."
Enter your best email for full access to the site.