By Stefan Balkenende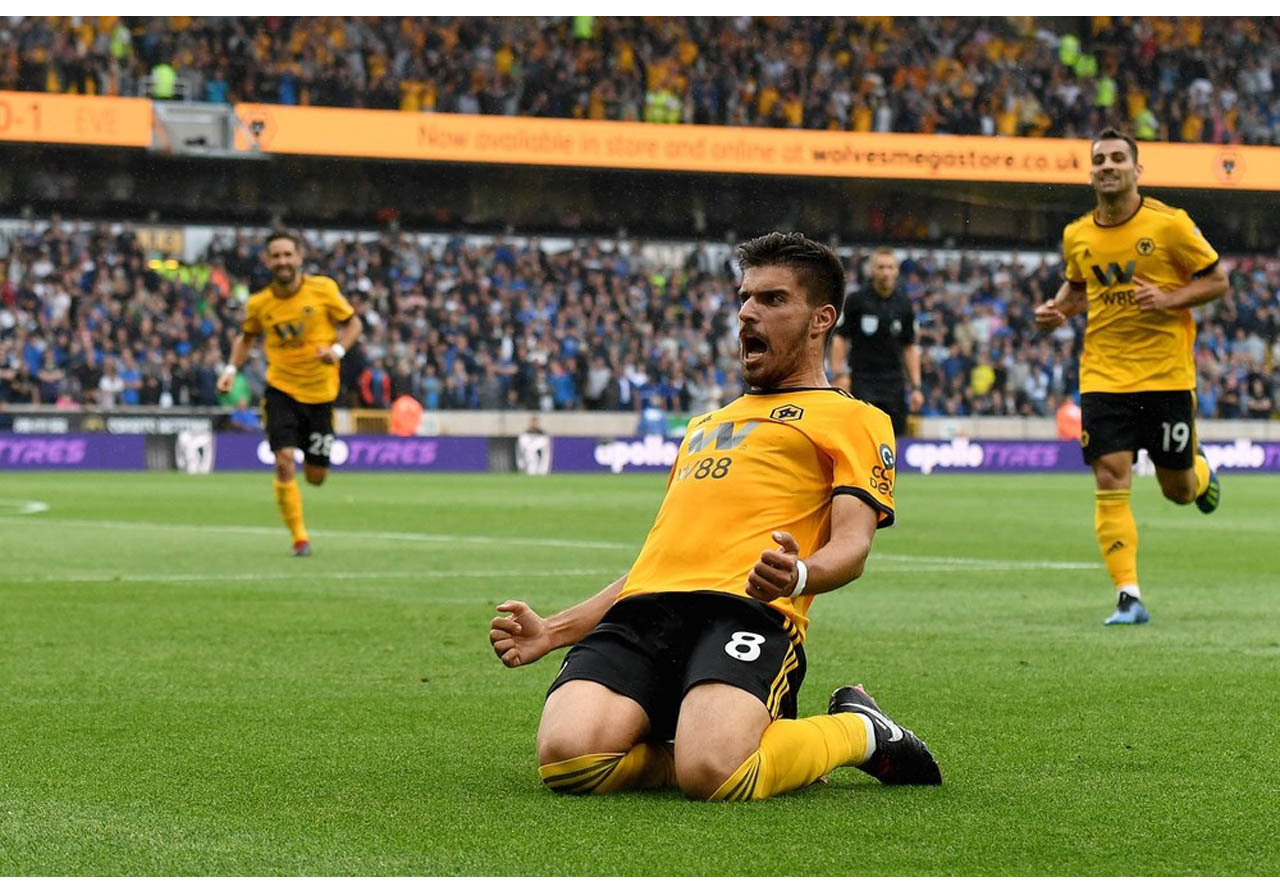 On the occasion of the first big weekend of European play, a consideration of the hill ahead to climb for the newly promoted clubs in the biggest leagues. This piece previously appeared in slightly different form on SoccerAge.com.
The start of a new season is always something special for the promoted teams. They are back in the top tier, or for some teams it's their debut on the highest level in their domestic football competition. So which league has the most staying power for promoted teams? We've analyzed the performances by promoted teams in the last ten seasons for the five big leagues:
English Premier League
German Bundesliga
French Ligue 1
Spanish La Liga
Italian Serie A
Most staying power: German Bundesliga
The Bundesliga is the only league on our list with only 18 teams. The rest of the leagues all have 20 teams. This influences the number of promoted teams. In La Liga, Ligue 1, Serie A and the Premier League, three teams get promoted every season. In the Bundesliga two teams get promoted and one needs a play-off against the number 16 of the Bundesliga. After checking all the numbers 73.9 percent (17 of 23 teams) of all promoted teams over the last 10 years stayed up for at least two seasons. In Serie A and Ligue 1 this number is only 60 percent (18 of 30 teams).
Average ranking
The average ranking for promoted teams in their first season at the top tier in the German Bundesliga is 12.2. La Liga comes in second with an average ranking of 14.7, Ligue 1 comes in third with 15.1, the Premier League comes fourth with 15.2 and the Serie A comes in last with an average 16.2.
Find all the information you need in the infographic below.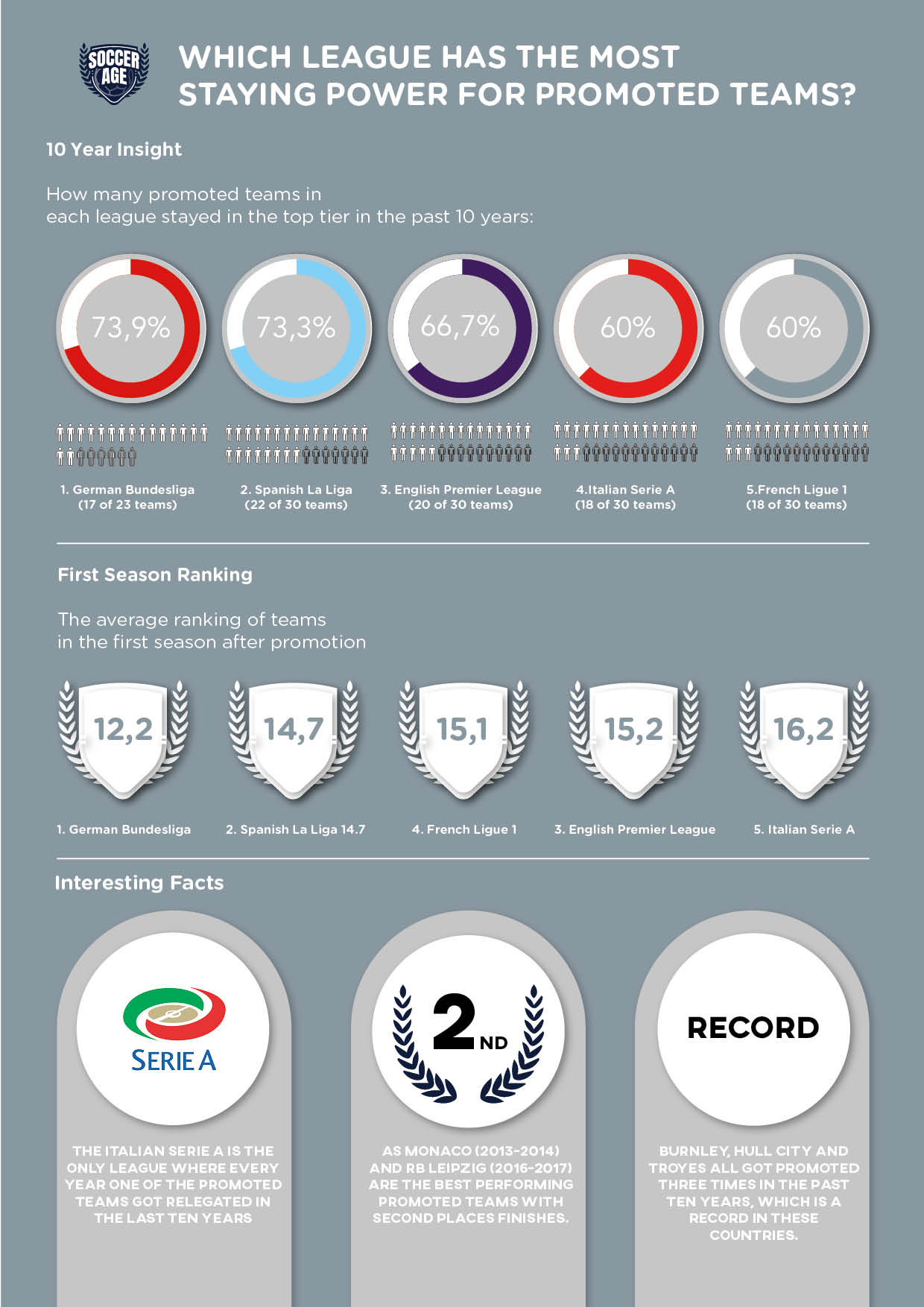 Stefan Balkenende lives in Lisse, the Netherlands and writes about soccer for Attackingmidfielder.co.uk, Soccerage.com and FullyFootball.com. He supports Ajax and Barcelona. Find him at www.facebook.com/socceragecom/ and twitter.com/socceragecom.
Contributors
Matthew Celentano
TAGS
WELL, IT DEPENDS ON WHAT YOU MEAN BY "FREE."
Enter your best email for full access to the site.