When life gives you cabbage, make this quick and tasty dinner at home.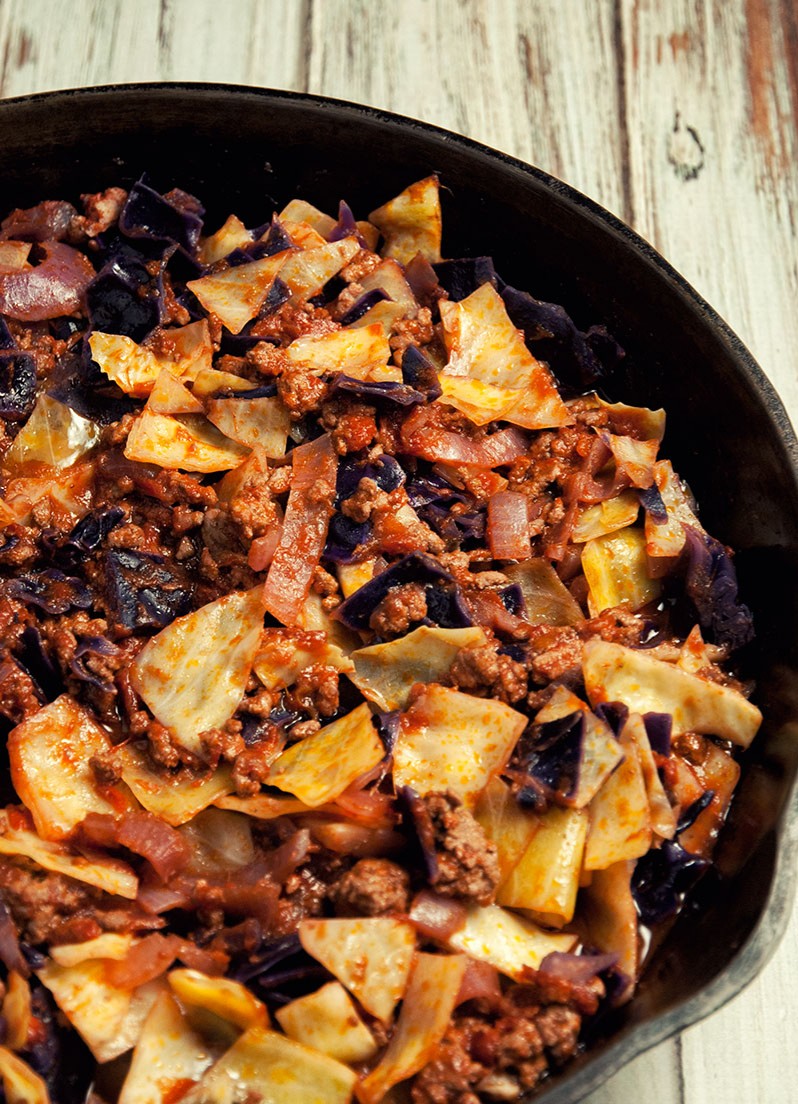 Aston Villa fired manager Steve Bruce earlier today. The decision came after a tough 3-3 draw at home against Preston North End, leaving Villa with just one win in their last ten games.
The fans were certainly not pleased. One supporter went so far as to hurl a head of cabbage at Bruce. The cabbage was off-target (not unlike Villa's attackers this season) and police are currently investigating.
All in all, it's been a rough 24 hours for Steve Bruce. When dealing with a lot of stress, it's important to focus on the things that really matter in life. I know that when I'm feeling off balance, one thing that helps me regain some perspective is to cook a delicious meal for friends and family.
So, Steve, if you're puttering around in that house of yours unsure of what to do next, here's a humble suggestion. You'll feel better AND nourished. All for under 900 calories!
Ingredients
1/2 head cabbage, shredded
1 pound Chorizo sausage
1/2 cup minced onion
2-3 garlic cloves
1 1/2 cups Chihuahua cheese
1 tablespoon green onion, finely chopped
1 tablespoon chili powder
1 teaspoon cumin
Salt & pepper to taste
OPTIONAL: 1 cup corn tortilla strips
Directions
Preheat oven to 350 degrees F.
In a large cast-iron skillet, add 1 tablespoon of olive oil. Saute cabbage on medium high heat until it softens. Remove from heat and place cabbage in a separate dish.
In the same skillet, add another tablespoon of olive oil, garlic, and chorizo sausage. Stir for 1-2 minutes until the meat starts to brown.
Add onion and spices. Keep stirring until the meat is thoroughly cooked.
Return cabbage to skillet and add salt & pepper.
Mix in crumbles of Chihuahua cheese (about 2/3rds). Sprinkle the remaining cheese on top.
Place the skillet in the oven and cook for 10 minutes, or until the cheese melts.
Remove from oven. Sprinkle green onion on top. Add tortilla strips, if desired.
Contributors
Bridget Gordon
WELL, IT DEPENDS ON WHAT YOU MEAN BY "FREE."
Enter your best email for full access to the site.