Destruction in every direction with an assist from Gian Piero Ventura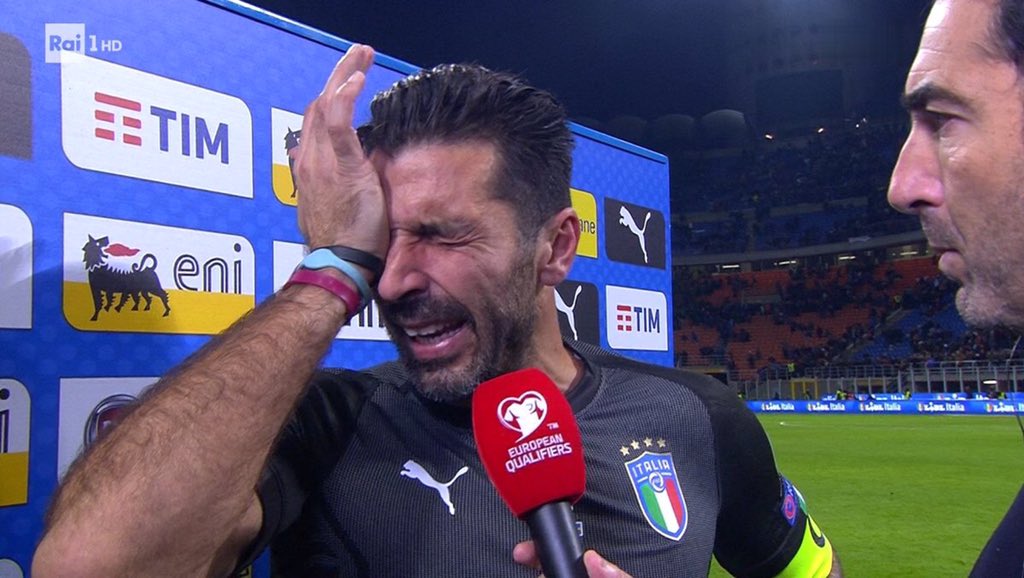 "I am not thinking about whether we will play in the World Cup or not. I am already thinking about the group stage as well as the friendlies we have to play, against England and perhaps Argentina if I am not wrong.
"I think about Russia of course, but first of all I am focused on Sweden, which is a mandatory step." —Gian Piero Ventura, November 6, 2017
Sweden proved to be more than just a "mandatory step" for Italy—they were the end of the line, beating the four-time World Cup winners 1-0 on aggregate after holding them to a 0-0 draw in the second leg of their qualifying playoff. This marks the first time since 1958 and just the second time ever that Italy failed to qualify for the World Cup, rightfully condemning Ventura as perhaps the worst manager in the nation's history.
Ventura's decision not to start Lorenzo Insigne, one of Italy's best attacking players, was baffling, and yet, par for the course during his tenure. When he wanted to put Daniele De Rossi on as a substitute, the aging defensive midfielder appeared to argue that Insigne should enter the match instead of him. (After the match, De Rossi announced his international retirement.)
https://twitter.com/ValerioCurcio/status/930201871599456256
Given this type of thinking, it's no surprise Italy couldn't muster a goal at home in the second leg. The result was a shameful failure, not only because of Italy's rapid fall after winning the World Cup in 2006 (failing to get past the group stage in both 2010 and 2014), but making Gigi Buffon end his international career in tears while repeatedly apologizing for what happened.
Buffon: "Lo siento".
Las lágrimas de un mito.#DestinoRusia pic.twitter.com/zLDaPUhfbS

— Fútbol en Movistar Plus+ (@MovistarFutbol) November 13, 2017
Meanwhile, Sweden's jubilation could not be contained. The team swarmed a pitchside Eurosport broadcast like overjoyed locusts, destroying the desk and bewildering the pundits in the process.
The Sweden side crash Eurosport's pitch-side studio as they celebrate going to the World Cup! 🇸🇪 🎉 pic.twitter.com/x0BMN38fYK

— Eurosport (@eurosport) November 13, 2017
Of course, the biggest question after all this is: What did Zlatan think? Though he retired from the national team, the former captain couldn't help but put his stamp on the night.
We are Zweden pic.twitter.com/rDXzRImev4

— Zlatan Ibrahimović (@Ibra_official) November 13, 2017
Despite putting his brand on the team/nation/achievement, Zlatan has made it clear in recent days that he has no intention of making a comeback and disrupting what they've built without him. From the Guardian:
"If I listened to my ego then Sweden would, of course, be a better team with me," added Ibrahimovic. "But the team has done it really well so far, secured second place in a difficult group [ahead of Holland] and been given this chance to play in the play-offs. The strength of this team is the group."
So Zlatan won't be returning to Sweden's squad, but maybe he can help Italy out by kicking Ventura into the sun.
---
Follow Brooks on Twitter @BrooksDT.
Contributors
Howler
TAGS
WELL, IT DEPENDS ON WHAT YOU MEAN BY "FREE."
Enter your best email for full access to the site.