It's not all adulation and Ballon d'Or pursuits at PSG for Neymar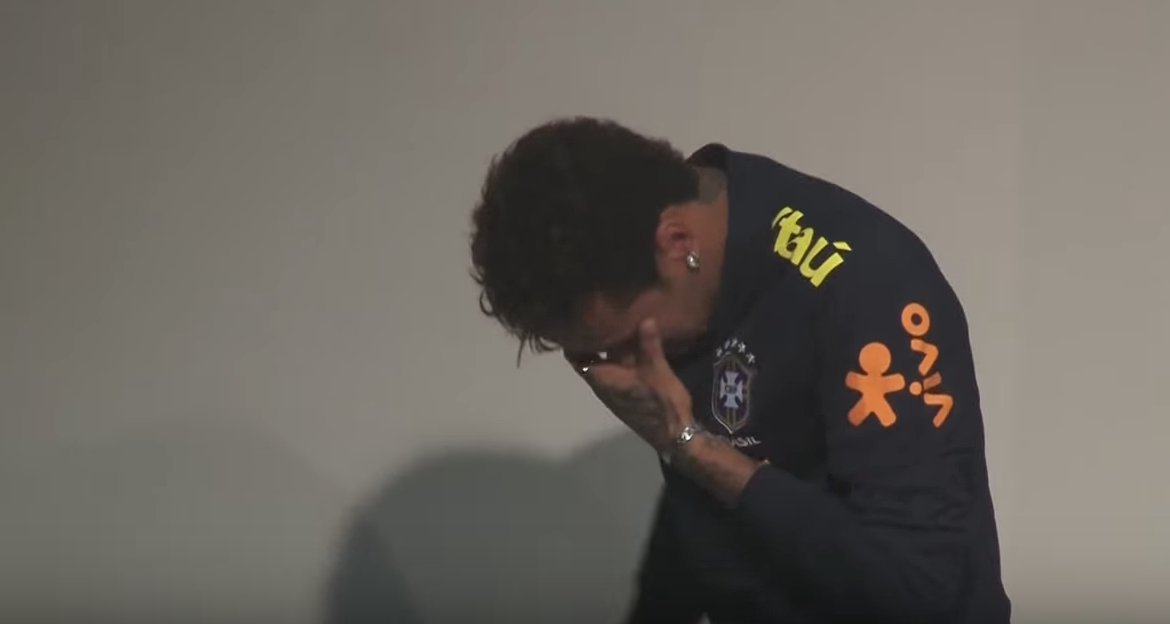 Neymar's world record move to PSG last summer was explained as a superstar forging out on his own as he enters the prime of his career. He's already won all the titles he possibly could with Leo Messi and Luis Suarez at Barcelona, so it was time to be the star of his own show (and make an ungodly amount of money for him and his father in the process).
So with visions of Ballon d'Or awards dancing in his head, Neymar joined a club prepared to make their universe revolve around no one else but him.
It's easy to see how anyone would be seduced by such a proposal, let alone someone who has grown accustomed to being the undisputed messiah of a football-mad nation like Brazil while only playing second fiddle for his club team. But what Neymar didn't seem to consider is that, at PSG, he wouldn't just be in position to be the hero, he would also be the target.
Without Messi to shoulder the criticism and scrutiny just as he does the praise and accolades, Neymar is now finding that stepping out of his ex-teammate's shadow and into his own spotlight presents a different type of anguish.
In his first few months at PSG, Neymar has already been accused of squabbling with his teammates over set pieces, wanting to oust his manager, skipping league matches he deems beneath him, and receiving special privileges from the club to the irritation of those around him. Regardless of what elements of these stories are true and what's been fabricated, you might think that Neymar would realize that this kind of negative press attention (and/or invention) is part of the deal and brush it off while he counts his money and goals.
However, that's not what's happening. Instead, Neymar sat in front of the press while on international duty and wiped away tears as he tried to assert that everything at PSG is sunshine and rainbows (via ESPN FC):
"I am doing well, happy and very motivated to win with PSG and to be a player who gives his all on the pitch," he said. "And that has been making the [journalists] uncomfortable. They are making up a lot of stories that just are not true.

"They are saying that I don't get along with Cavani or with my coach. But it is very much the contrary. I came to help them out.

"When I got there, we had a meeting and we discussed everything and they explained to me that I was going to help them reach their goals, those of my own and even more, those of the club. They should stop inventing made-up stories that I have problems with my coach. I went there to help out."
Yes, even though he's making more than Cavani, Angel Di Maria, and Marco Verratti combined, Neymar only joined PSG to help out. Like a volunteer at a underserved community center…who's getting paid €500,000 a week.
But if Neymar and his tears didn't convey just how wrong the big meanies in the press are, Brazil manager Tite was also there to sing Neymar's praises and assure the disrespectful journalists of "Neymar's great character and nature."
Again, it's only been three months since Neymar joined PSG and he's already sobbing and enlisting Brazil's coach to tell the press to play nice. Maybe this is just a stumble on Neymar's path to greatness that will make him stronger in the long run. After all, change is hard and we're all human. But this situation is still surprising given that Neymar is the one who pushed it into existence in the first place.
We can end this with any number of cliches—"be careful what you wish for," "the grass is always greener on the other side of the fence," "don't let your orgy-loving father control your career." But the true lesson here is that no matter how great something new might seem, expect it to suck and you'll never be disappointed. That, and living in Messi's shadow isn't all bad.
---
Follow Brooks on Twitter @BrooksDT. 
WELL, IT DEPENDS ON WHAT YOU MEAN BY "FREE."
Enter your best email for full access to the site.