By David Mercer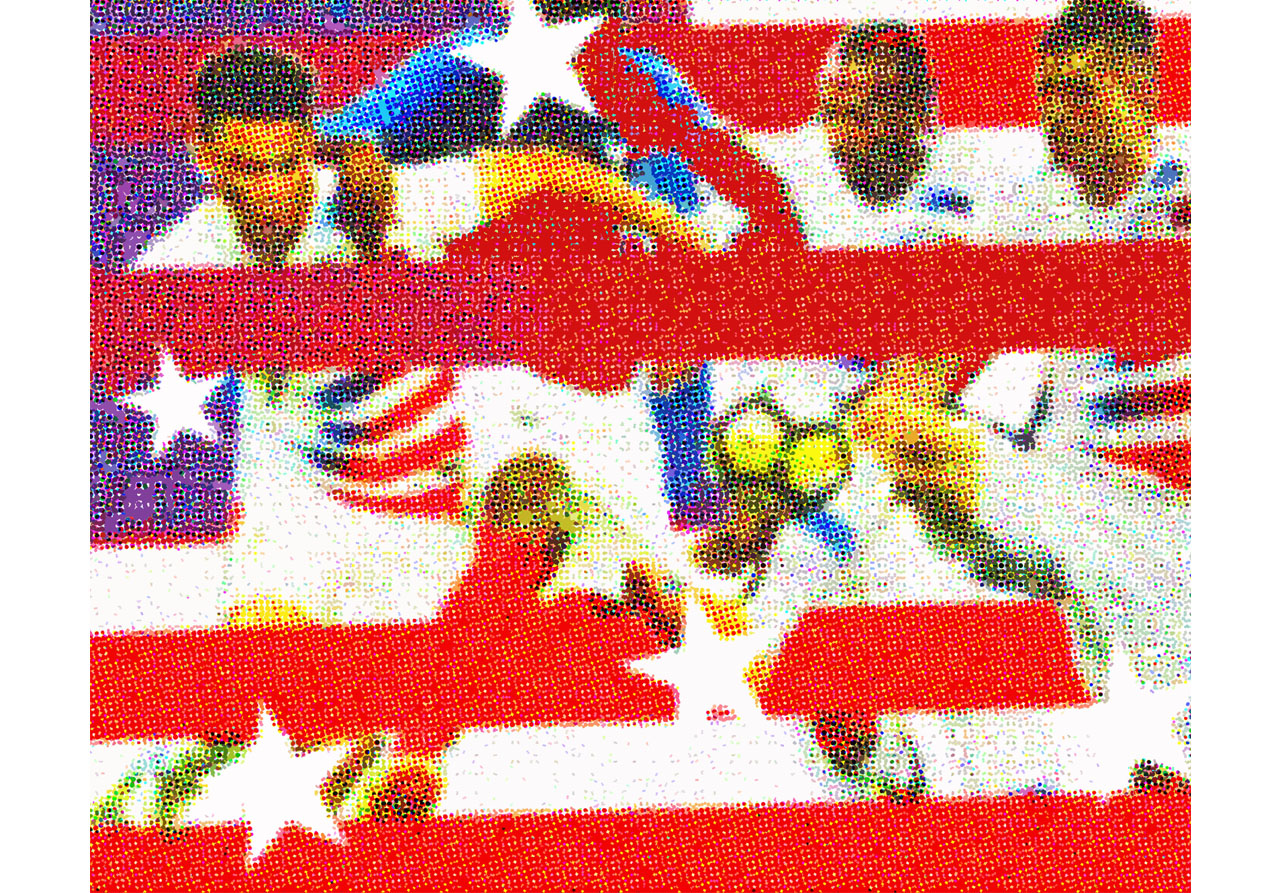 Now lost in the run-up to the World Cup, the United States' 1-1 draw with France back in June was a bit of a throwback, and might have been familiar to longstanding American soccer fans.
It was to me.
The very young U.S. team—no Bradleys, Altidores, Dempseys, or Beslers —didn't possess the ball much, and didn't create many opportunities, just two shots to France's 19 (plus a Bobby Wood goal that was called back for offside).
Mostly, the Americans defended. Desperately.
I don't want to make too much of a draw in a pre-World Cup friendly, even if it was in Lyon against the eventual World Cup-champion French. Odds are the young Americans cared more that night than the French.
But that American team did its desperate defending in a convincing, must-not-lose fashion that reminded me of the U.S. teams I grew accustomed to watching a long time ago—and fell in love with—just because they so often refused to sink, no matter how technically out-classed they were.
Never say die, or never surrender. However you want to describe it.
That quality was one big thing, if you read some of the recent reporting on what went wrong with the U.S. national team as it failed to qualify for Russia, that had been missing (the harshest of Jurgen Klinsmann's critics might say it had been extracted by the German-American coach).
Americans were once known for being greater than the sum of their parts, a tough outfit, the team that no one really wants to face because, no matter how much more skilled you may be, those guys just wouldn't quit (see any of the U.S. first-round games at the 2010 World Cup). It was, ironically, something that Klinsmann assistant Andi Herzog, an Austrian, reportedly said he had always admired about American soccer.
As often as not, the U.S. was the team that just might find itself unexpectedly up 3-0 at the half on a Portuguese golden generation that had been a dark-horse candidate to win the 2002 World Cup, all summed up by teenage Landon Donovan and his "what the heck?" shrug as his cross deflected off a Portuguese defender and into the net—yet another goal that the young Americans had no business scoring.
In a June article for The Ringer on the long story behind the Americans' failure to qualify for the 2018 World Cup, Andrew Helms and Matt Pentz wrote that when former U.S. Soccer President Sunil Gulati pursued and ultimately hired Klinsmann, it was because the German "represented something larger: a chance to turn the latent potential of American soccer into actual power."
I don't pretend to know precisely why, but that clearly didn't happen. And along the way, somewhere, the one thing that usually worked for the U.S.—tenacity and the foolishness to think they just might be better than they appeared on paper—crumbled, drifted and settled into dust.
So when Julian Green—not long after I threw my hands in the air asking why was Julian Green on the roster against France, much less starting—fired the ball first between French defender Djibril Sidibe's legs (ever so slightly off of one of them) and then through that tiny gap between Hugo Lloris and the near post, I felt right back at home.
This was an echo of all those unlikely draws and even-less-likely wins that the Americans I grew into the game watching managed to pull off with some regularity.
That 1-1 draw—even with all the caveats of a meaningless friendly, including the certainty that Green, Weston McKinnie, and Matt Miazga cared far more about the outcome than Paul Pogba and Olivier Giroud—was a sign, to me, that the players who pull on the U.S. jersey aren't ready to let go just yet of the some of the best of what I've always felt being an American fan.
I understand that most American sports fans and many younger soccer fans may not appreciate any of this. This is by no means mastering the sport, or a game plan for showing anyone who's the boss.
The "Why isn't the U.S. a soccer country?" trope that recirculates ahead of every World Cup often reminds me that a lot of Americans only embrace big winners, teams that are guaranteed to get the W before the first whistle is blown. USA Basketball absolutely wasting Angola 116-48 in the Olympics? Yeah! Taking on Germany as an underdog, knowing that a draw would be darn-near miraculous? Nah.
The silly "soccer country" question came up again ahead of last summer's World Cup. Roger Bennett's mostly terrific "American Fiasco" podcast on the collapse of the U.S. team at the 1998 World Cup included an interview in which soccer skeptic (and fan—he admits he's torn) Dan "Big Cat" Katz of Barstool Sports explained that it boils down to, "If I can't win, I don't want to play."
Katz's explanation might have been somewhat tongue-in-cheek. But that's essentially where a still-large number of American sports fans stand on the subject: We can't win it all, every time? Then what's the point?
But as a fan who first watched the team made up mostly of college players during the 1990 World Cup (I was honestly pretty excited that the U.S. hit the post against Italy and lost by a single goal on Italian soil) that draw with France seemed like old times. A group of mostly kids took the field against a team that would eventually raise the trophy in Russia and played like it had no idea it was supposed to lose by three or four or five. And it didn't lose. That and we may have found our new goalkeeper—thanks, Zack Steffen, for preserving that tie late.
Don't get me wrong. I'm not wishing for a return to pure bunker ball. But the grit it takes to play defend-and-counter and regularly get results used to be the key ingredient in the U.S. identity. And in lieu of the day when Americans can run the midfield, impose their will, and hoist the Cup, I'll take a return to the determination to frustrate the other team and take your rare chances when they come.
Edited from the original, which had the match in Paris, not Lyon.
David Mercer is a former Associated Press correspondent, longtime American soccer fan, and slowly learning to be a better sports parent. He lives in Illinois.
Contributors
Matthew Celentano
TAGS
WELL, IT DEPENDS ON WHAT YOU MEAN BY "FREE."
Enter your best email for full access to the site.