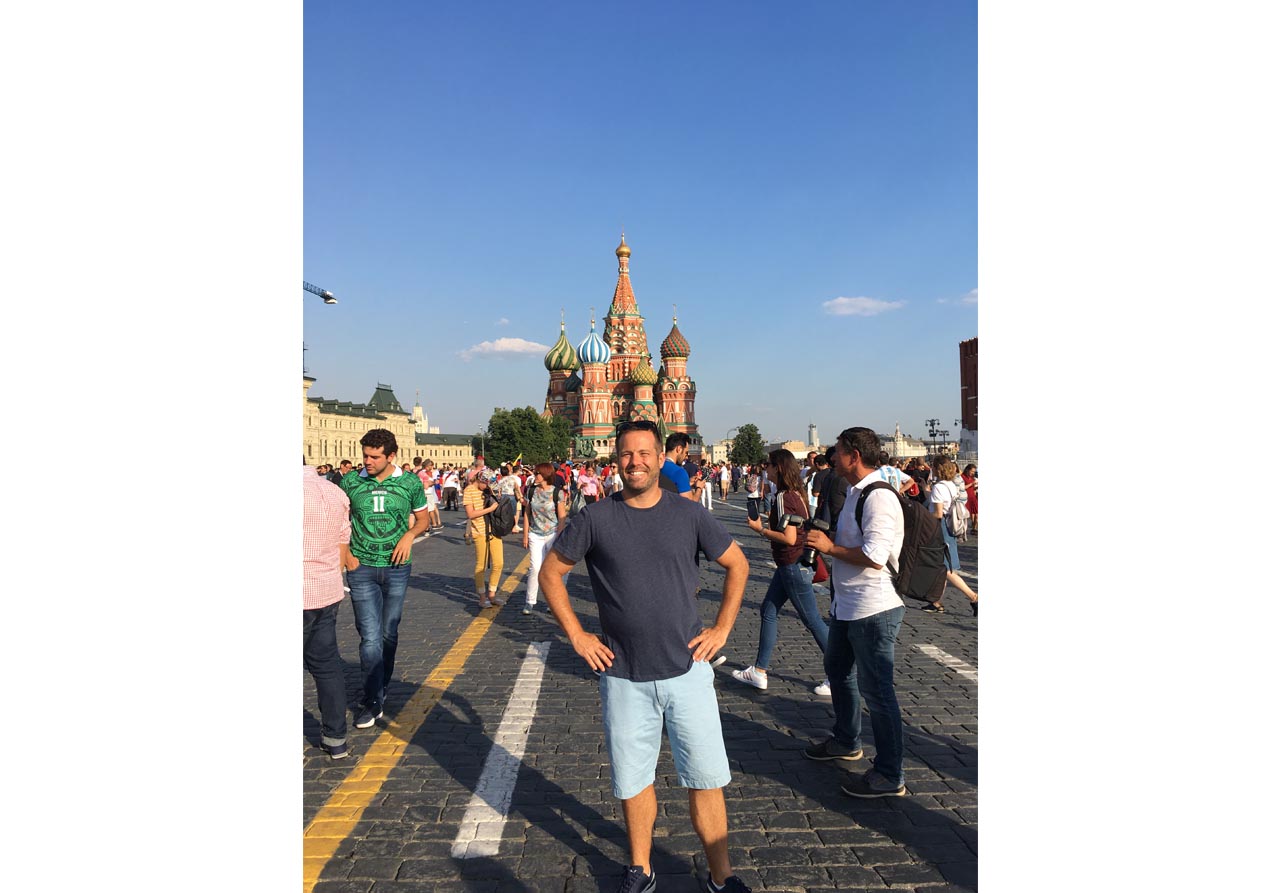 It's the one question that both everybody and nobody in Russia can answer: where does Putin live? It seems simple enough. America has the White House. Argentina the pink house. Russia has… a question nobody will quite answer.
I came upon it innocently enough. As my Uber drove 43 kilometers into Moscow in the bright 5 a.m. summer sun, we passed the Kremlin compound. My driver, from Kirgistan, was pleasant enough; Google was translating so vigorously that I worried for our safety as he rumbled down the broad avenues and highways of the megalopolis.
He was a student from far away who had leased a car for the summer to drive World Cup tourists around. How one makes money on a fare of $13 for a 45-minute, 41-kilometer drive from the airport to downtown is beyond me, but perhaps I overestimate the cost of gasoline in a petro-oligarchy.
As we passed the large red walls of the Kremlin, he pointed out a highly secure, guarded entrance. "That is where Putin enters every day." "Where does Putin live?" I asked. The answer: "He comes every day and leaves every day, but nobody knows or follows him. I'm not from here, I don't ask."
But wait: the various books all state that Russian leaders since the 12th century have lived in the Kremlin. All, that is, until Putin, apparently.
Russians opinions on Putin are almost universally positive, at least in speaking with me. The scale ranges from mild to overwhelming approval. On a beautiful Sunday afternoon in Gorky Park, I met a handful of American-educated Russian nationals over a game of petanck. Yes, petanck, the French game we call "bocce" in America.
Gorky Park is Moscow's answer to Millennium Park in Chicago—completely renovated in four-star modernist fashion for outdoor recreation, flooded with hipsters, domain of the selfie. What did this young, hip, international, intellectual group think of Putin? These pan-global social media mavens could have and previously have lived in New York, London, and Dubai. The kind of people who have the choice of working for Chase Bank or McKinsey Consulting? Why, resounding approval and admiration, of course.
To understand Putin, it helps to understand what came before Putin: centuries of imperial tyrants and rural serf slavery. Next, world war, revolution, and millions dead. Followed by 80 years of the Soviet state providing bare goods for all and plenty of death. Then ten years of near civil war and turmoil and yes, more death. Maybe I'm starting to understand why Russians don't smile at you on the street.
So a strong, macho, manipulating leader? As one Russian told me, "I wish he was immortal." What? Why? "Before we always had cloudy skies. Now we have clear skies."
The business people love that Putin lets technocrats rule beneath him to open the economy. The poor love that the economy has grown. And all love the stability. "All" being a relative term, I suppose.
So, lovers of Putin, where does this demigod live, I ask? "In the presidential house." Where? "You can find it on google." OK—but I tried and I can't. Google gives you no results. Other web posters have posted the coordinates, but Google Maps is silent on the subject. It's a large unnamed area and compound. Yes, they say, this is for security reasons.
The more times people gave vague answers, the more I pressed on. Finally, two days later at the Kremlin, I found someone who knew the answer. An official Moscow tour guide, Maria, said I could find the answer on Google. Again with this. He has lived there since 2000, she mentions. But wait—Putin was president for some of those years, prime minister for others. And yet he always lived there. I told her this was strange. What if, for example, Bill Clinton were still living in the White House?
As with many things in Russia, there is a level of complexity, ambiguity, and ignorance that is both disconcerting to outsiders and reassuring to Russians at the same time. Disconcerting that nobody knows or cares to know. Reassuring that Russia has a man above all questions and answers.
Russians reflect their church onion domes, full of complex layers. I however, am a Texan, a simple person. When you ask me where is Putin's house, I say:
Latitude: 55° 43′ 32.99″ N
Longitude: 37° 11′ 28.80″ E
Matthew Shaddock is a soccer player, watcher, and coach who lives in San Antonio, Texas. A former attorney, he now teaches social studies at a public high school. He spends his summers off with his two young kids and chasing soccer around the world.
Contributors
Matthew Celentano
TAGS
WELL, IT DEPENDS ON WHAT YOU MEAN BY "FREE."
Enter your best email for full access to the site.