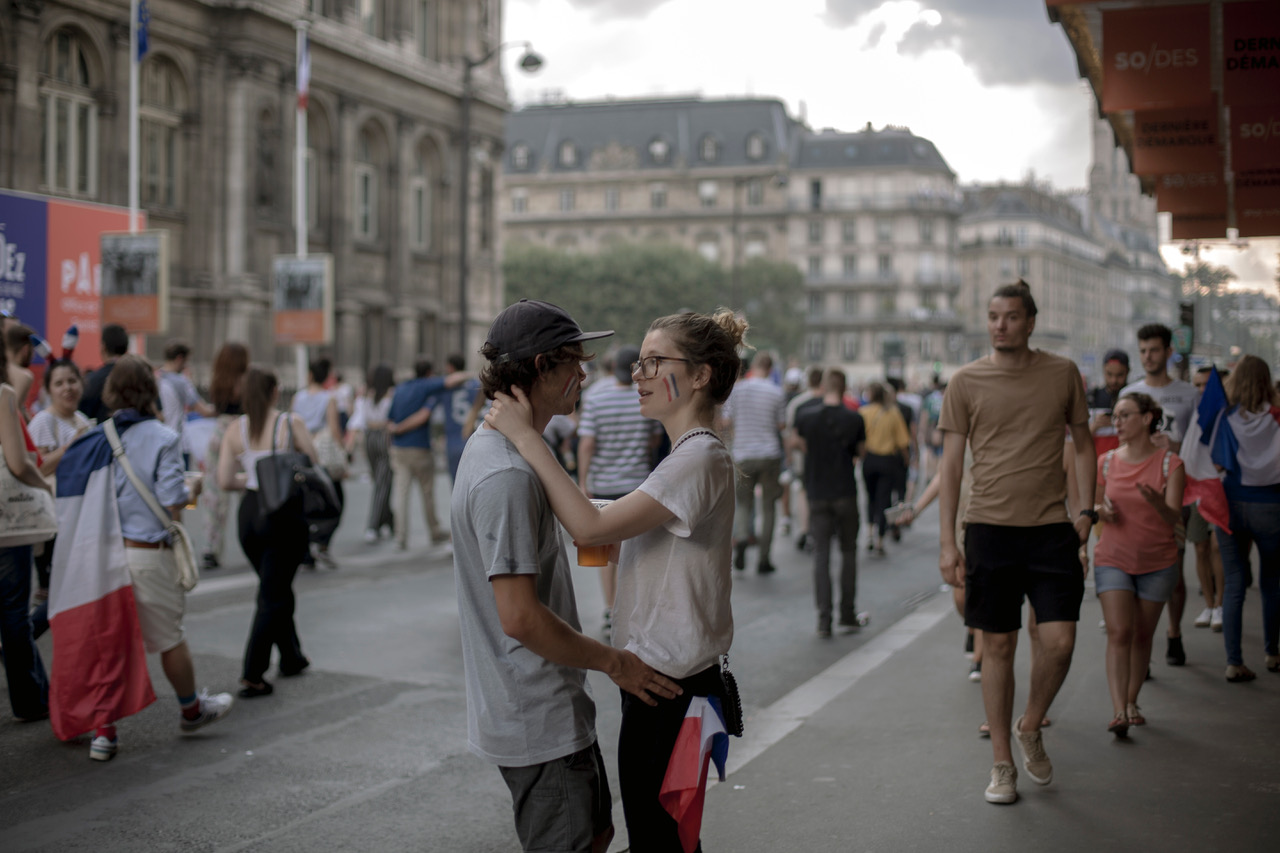 I had never looked forward to a sporting event as I did the 1990 World Cup. '86 had been wildly entertaining, but it had been hard to track—in that pre-historic era, my family got by without cable. For Italia '90 though, I was set: It was a college summer, a friend's house needed sitting, and they had that blessed early-'90s luxury: Cable television.
The 1990 World Cup, to put it in crass terms, sucked. And it sucked up most of my summer, one dreary, defensive game after another. Yes, it had its moments, as English (and, of course, German) fans will remember, and Roger Milla and Rene Higuita did their parts to entertain. But it was the lowest-scoring World Cup ever and it set records for red cards and penalty shootouts. And worse: In that era when American sports fans so predictably decried our game as boring, I'd hoped a well-televised, widely available World Cup would be just the thing to show those ignorami what a creative, expressive, exciting spectacle soccer could be. They'd see—nothing was more thrilling than soccer played by the world's best teams and players on the sport's biggest stage.
Alas. It was almost enough to make me reconsider baseball.
So grim were the proceedings that the rules changed. The pick-uppable back-pass: scrapped, at last. Even was no longer off, a win no longer twice as valuable as a draw but three times better. FIFA, in the wake of 1990, had been forced to do the least FIFA-like thing possible: FIFA had seen the light.
That was a long time ago, but it led directly to 2018's France-Croatia Exposition of Footballing Grandeur, a Gala Worthy of the Glorification of the World's Game. Consider: Until yesterday's game, a total of four World Cup final goals had been scored in regular time this century; since 1990, we've had a grand total of eight (and three were in France's '98 win over Brazil). Three of seven finals made it through 90 minutes 0-0.
I know—goals aren't everything. France got an own-goal and a penalty before they'd earned a shot on goal, and Mandžukić got a philanthropic donation to the Croatian Benevolent Association from Hugo Lloris, but we must pause and thank these teams—and Belgium and England too, and even Japan who attacked when they might've closed up shop, and we must recall that Argentina put three past these world champions and that Russia scored twice in their exit to the mysteriously majestic Croatians.
This was a World Cup of magicians—Mbappe (impossible Mbappe) and Modrić, Griezmann, Hazard—even Lukaku seemed to summon more than the sum of his parts. In the earlier rounds, the Chuckiness of Lozano, the Passion of Salah, the Hat-Tricks of Harry and Cristiano. And the Koreans—I didn't look it up, but if anyone's ever scored two on the Germans in injury time I can't remember it.
So we won. All of us. High-stakes, high-money desperation sports are big business, and big business is a copycat enterprise; if playing defensive football in hopes of heading in that one corner or chancing it on penalties had won the day, we'd be in for more of less (what if Holland had won in 2014?). But this was a World Cup of imagination and speed—emotional, artistic, cool football played by real craftsmen on teams willing—contra everything the sport was about 28 long years ago— to risk for their reward.
Can't wait for Qatar.
Contributors
Matthew Celentano
TAGS
WELL, IT DEPENDS ON WHAT YOU MEAN BY "FREE."
Enter your best email for full access to the site.