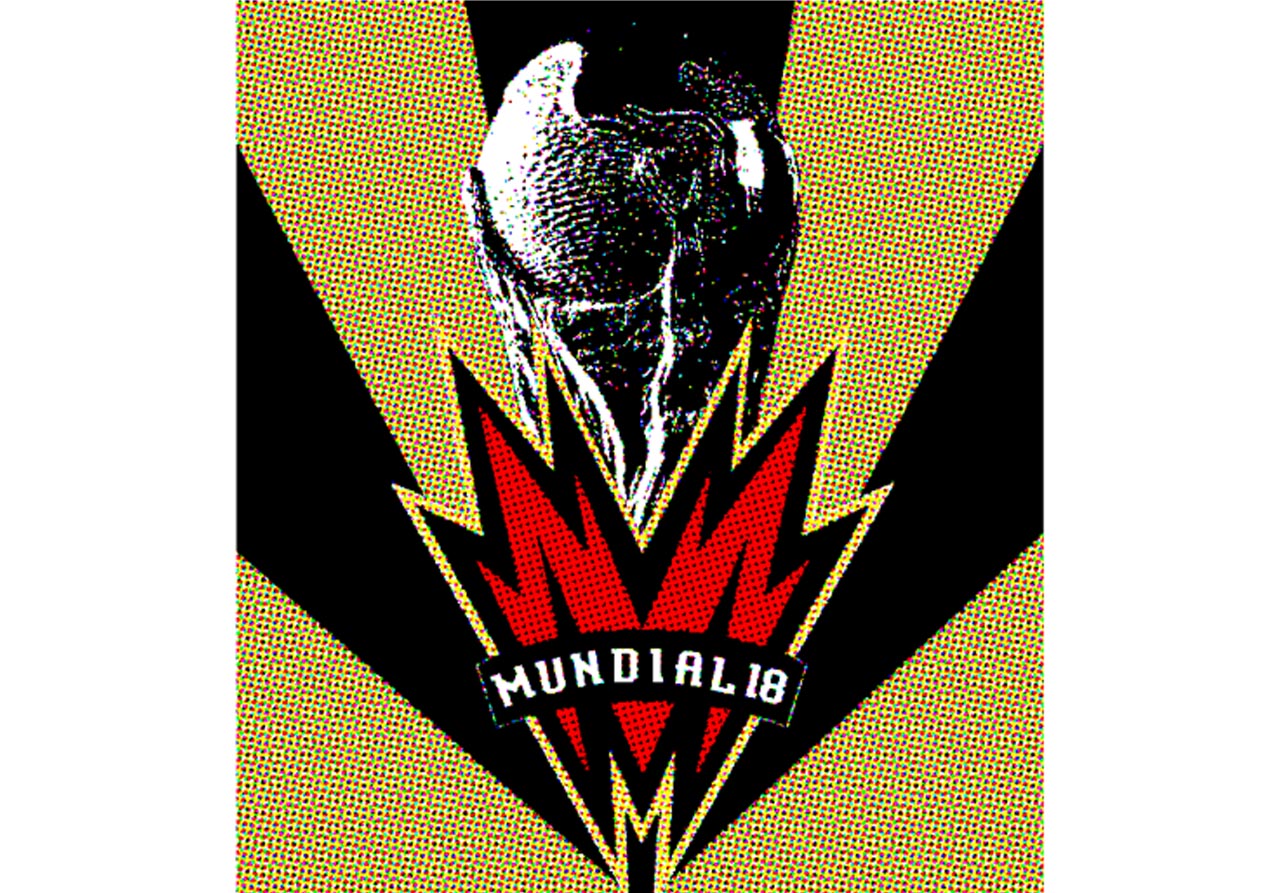 Day 15
During the World Cup, Howler will feature a different writer each day sharing thoughts on the day's action. Today, Parker Cleveland can't help noticing that the World Cup resembles a league near and dear to each of our hearts.
A reporter once asked Bastian Schweinsteiger if he would help the Chicago Fire win the World Cup. He was laughed at, but actually it's a brilliant question. There's no other place in the world where a world-class player and champion who has won his sport's best competitions can yell at a teammate in practice who is so underpaid that he lives at home with his mom…other than MLS or the World Cup. There's also nowhere else that a nation's soccer deficiencies are better on display than in these two competitions.
As I've watched the World Cup, an uneasy thought has crept into my mind. Maybe it's the template jerseys or an ever-growing number of teams from far-flung places that are generally underrepresented in the sporting landscape. Perhaps it's the politicians that finance stadiums which aren't at all in their constituents' interests or maintain for a corporate spectacle at the expense of education, health care, and other public goods. What's this I see? The best and worst players in the world lined up on the same roster? Roman Torres? Announcers yelling about set pieces? Am I really watching the World—or MLS?
IS THE WORLD CUP ACTUALLY MLS?
How many teams are in MLS now? 23—the inverse of 32, the same number of teams in the World Cup. And like the World Cup, MLS will eventually have 48 teams in it once Lokomotiv Chattanooga and West Albany Albion join the league. It's just a matter of time.
Like MLS, international soccer is often … bad. There's supposed to be parity—in MLS it's created by the existence of a salary cap and other roster rules that limit how much enjoyment teams can provide fans of the league. With the World Cup, the rigorous qualification process narrows the field to teams that should all be able to compete against one another. As Francisco Calvo of Costa Rica and Minnesota United can tell you, it doesn't really work that way.
In terms of the players, there's also a parallel between the talent and depth available to the squads in the competitions. Where else is there the potential to see Zlatan Ibrahimovic play alongside a player called Daniel Steres or someone like Gylfi Sigurdsson playing with Birkir Bjarnason? MLS and the World Cup are the only two places you'll find this kind of quality.
Like MLS, the World Cup also doesn't have promotion and relegation. Rather it relies on a kind of playoff system to determine the champion. In each the playoffs enable teams that are more strategic than good to advance. Who could forget the thrilling way the 2006 World Cup was won by Italy in penalties or how the seventh-place Colorado Rapids won the 2010 MLS Cup?
How else could you explain Japan advanced while being more concerned about not getting yellow cards while Senegal's beautiful soccer goes home? Or what about England and Belgium playing in a match where the stakes are: Loser gets to play on the easier side of the bracket? The World Cup is MLS, it really is.
Parker Cleveland has a day job and is a freelancer and writer with the SB Nation blogs Dirty South Soccer and Stars and Stripes FC living in Pennsatucky. He's even been on the radio in San Diego of all places to talk about the World Cup. He has two very good dogs and thinks ICE should be abolished. When he isn't doing nonsense like this, he's on twitter giving garbage takes about things he doesn't understand @phcleveland3.
Contributors
Matthew Celentano
TAGS
WELL, IT DEPENDS ON WHAT YOU MEAN BY "FREE."
Enter your best email for full access to the site.