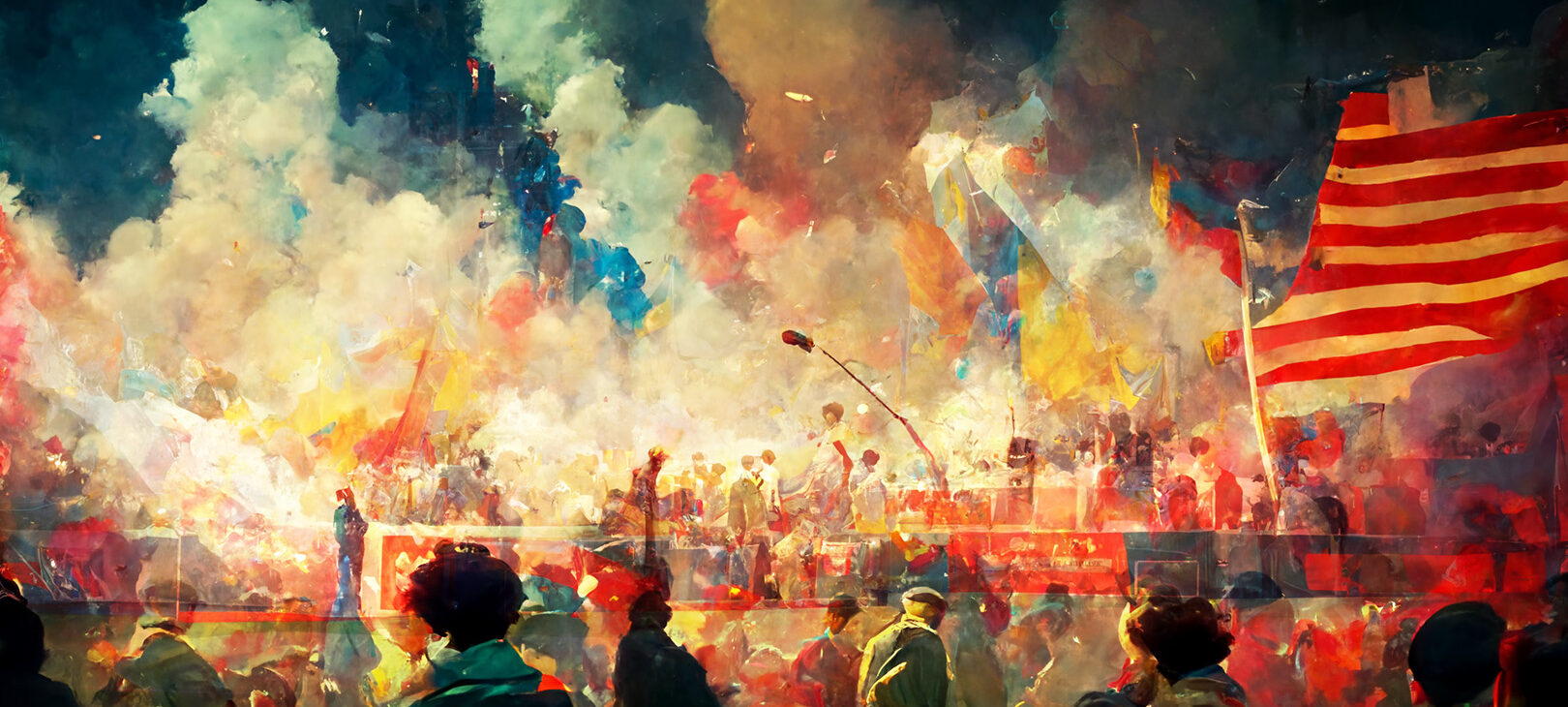 The Howler XI: The 11 Games that Made American Soccer
July 29, 2022
The Howler XI is an ongoing feature highlighting the 11 best/most important/most beautiful/most whatever within the annals of American soccer history.
For its debut, we go right at it: The XI games you'll need to tell the story of soccer in this country. No, there's no particular order; no, you won't agree; and yes, there's an Honorable Mention.
---
USWNT 0, China 0 (5-4, penalties), 1999 Women's World Cup Final
I was in Idaho for a wedding, but somehow my new wife and I managed to sneak away from the crowd for the final of an event that had grown over its month into something even more special than we'd had any reason to hope for. The 1999 Women's World Cup had become a certifiable phenomenon—a Live-Aid, a Hands Across America (look it up), a papal visit. (In fact, a papal visit was the only event in Giants Stadium's history to outdraw the crowd of 78,000 that converged upon the Americans' first game there.)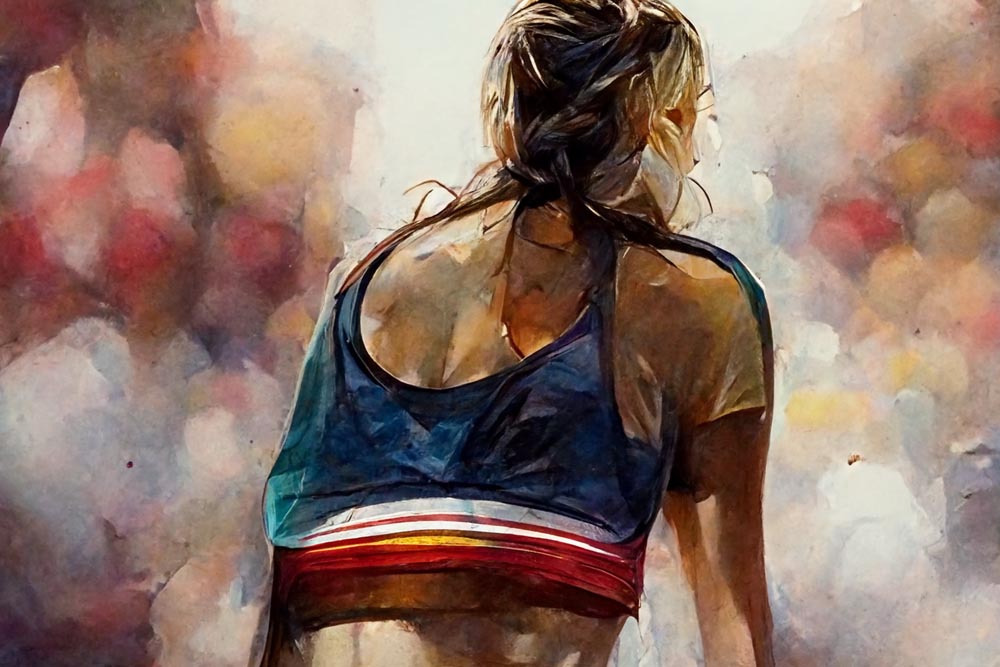 Anyway, we found a bar, and by some miracle it was showing the game. (Finding any soccer on a television in public back then was an accomplishment.) Few gave it much thought in the first half, but as the tension built, the bar—full by now—turned its attention to the game out of a combination of patriotism and—well, this was a good game. A really good game. Then, extra time, and we could have lost—maybe should have. By now, of course, no one could turn away, and by the time Brandi Chastain put that penalty away and gave us the most iconic images in US soccer history, the place was out of its mind. People cried. About soccer. In Idaho. It really was about the best goddamn thing I've ever seen. Soccer would never be the same here. But you do have to wonder: If the biggest game in American history had finished 0-0 and we'd lost on penalties…could we have ever recovered?
---
Welcome to America.
Sorry About The Pitch.
New York Cosmos 2, Dallas Tornado 2, NASL Exhibition, 1975
Pele arrived in America mid-summer and (by his own estimation) out of shape, so the Cosmos hustled up a mid-season friendly against the Dallas Tornado as more of a televised party than a soccer game. Pele had planned on playing only a half, claiming that his 34-year-old semi-retired bones could manage no more—but the Cosmos were down 2-0 at the break and the stadium was full and the TV audience was huge and the great man did have a sense of theater. So he led the comeback (and scored the goal) that salvaged a 2-2 draw, an achievement made all the more remarkable if one believes the characterization of his new teammates in the next day's Daily News as "overawed"—Pele's presence "only magnified their shortcomings." The shortcomings of the occasion were everywhere: Downing Stadium and its lumpy, spray painted-green pitch was no way to treat royalty, and CBS was running an insurance commercial when Pele assisted on the Cosmos' first goal. In 1975, the entire league was dangerously close to not having its shit together—10 of its 17 teams averaged under 5,500 fans a game that summer. But Pele changed all that—or at least some of it.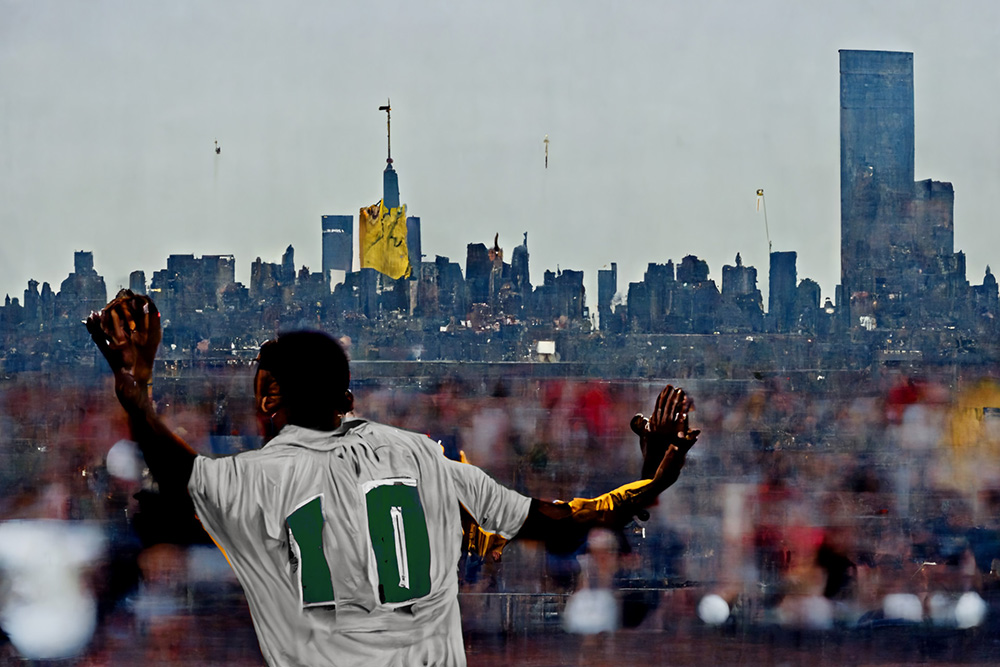 The next season Rodney Marsh, George Best and Bobby Moore came over. 58,000 came to the Kingdome to see Pele play the Sounders…in pre-season. Despite a few teams still drawing mostly friends and family, the average attendance for the entire league in 1976 finally hit five digits—the first time that had happened in American professional soccer history. The Cosmos even made the playoffs. It was the start of something pretty magical, even if that magic didn't quite last as long as we thought it might. But those next few years—they were pretty fun.
---
Jeonju, South Korea / June 17, 2002
Columbus, Ohio / September 3, 2005
Glendale, Arizona / February 7, 2007
Columbus, Ohio / February 11, 2009
Columbus, Ohio / September 10, 2013
San Antonio, Texas / April 15, 2015
Cincinnati, Ohio / November 12, 2021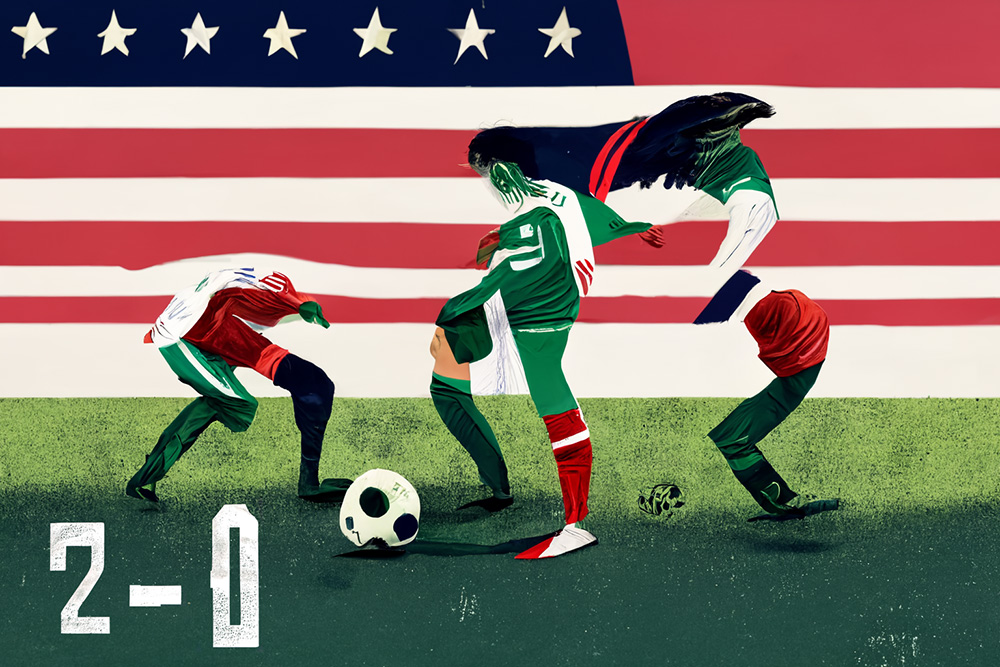 ---
Proof That We're Obviously Better at This Game.
United States 1, England 0, 1950 World Cup Group 2
The players came home to no fanfare. The semi-pro ASL continued making little to no impact on American sports culture. The upset, if that's a big enough word, didn't even get them out of their group. Goalscorer Joe Gaetjens played only those three group games in his US career and scored only that one goal. The Americans went forty years before appearing in another World Cup. This one isn't about influence or impact: This game just belongs on the list for the raw fact of its stupendous accomplishment. The team was a part-time band of players who made their livings away from the game—they were men who delivered the mail, washed dishes, worked in mills; Frank Borghi, goalkeeper, had been a catcher in the Cardinals organization.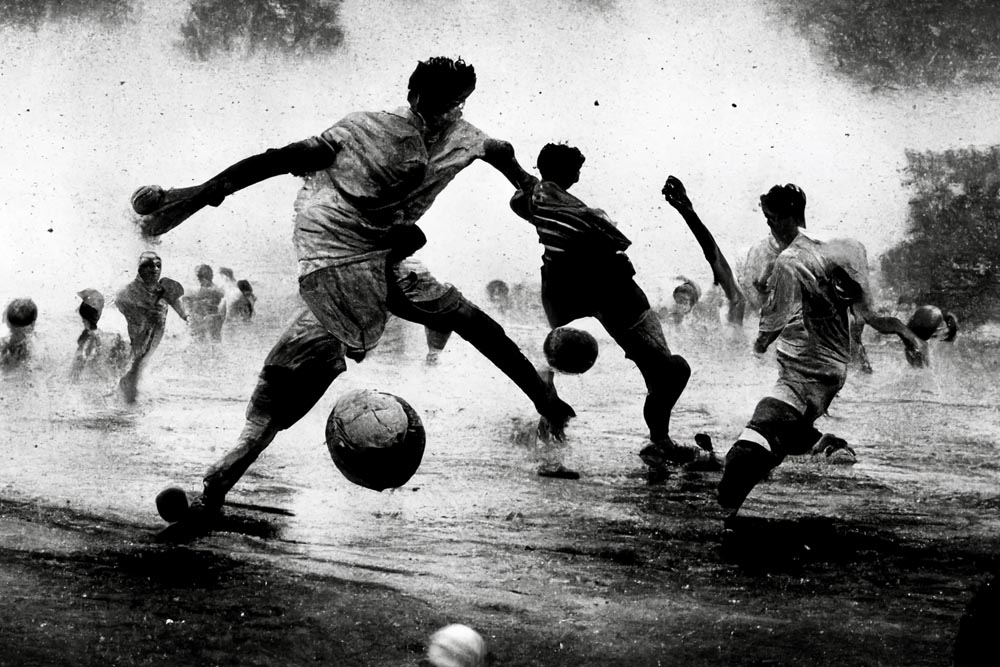 They had lost a warm-up match 5-0 to Besiktas of Turkey. The U.S. had only qualified by finishing second in a group with Mexico and Cuba, and Mexico had beaten the U.S. 6-0 and 6-2. Famously, the papers in England thought the scoreline was a typo—England, who thought they might just go ahead and win the World Cup, must have won 10-1. It stands more as a historical footnote than as a landmark—for the players who did it, an outrageous achievement against every conceivable expectation. For the country, however, a missed opportunity.
---

But…Why Didn't They Come Back?
Cosmos 8, Ft. Lauderdale Strikers 3 / 1977 NASL Playoffs
In the days following David Bowie's death, a little graphic floated around reminding us how fortunate we are that in the sweep of human history, circumstances had conspired to place each of us on the planet at the same time as David Bowie. It was worded better than that. We're similarly fortunate soccer fans in 2022: The country is finally dotted with beautiful soccer-specific stadiums; wealthy people see our game as worthy of investment; we have multiple domestic leagues worthy of our time. And yet it still boggles the mind that for a few short years in the late '70s, a massive characterless NFL stadium in a New Jersey scrubland regularly hosted crowds in excess of 50,000 and up to nearly 80,000—sometimes for regular-season games. One year, the Minnesota Kicks—in an erector-set of a baseball/football stadium—averaged 32,000.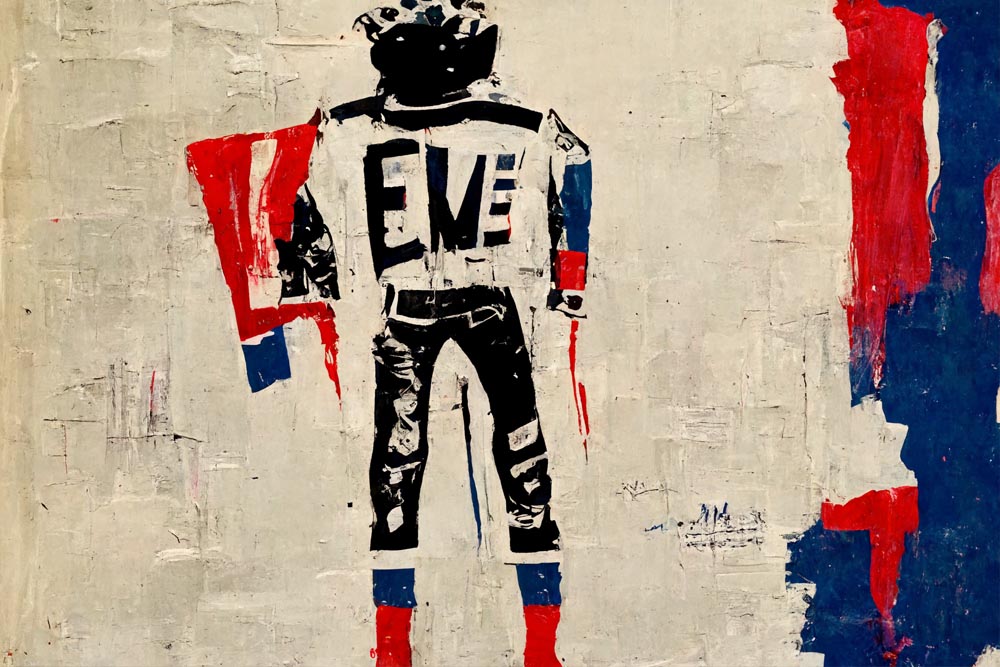 Plenty of teams averaged over 20,000. Of course, in the '70s, 30,000 people gathered at the Snake River Canyon in Idaho (Idaho, again!) to watch Evel Knievel try and fly over the river in a "Skycycle." So it was a different time. Maybe people just needed something to do. Still, when the Cosmos drew 77,691 to Giants Stadium for a '77 playoff game, the news reverberated across the soccer landscape (as much as it could). There's a famous picture of the scoreboard thanking the massive crowd that lived in Kick magazines for years as proof that Soccer was, indeed, the Sport of the Future. When you lived way out in the hinterlands and were the kind of kid who'd stay inside on a summer Saturday afternoon to watch the Detroit Express and the Chicago Sting, it was validation of a kind. That kid hadn't discovered Bowie yet, but he thought it was cool that Americans might love soccer more than they loved Evel Knievel.
---
North Carolina 9, Duke 1, 1992 NCAA Women's Soccer Championship
On October 19, 1994, Duke beat the UNC women's team 3-2, stopping their unbeaten streak at 101 games. 101. Come on. 10 years unbeaten. It was North Carolina's second loss in 206 games. At one point North Carolina had won 9 national championships in a row, and the Duke loss left them with an all-time home record of 139-1-2. Because most of this dominance was pre-Internet and almost none of the games were on TV, the streak took on a near-mythical status.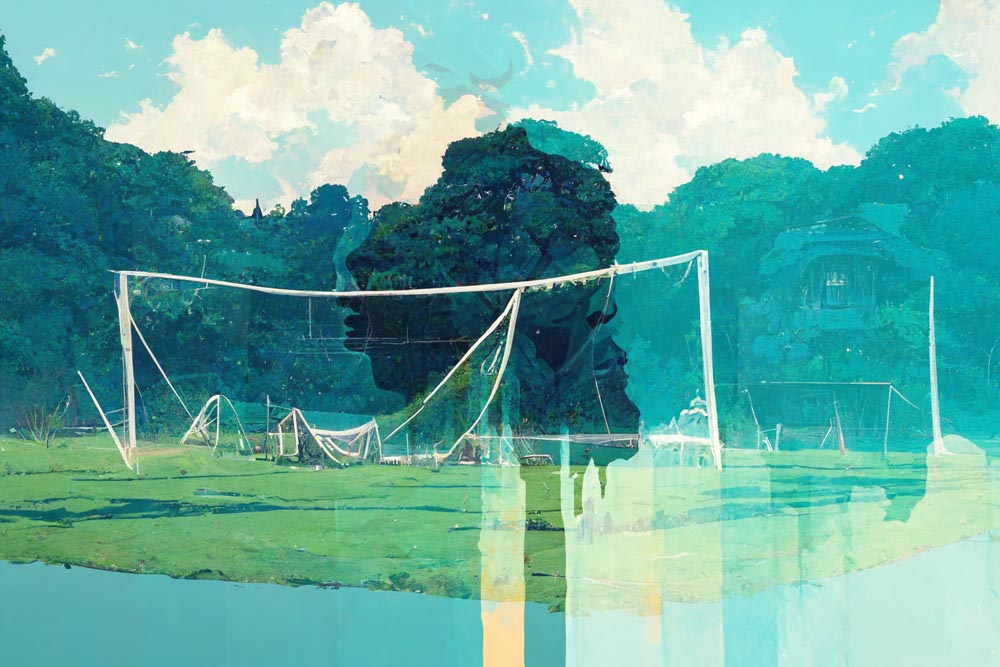 How could they be that good? I saw them in Portland sometime in the early '90s—it was like a Globetrotters game; people came just to behold. They were showing us what it could be like when Americans were the best soccer players on the planet, destined to win a World Cup hardly anyone knew even existed. So…do we highlight the first or last game of the streak? The last win? A championship in its midst? We choose the scariest win of them all—their 9-1 demolition of archival Duke in the 1992 NCAA championship game. There must have been programs who thought they had a shot at a title until they saw that score. Must have scared them to death.
---
USMNT 1, Algeria 0, 2010 World Cup Group C
I sat on my living room couch to watch it—all I specifically remember is that I wasn't at all optimistic. We'd tied England in the first game, and that sounds good now, but it wasn't a great game. Then we came back to tie Slovenia after falling behind by two goals. Landon Donovan and Michael Bradley had saved us during a desperate second half that seemed to feature a late Maurice Edu winner—disallowed for reasons still unknown. So we'd put in one good half out of four and gotten burned by a mystery call; as USA-Algeria went scoreless into injury time, it all just had that sinking feeling of US World Cup disappointment—but wait…what's this?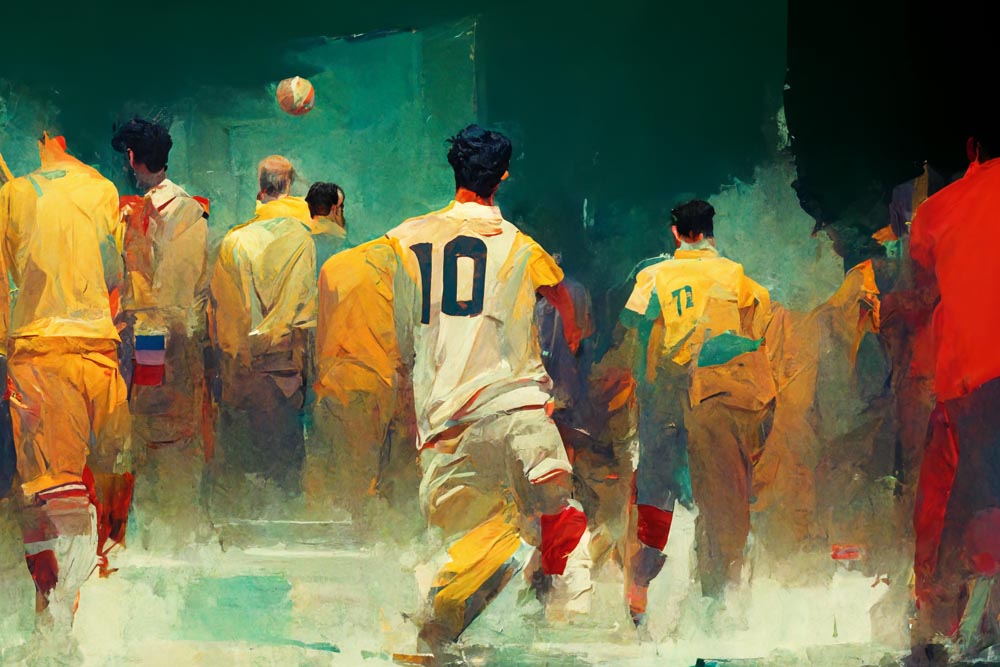 Howard hurls to Donovan in space, he covers about thirty-five years before laying it off, and—a cross, a shot, a save, and—maybe…yes…YES!!! I lost it. Utterly lost my mind. Yelled and screamed. Teared up. Ian Darke's iconic commentary: "Go, go, USA!" will live on in history (I didn't hear a word of it), and the Greek men painting our house came in to see what was wrong…and stay to watch 17 replays. (Re-watch it. It's so good.) Then we lost the next game, which hurt—but not that much.
---
We'll Overlook the Uniforms for Now.
San Jose Clash 1, DC United 0, 1996 MLS Regular Season
MLS, Game I. It felt so good. We had a league back—a real league, an NASL-but-better we'd been desperate for since 1984. It was sunny and colorful and bright—the stadium dolled up with those big nasty '90s graphics just to make sure the purists didn't get carried away.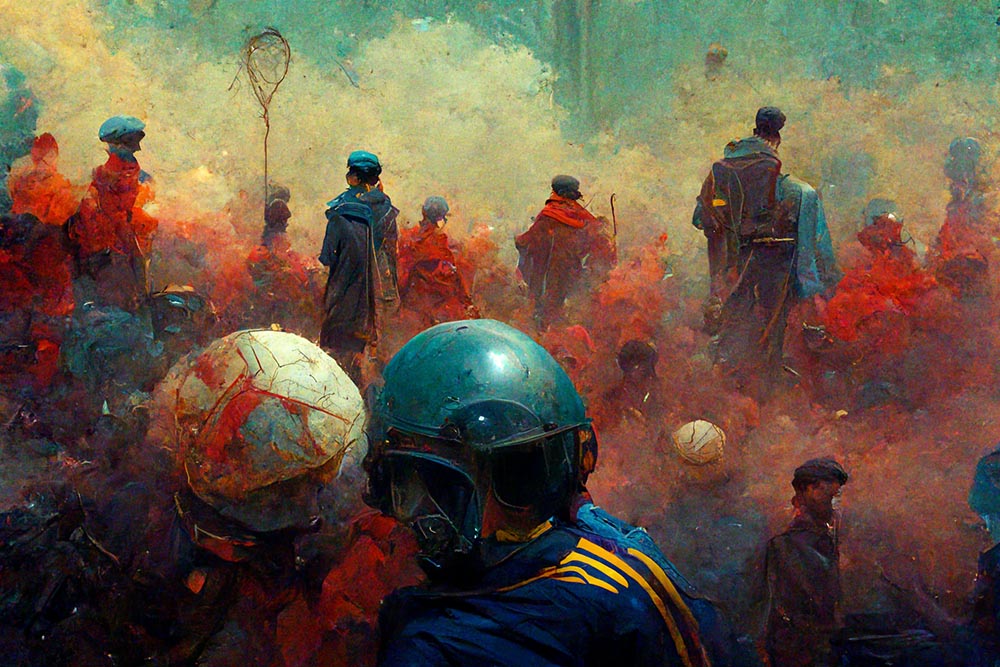 The match itself looked like what it was: two brand-new teams working out the kinks on a narrow field in a party atmosphere while Eric Wynalda ran his ass off trying to make sure the first game of the rest of our lives didn't satisfy the cynics by ending nil-nil and going to a shootout. Which he did, bless him, dribbling in from the left wing in the waning minutes (and the scoreboard clock running down, not up) with his teal-tinged San Jose Clash shirt hanging out and a league on the line, and, well, the goal really is brilliant.
---

A Prayer For Paul Caligiuri.
USMNT 1, Trinidad & Tobago 0, 1989 CONCACAF Championship / 1990 World Cup Qualifying
It has an almost literary quality—Paul Caligiuri is Owen Meany, the American game's child of destiny, raised and trained for a single moment of soccer salvation. There were more likely goalscorers on the pitch that day—Bruce Murray, Peter Vermes, Tab Ramos. Caligiuri wasn't a regular starter, and he was in the lineup for mostly defensive purposes, and he wasn't even left-footed.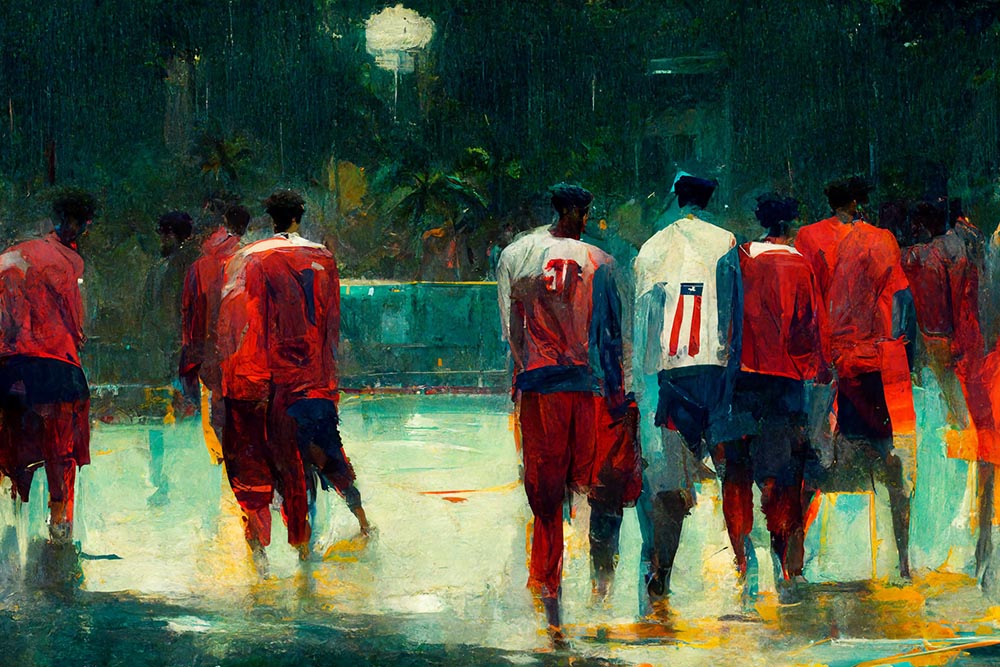 But in the 30th minute, he was close enough to think about it, and the ball was on his left foot, and he must have been thinking, My whole life…it's built up to this one moment, and if I don't score now, we won't score, and if we don't score, we'll miss out on the World Cup, just like every year since 1950, and, well…—or, more likely, he just hit it as well as he could—it was much more than a prayer—and goddammit he hit it as well as anyone could. Anyone.
---
No visiting superstar. No weird stunts. No dollar beers.
Seattle Reign 1, Portland Thorns 0, First NWSL Sellout (2015)
A clue that you've been on the American soccer journey a little too long is that there were always three numbers you look at: One team's score, the other team's score, and how many people showed up. Used to be, if the last number seemed a little high, you wondered if maybe there was a concert afterward or fireworks or if tickets were free.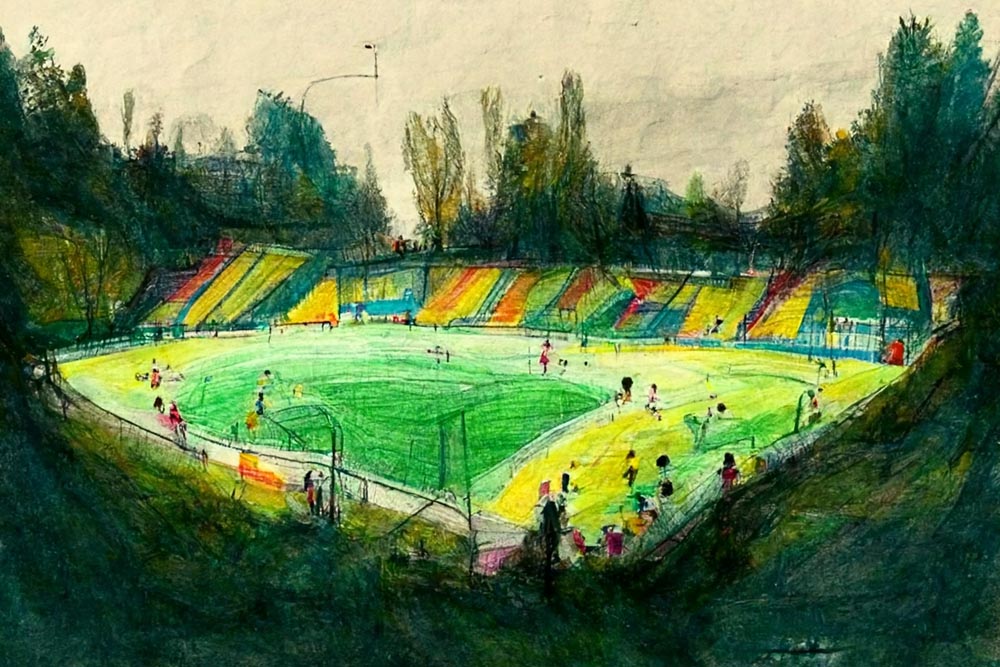 This game? Just a plain-old sellout—a record crowd in a newly expanded stadium, NBA-level attendance on an NWSL afternoon, like-minded people worried about the home team's late-season form, regular folks assembled to see a regular-season game. Did it change everything? No, it did not. But women's soccer needed this league to work, and selling out a regular season game because a city really just wanted its team to win a big game over a hated rival was one way to say it was going to make it. Sometimes a midweek packed house means everybody wins, regardless of the score.
---
Just Because You're Paranoid Doesn't Mean They're Not Out To Get You.
USWNT 5, Japan 2, 2015 Women's World Cup Final
This was the one that finally shut people up. For a team that wins World Cups and Gold Medals with almost monotonous regularity—the losses at any stage of a tournament are still more surprising than victories in finals—the USWNT sure does get picked at. Are they too athletic? Getting tactically passed by? Is this or that generation not everything they should be? Blah blah blah. The articles and essays—just wondering—could be written by crafty bots or stealthy AI by now.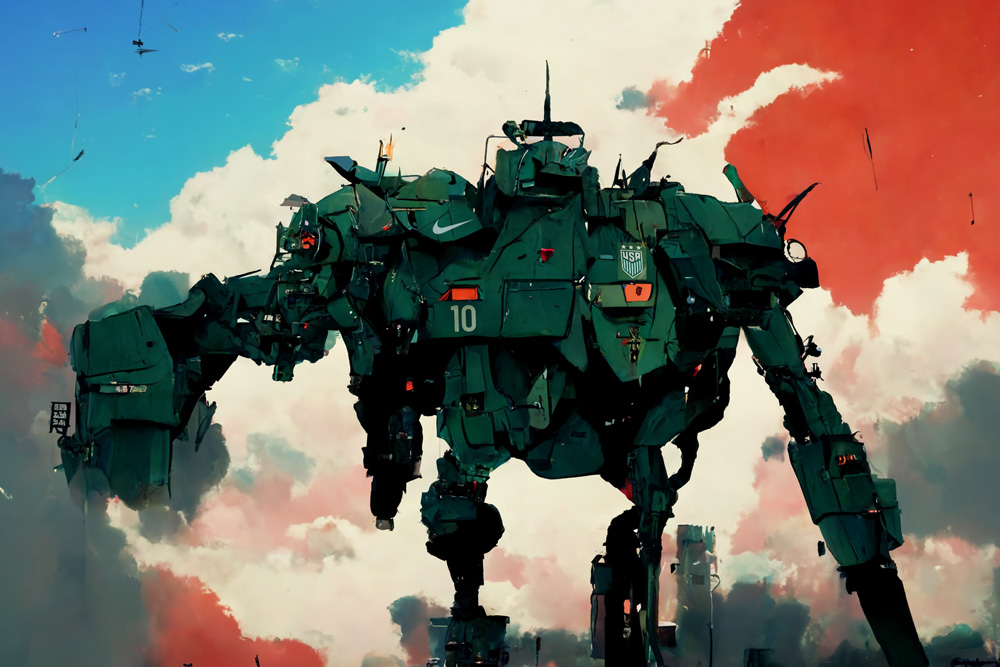 Rolling into the 2015 Women's World Cup, however, it was fair to point out that the US hadn't won that tournament since '99. Yes, there had been three Olympic golds in the meantime (only those), and the US had never finished lower than third at the World Cup—but it did feel like time for new heroes. Other countries were obviously catching up—but this US team seemed to take the questions personally. The smackdown they applied to their Japanese opponents in the Final had a refreshing STFU quality to it, and it reminded the world that anything this team doesn't win—for now—is a fluke. Not the other way around.
---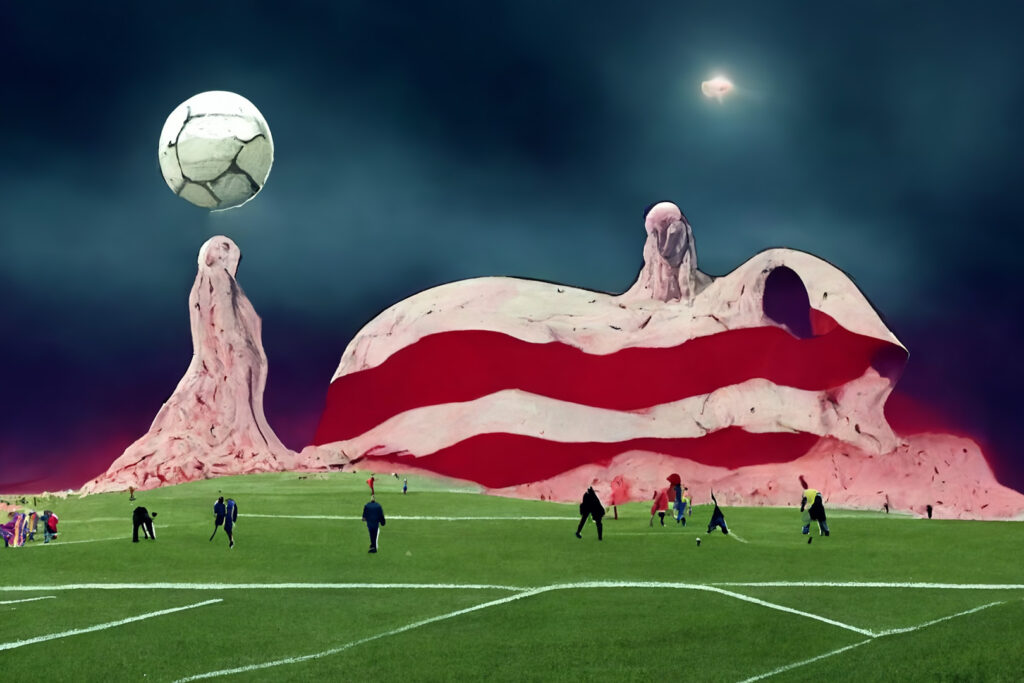 New York Cosmos 2, Seattle Sounders 1, 1977 NASL Soccer Bowl
Pele's last competitive match and only NASL title. Nearly made the XI. Maybe should have.
Howard 2, Saint Louis 1, 4OT, 1974 NCAA Championship
One of the great revenge stories in American soccer history. Howard took it out on Saint Louis, but they were really taking the trophy from the NCAA, and when those bastards lose, everybody wins.
Seattle Sounders 2, San Jose Earthquakes 1, 2011 MLS Regular Season
This was the one—when the Sounders, who had been drawing in the high 30,000s for their entire Major League Soccer existence, finally took the lid off and sold 64,140 tickets to CenturyLink Field, proving that they actually did have themselves a soccer-specific stadium and that the MLS of high-school football stadiums and minor-league ballparks wasn't good enough.
Dallas Sidekicks 4, Tacoma Stars 3, 1987 MISL Championship Series, Game 7
You've got to explain the '80s somehow. That the biggest crowd of the year (probably of a few years…21,728 in the Tacoma Dome) had gathered to watch 6v6, well, we took what we could get in those days, and we liked it.
US 3, Paraguay 0, 1930 World Cup, Group 3
This game propelled us to our only men's World Cup semifinal—I don't know what it means that making the World Cup semi-finals doesn't make our top XI, but it might mean something.
Denim Shirt, 1994 World Cup
Lets Discuss the Merits of this List
---
Contributors
Dennie Wendt
Dennie is a Howler staff writer and the author of Hooper's Revolution, a novel of soccer, the '70s and America.
Aaron James
Creative Sponsor
Howler doesn't have millionaire owners, just a determination to tell stories in and around the game we love that no one else would tell. Our sponsors make that possible by providing support for the writers, artists, photographers and contributors who are the heart and soul of what we do. Please support our sponsors.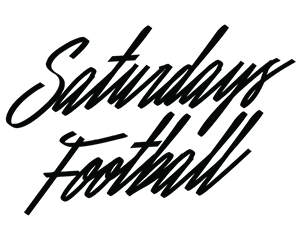 This article is presented by Saturdays Football. Football / Soccer goods that any true supporter will appreciate. Always play free. Explore and shop at saturdaysfootball.com
TAGS
WELL, IT DEPENDS ON WHAT YOU MEAN BY "FREE."
Enter your best email for full access to the site.