The commentator's monologue was entertaining, but does it serve as anything more?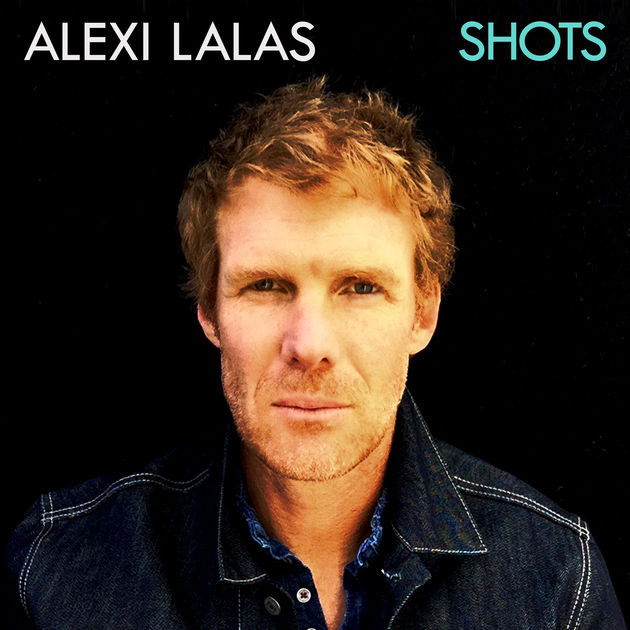 With the fury of a thousand curmudgeons, Alexi Lalas dug into the US men's team on live television during halftime of an MLS broadcast Sunday night.
The former national team defender's self-aware, and somewhat theatrical, critique of the US that concluded with the words "Now get off my lawn" gave a stern finger wagging to the team's "supposed leaders" (though he happened to leave out US Soccer's ultimate leader, USSF president Sunil Gulati).
With Lalas staring down the camera, the rant was reminiscent of the types of call-outs you'd see performed on WWE Raw. It was surely intended to stir up controversy and rile anonymous eggs on the Twittersphere. Not so surprisingly, the now video-oriented Fox Sports website didn't miss a chance to recycle the clip on their own television broadcast for Content™.
Hey #USMNT, @AlexiLalas has a message for you. pic.twitter.com/xzXfOywU22

— FOX Soccer (@FOXSoccer) September 11, 2017
Few people in US sports media, however, have a larger platform to talk soccer than Lalas. So what he says ultimately has to be taken as meaningful, whether right or wrong.
Though a bit dramatic, there's hard to find much in this all-encompassing lambasting that isn't fair. In starting out by taking on each of the veteran leaders one-by-one, Lalas is spot on that guys like Tim Howard, Clint Dempsey, and Michael Bradley have failed to make consistent differences for the US in World Cup qualifying play with just two games left.
For his part, Howard gave up a very blockable goal against Costa Rica last week on the first of two Marco Ureña goals in the 2-0 Tico win. The aging keeper did a poor job of minimizing free space and allowed Costa Rica to gain the early momentum in its first qualifier win on US soil in 32 years.
Though Dempsey and Bradley have combined to score six goals, scored in the course of just three games, the long-time national teamers were rendered invisible against Costa Rica and Honduras.
Jozy Altidore has been even worse and Lalas, if anything, is understated in saying his play is "still not good enough."
Maybe most notably, Lalas made a dig at 18-year-old phenom Christian Pulisic, who is already the most important piece of Bruce Arena's selection.
"To all the guys that I didn't mention, it's because you don't even warrant a mention. That includes you too, Wonder Boy," Lalas said while obviously alluding to Pulisic.
After ripping into Arena, Lalas then concluded with the soccer version of an older generation's oft-regurgitated axiom that all younger generations must be entitled and ungrateful.
"What are you guys going to do?" Lalas asked. "Are you going to continue to be a bunch of soft, under-performing, tattooed millionaires? You are a soccer generation that has been given everything. You are a soccer generation who is on the verge of squandering everything. So, now it's time to pay it back. Make us believe again. You don't owe it to yourselves, you owe it to us."
All Lalas is missing here is a strongly accentuated "dagnabbit" and he would have nailed the old man on a rocking chair impersonation.
Lalas isn't far off, though, when implying this is a privileged US team. They do play in CONCACAF, after all, where there is an incredibly lenient standard in qualifying for the World Cup. In comparison, at least one very good South American team will not going to qualify for Russia due to the ultra-tight table in CONMEBOL.
Arena and the US have some pressing strategic issues going forward, namely what lineups to tweak on a suspect backline. It's also strange that leadership has to be called into question for such a veteran group, but Lalas rather correctly pinpointed on an overall lack of accountability.
Of course getting just one point towards qualifying in the combined matches against Costa Rica and Honduras was a shock, but barring much more shocking results against Panama and Trinidad & Tobago, the US will be playing in the 2018 World Cup.
No matter what happens, Lalas' now viral rant can be retroactively painted as a fire lit under the US or a warning that should have been heeded sooner. Ultimately, if the US is to make it to Russia, it needs an internal wake up call to truly improve.
---
Follow Michael on Twitter @mkrumholtz.
Contributors
Michael Krumholtz
TAGS
WELL, IT DEPENDS ON WHAT YOU MEAN BY "FREE."
Enter your best email for full access to the site.