A naked display of heartlessness from the Chelsea bully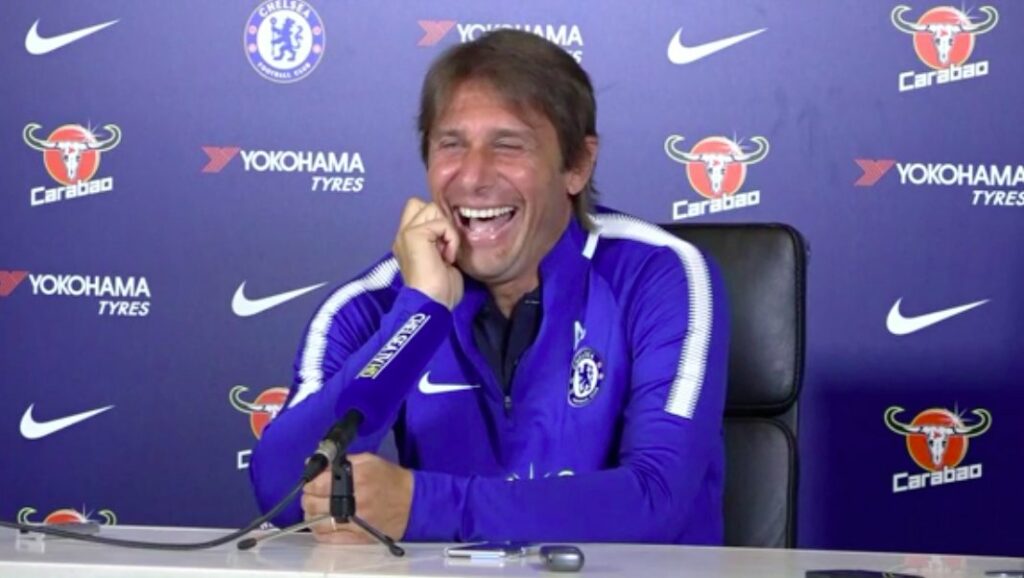 After angling for a move away from Chelsea over roughly two and a half of his three successful years with the club, Diego Costa has spent the last few weeks summoning journalists to his hometown in Brazil to tell them his tale of woe, so that they can inform the world of the 137% true mistreatment he has suffered.
Chelsea have treated him "like a criminal," he told the Daily Mail. And they won't sell him back to Atletico Madrid—the only club he's willing to go to—for a cut-rate price they can afford, he told ESPN. In other words, Chelsea won't sell him for less than he's worth to a club that's currently serving a transfer ban after deciding his prodigious goal output was no longer worth his troublemaking both on and off the pitch. Oh, the humanity!
When confronted with Costa's accusations, Chelsea manager Antonio Conte, whom Costa accuses of casting him off via text message as if he was canceling a Tinder date, laughed like Charles Manson and repeated the words "It's great."
Poor Diego Costa. All he wants to do is whatever he wants. How dare Chelsea treat him with the same disregard with which he treats everyone. How can Conte be cold enough to openly laugh at Costa's exaggerated claims and impossible desires? What an absolute monster. Surely no one has ever suffered as much as Diego Costa is suffering right now.
Hopefully the United Nations steps in to help him end this horrific nightmare of his own creation soon.
---
Follow Brooks on Twitter @BrooksDT.
Contributors
Howler
TAGS
WELL, IT DEPENDS ON WHAT YOU MEAN BY "FREE."
Enter your best email for full access to the site.