Home
Dirty Tackle
Barcelona's thank-you letter to Neymar after Paulinho's winner against Getafe
Barcelona's thank-you letter to Neymar after Paulinho's winner against Getafe
September 17, 2017
A brief note to a former player who has done so much to facilitate Barca's current success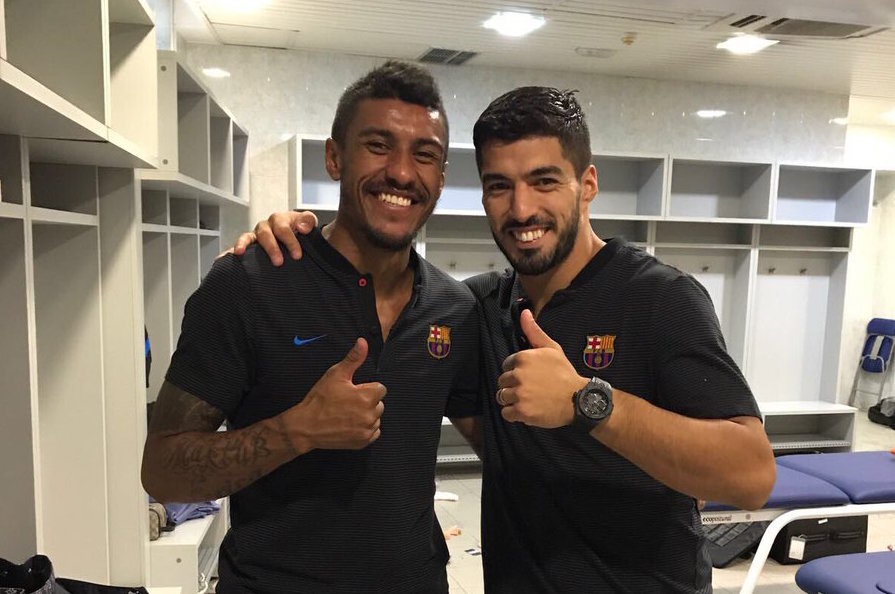 Dear Neymar,
How are you? Tired of being trapped in Kylian Mbappe's shadow yet? He's seven years younger than you and he's already so very good. Amazing. Once Leo and Cristiano step aside, he will surely be winning Ballon d'Or awards for many years to come—and long after you retire. Anyway, we are doing GREAT!
While you've been beating up on farmers in a second-rate league, we're top of the table in La Liga with a perfect record. In fact, Paulinho scored an 84th-minute winner against Getafe in our last match. If it wasn't for you leaving and giving us all that money to trigger your buyout clause, we might not have bought him. For that, we really must say thank you.
Though he might not have your ability to perform useless tricks in front of the cameras, he's helping us top the league and stay well clear of Real Madrid—something we couldn't do with you holding us back last season. Also, his father isn't an orgy-obsessed greed monster, which is very refreshing.
In addition to expressing our gratitude, we would also like to congratulate you on beating Celtic 5-0 in the Champions League. We didn't realize preseason friendlies could count for points in that competition. Meanwhile, we beat Juventus, the club that eliminated us from the competition last season (again, when we were still burdened with you in the squad), 3-0—an even wider margin than when we beat them in the 2015 final. And without you around to distract him, Leo finally scored against Gianluigi Buffon. Twice!
So to recap, life is great without you (and especially your dad), it must suck to now be second fiddle to an amazingly talented player who is so much younger than you, and we're also super happy that Liverpool stopped us from giving them €130 million that they could have used to buy some actual defenders for Coutinho, a player we clearly don't need. Just like you.
Again, thank you so much for leaving. When the day comes, we will be sure to invite you to Paulinho's testimonial (full disclosure: we're only inviting you in the hopes that you bring Mbappe with you).
Paulinholy yours,
FC Barcelona
P.S. Good luck with your struggles ordering orange juice in France. Perhaps you'll master it before leaving Paris, too.
---
Follow Brooks on Twitter @BrooksDT. 
WELL, IT DEPENDS ON WHAT YOU MEAN BY "FREE."
Enter your best email for full access to the site.