By John Briggs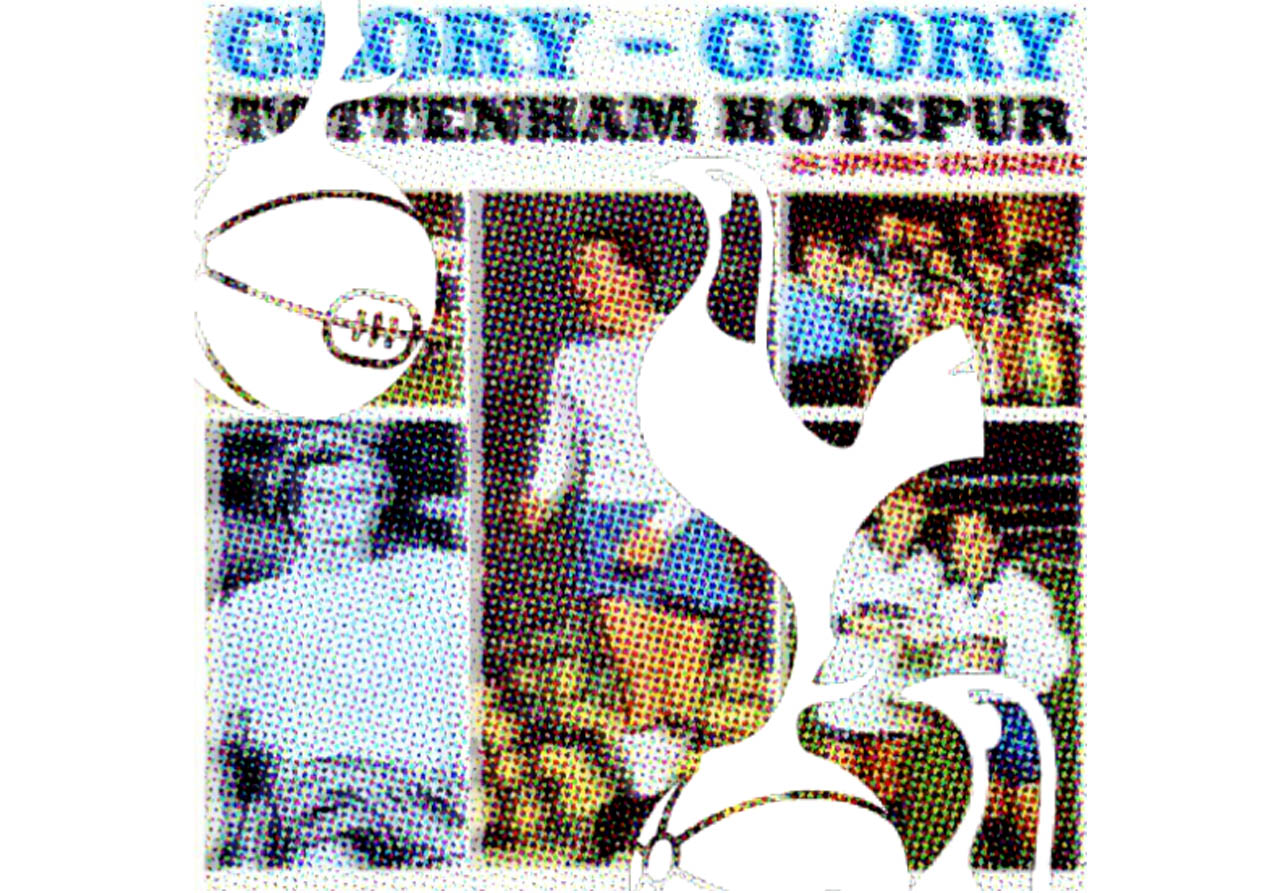 For my third year of college, I thought it would be great to study in Europe for two quarters. Winter quarter in London and Spring quarter in Germany. So, on January 3, 1982, I arrived at Heathrow and took the train to my host family—who lived a few blocks off the Tottenham High Road. The father was English; his wife was French. Their two small children were cute. We had a wonderful dinner my first night there, and after the washing up was done, my host father announced to his wife, "I'm taking the boy down to the local, to meet the lads and have a pint." We got our coats on and walked out the front door.
Once outside, my host father locked the front door, and then turned to me with a serious look on his face. And this he spoke: "I only have two rules for ya lad. First, if you are going to be out after the pubs close, you must call the Missus and I so we don't worry. Second, and most importantly, the only football club you can support when you live under my roof is Tottenham Hotspur." That was it. I was a "Spurs" supporter. We walked in silence to the pub.
During my time in London, I went to several Spurs games at White Hart Lane. The Spurs players I remember in particular were Ossie Ardiles and Glenn Hoddle. Spurs repeated as FA Cup champions in 1982 and reached the semi-final of the European Cup Winners Cup before losing to Barcelona. I didn't get to see a North London Derby at White Hart Lane, but I saw plenty others, and they were plenty memorable. Spurs ended up fourth in the First Division, which was a big improvement from recent years past.
Supporting Tottenham since 1982 has been a decidedly mixed bag. On the plus side, they have lifted one trophy, the FA Cup during the 1991/92 season. They have never been relegated from the Premier League. On the negative side, they were last champions of England 56 years ago. In one of my favorite movies, "In Bruge," Colin Farrell and Brendan Gleeson discuss my favorite football team's fortunes. In the scene, Farrell as Ray and Gleeson as Ken are in an art gallery in Bruges contemplating a surreal Bosch painting
Ken: It's Judgment Day, you know?
Ray: No. What's that then?
Ken: Well, it's, you know, the final day on Earth, when mankind will be judged for the crimes they've committed and that.
Ray: Oh. And see who gets into heaven and who gets into hell and all that.
Ken: Yeah. And what's the other place?
Ray: Purgatory.
Ken: Purgatory…what's that?
Ray: Purgatory's kind of like the in-betweeny one. You weren't really shit, but you were''t all that great either. Like Tottenham. Do you believe in all that stuff, Ken?
Ken: About Tottenham?
Any Spurs supporter can relate, take my word for it.
Over the last 35 years, I wish I had witnessed the lads holding more silverware over their heads than they have. Nonetheless, Tottenham Hotspur Football Club has provided me with many wonderful memories. Any of Dimitar Berbatov's 46 goals for Spurs. Any wins over the Gooners. Any of Sol Campbell, Ledley King or Les Ferdinand's crunching tackles. And one specific performance by a young Welshman on an amazing evening at the San Siro going on eight years ago. And given the likes of Kane, Dele, Dier, Ericksen, Son and Lloris, I am confident that a host of other great Spurs memories are in the offing.
Last month for my birthday, Jackie purchased tickets for us to watch Spurs take on Barca at the Rose Bowl. We traveled to LA equipped with four Tottenham jerseys so that Jackie and I, along with her son Derrick and Derrick's girlfriend Dale, would be properly attired. Almost 70,000 fans packed the Rose Bowl for the game; I would guess that 65,000 were wearing Messi jerseys. As I sat and watched my lads cover themselves with glory on the pitch, I was so glad that my English host had delivered his ultimatum in front of his house more than 35 years ago. Despite the ups and downs I have experienced during my life supporting the lads, I wouldn't have it any other way.
John Briggs lives in Seattle and when not watching Spurs, enjoys hiking, reading and attempting to play with his team Boyos FC. He is the author of the forthcoming book, "Simply America," which urges Americans to support other Americans by purchasing the products they make.
Contributors
Matthew Celentano
TAGS
WELL, IT DEPENDS ON WHAT YOU MEAN BY "FREE."
Enter your best email for full access to the site.