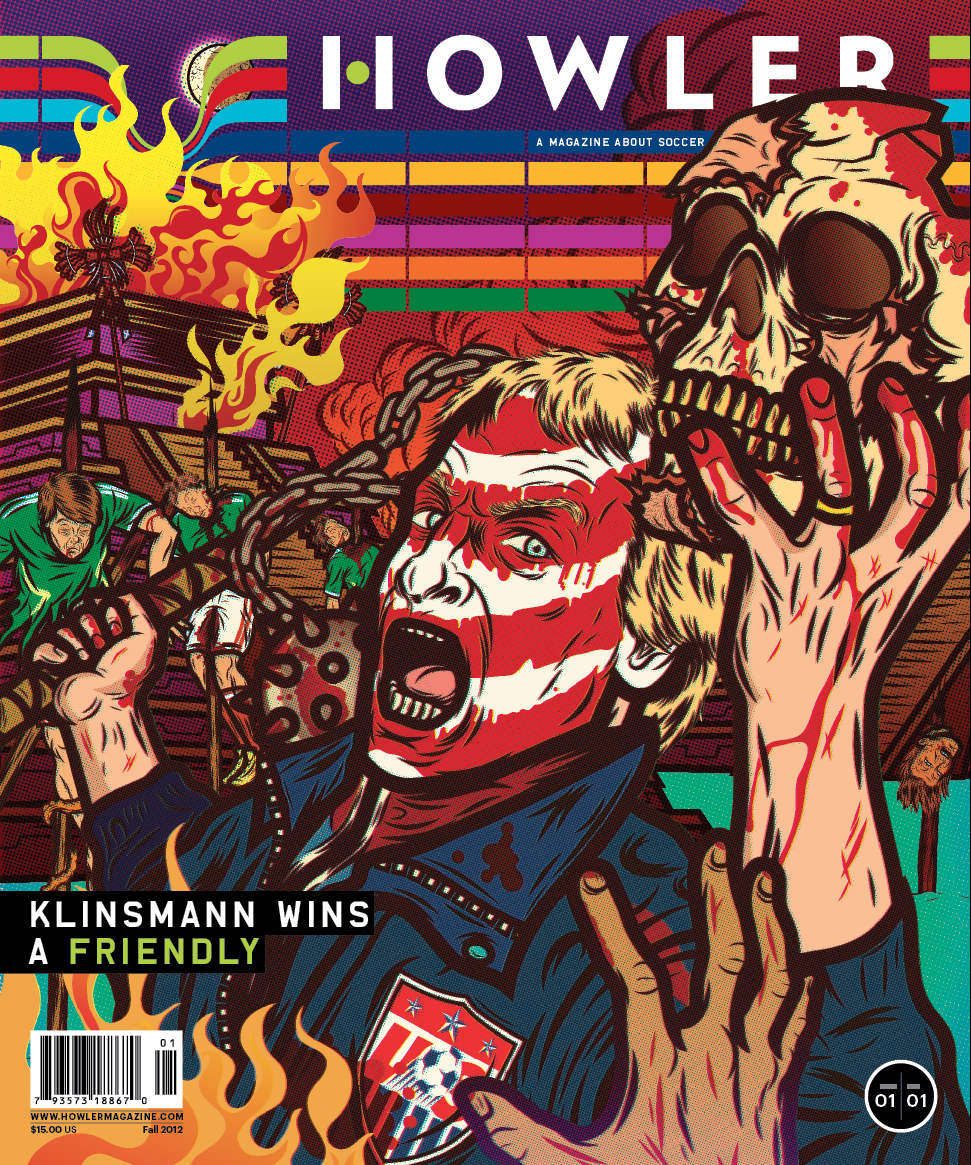 As we were pulling together the first issue of Howler, something historic happened: On August 15, the U.S. men's national team won for the first time ever in Mexico, after 75 years of trying. Yes, it was a friendly. And yes, neither team was playing at full strength. But we all got really excited anyway, reacting as though it was our biggest win since the Miracle on Grass.
The win, and the reaction to it, gave us an idea: What if we commissioned one of our favorite artists, Diego Patiño, to represent the victory as experienced by U.S. fans? Diego came back with this, a delightfully over-the-top illustration of the mild-mannered Klinsmann running riot in Mexico. It's a comment on just how far (and how quickly) our imaginations and our love for a team can carry us, and what a potent brew that can be — something we were reminded of again after this past week's loss, and then triumphant win, versus Jamaica, and the roller-coaster of emotions that accompanied them both.
You can order Howler here.
Contributors
Howler
TAGS
WELL, IT DEPENDS ON WHAT YOU MEAN BY "FREE."
Enter your best email for full access to the site.