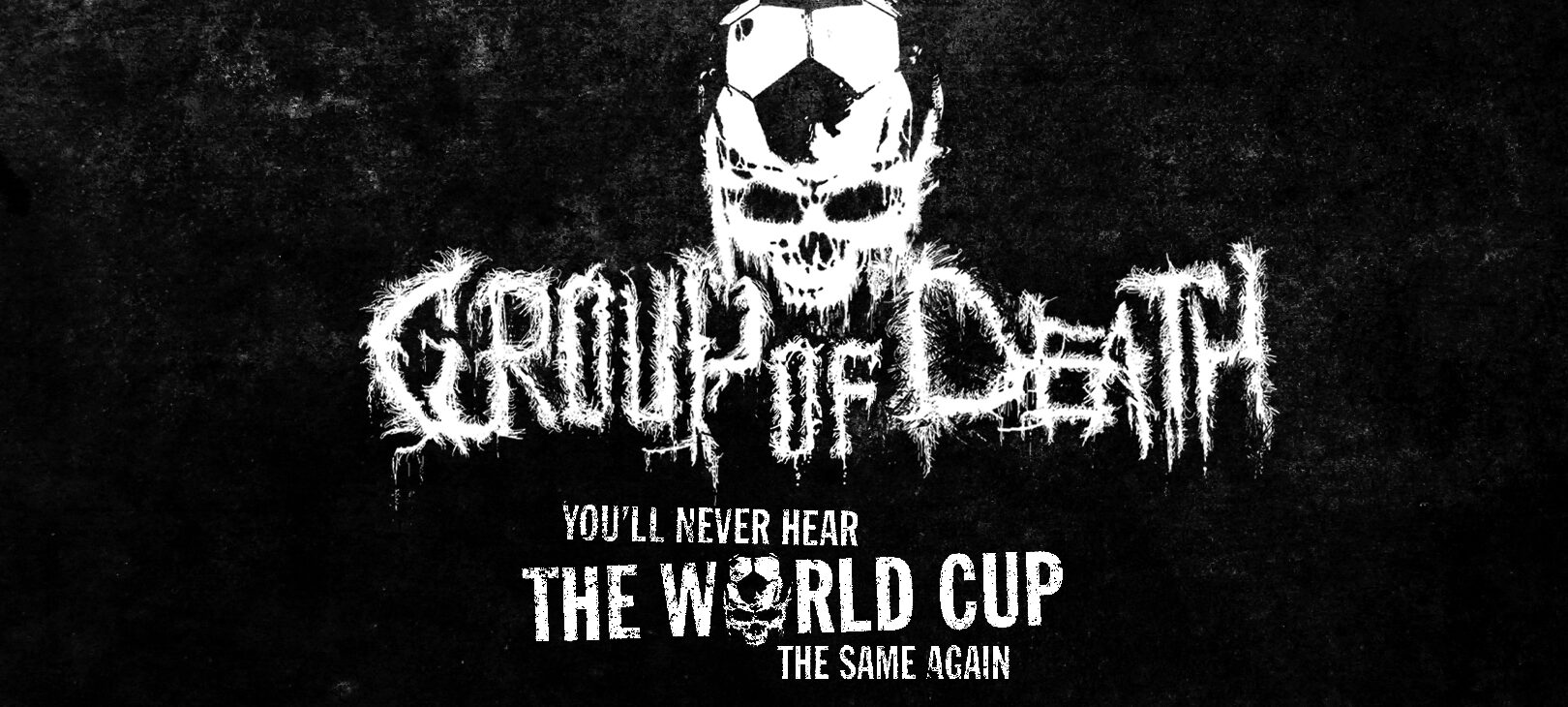 Group of Death
December 2, 2022
The group stage is over, and once again: The Group of Death delivers. One last aggressive, attack-minded track. A heartfelt but slightly malicious goodbye to the teams who came up short when it really mattered.
We've said it before, and we'll say it again: A World Cup without a "Grupo de la Muerte" just isn't right. Yes, some of these groups are looking pretty deadly, but nothing in the grand tradition of Brazil, England, Czechoslovakia, and Romania in 1970 or the insane second-round group from 1982: Argentina, Italy and Brazil.
Where a FIFA version is four deadly teams, Howler's is four deadly tracks. Track 3, launched today, addresses the manner is which the tournament reached its destination, and the manner in which its destinations were built. For such a Beautiful Game—not a beautiful story. You've read about it elsewhere, but you've never heard it like this.
"THE CUP IS NOT COMING HOME"
The Group of Death's second track cranks up the volume in anticipation for Matchday 2: USA-England. "The Cup is not Coming Home" is an epic tribute to a one-sided rivalry and a typically brash American declaration of loud and proud confidence. A draw against Wales was the perfect preparation to our inevitable dismantling of England's hopes.
Face-melting metal anthems (provided by San Diego-based metal band Beekeeper).
Where FIFA fails, Howler delivers. They didn't give us a Group of Death, so we made one. "Black World Cup Winter" is the first of four face-melting metal anthems (provided by San Diego-based metal band Beekeeper). It's our way of saying if we have to watch it, at least we're going to scream about it.
Critically, this is a fundraiser for Soccer Without Borders' All Girls Program. All merchandise proceeds go to the organization.
---
Buy "Group of Death" merch and Support Soccer Without Borders
Donate Directly to Soccer Without Borders All-Girls Programs

———–
Brand: Howler
Agency: Howler Studio
Band: Beekeeper (Ally Levine, Adam "Wally" Wollach, Dylan Marks)
Editor-in-Chief: Dennie Wendt
Creative Director / CMO (Chief Metal Officer): Erich Pfeifer
Executive Producer / Creative Director: Aaron James
Executive Producer / Music Supervision: Dennis Culp / Singing Serpent
Director: Chad Kelco
Editor: Zach Jones / Lucky Day
Assistant Editor: Phillip McGuigan / Lucky Day
Music Producer / Engineer / Mixer: Alex Jacobelli / Singing Serpent
VFX: Parliament
Color Studio: Royal Muster
Colorist: Calvin Bellas
Executive Producer: Thatcher Peterson
Producer: Christina de Guzman
Color Assistant: Zack Wilpon
Chief Propagandist: Doug Zanger / Howler
Howler Social Media: Adam Susman
Contributors
Howler
TAGS