Crazy, tragic, forgotten, or otherwise, soccer's most maligned figure is also its most interesting
by Benjamin Healy | illustrations by Haisam Hussein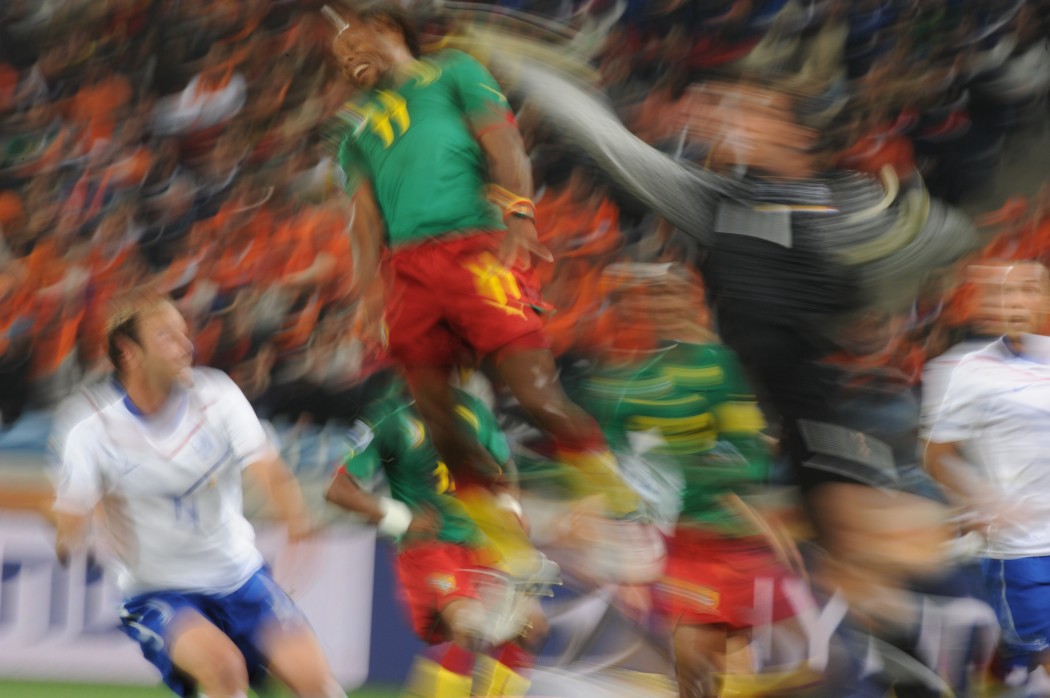 We all know it: goalkeepers are different. And good thing, too. They prompt a special affection or loathing from fans, and even their nicknames — a solid indicator of devotion — carry a yearning that other players struggle to match. The Iron Curtain (Rinat Dasaev), the Always-Standing Little Hercules (Aldo Olivieri), the Elastic Wonder (Ángel Bossio) the Ballet Dancer with the Hands of Steel (Vladimir Beara). Even at their most obscure or unimaginative — the Cat of Prague (Frantisek Planicka), the Cat of the Maracanã (Antoni Ramallets), the Black Panther (Lev Yashin), the Black Spider (Lev Yashin), the Black Octopus (Lev Yashin) — these alter egos suggest a mythical quality not easily dismissed.
Our fascination with the position — and the oddballs and iconoclasts it attracts — has spawned a small library of books, ranging from how-to manuals, histories, and manifestos to novels and memoirs. A survey of the literature takes us deep into the soul of the game and reveals the onlookers as much as it does the keepers themselves.

1. As Footballer
In the beginning, everyone was a keeper.
The first rules drawn up by the English Football Association (FA) in 1863 allowed all players to make a "fair catch" anywhere on the field, so long as they immediately scratched a divot in the grass and took a free kick.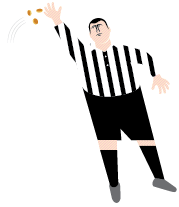 By 1871, the right to handle the ball was restricted to a "goalkeeper," who was free to catch, punch, and throw wherever he went. By 1887, goalies were allowed to use their hands only in their own defensive half, and by 1912, that privilege was confined to the penalty area.
Isolated from their teammates like a new subspecies on a remote island, goalkeepers began to evolve. In 1953, the Hungarian Gyula Grosics astounded the Wembley crowd by volleying a clearance from the edge of his box, showing that an adventurous keeper could become an extra defender. Two decades later at Ajax, Rinus Michels pushed things even further: His defenders kept a high offside line to deny the opponent space in midfield, leaving a yawning gap in front of their goalkeeper, Heinz Stuy. Opposing players would attack the gap, forcing Stuy to move forward and deal with long, lobbed passes or provide an outlet for his harried defenders.
After an especially defensive World Cup in 1990, the back-pass law was revised so that a goalkeeper couldn't pick up a ball kicked by one of his teammates. More than ever, the keeper needed to be able to play with his feet. After the rule change emerged Edwin van der Sar, a skilled keeper who rose to meet the unique needs of a new era. At the 1996 European Championship, Van der Sar fed Dennis Bergkamp for a crucial late goal with an astonishing field-length pass that flowed directly out of a blunted attack. Van der Sar proved that keepers could play the field, too.

2. As Archetype
Is it overkill to seek insight into the true nature of goalkeeping in the collective unconscious? That's where Jonathan Wilson starts in The Outsider, his excellent new history of the goalkeeper:
"If football represents an elaborate fertility rite in which the gods were served by forcing the ball into or against the sanctified landmark — by scoring a goal — then logically the role of goalkeeper… was an aberration; he was the man whose job was to stop the rite being fulfilled, to prevent the symbolic sun completing its journey. If the knowledge of the primal rite lies deep in the psyche of the game, then the goalkeeper is a symbolic prophylactic, the destroyer of harvests, the bringer of famine."
Wilson is especially good at balancing facts, analysis, and tactical insights about what goalkeeping has meant through time and around the world while keeping the romance of the position front and center — and his book will make anyone see the craft with fresh eyes.
Francis Hodgson's Only the Goalkeeper to Beat preceded The Outsider by about 15 years and offers a contrast to Wilson's overall reasonableness and sense of proportion. Hodgson, an amateur goalkeeper, is an irascible, Lorax-like figure, fiercely protecting keepers of all kinds from the uncomprehending newspaper hacks and pop anthropologists. He objects even to the play-calling cliché that gives his book its title — "'He's got only the goalkeeper to beat!' Just ask yourself: Only? What's with this only?" — and chalks up the apparent mystique of goalkeeping to simple chauvinism: "Goalkeeping remains a mystery more through the prejudices of football-watchers than through any intrinsic quality."

3. As National Identity
In his autobiography, the great English goalkeeper Peter Shilton wrote with characteristic modesty, "Some countries are known for producing quality things, Switzerland its watches, Italy its cars. British football was always renowned for the general quality of its goalkeepers." Wilson tweaks Shilton, pointing out that the English aren't alone:
"Actually, most major football nations seem to think they have a unique tradition of goalkeeping and it would be perhaps truer to say that England consistently produced good goalkeepers of the sort it admired" — stiffupper-lip types unafraid to get stuck in, without any of the flouncing or flapping you get from those Continentals. Meanwhile, Wilson writes, Germany, Italy, Russia, and Spain also make special claims to being nations of great goalkeepers.
And before Americans get too excited about the one position in which they can hope to claim supremacy, Wilson cites an article by Giovanni Pacini, chairman of the National Soccer Coaches Association of America's technical committee, who suggests that the best American keepers have stood out overseas only because their careers have been long enough to allow them to unlearn all of the subpar coaching they received in the States.

4. As Victim
Wilson's book is littered with stories of goalkeepers who drank themselves to death (Arthur Wharton), died in a plane crash (Frank Swift), got stabbed with a broken bottle (Robert Mensah), became paralyzed for no apparent reason (Toni Turek), or took a hit on the head and were bundled into a pauper's grave (Jaguaré). The Englishman Gordon Banks lost sight in his right eye in a car accident before going on to win NASL Goalkeeper of the Year. Bert Trautmann played the last 16 minutes of the 1956 FA Cup final with a broken neck. William "Fatty" Foulke, who maintained a playing weight north of 300 pounds around the turn of the 20th century and would succumb to cirrhosis of the liver at 42, hit bottom on the beach in Blackpool, where he charged tourists a penny apiece for the chance to score a penalty against him.
Hodgson, as always, is blunt: "Goalkeepers are part of a defense, but the word is the wrong one. In reality they are attacked."

5. As Accident
There's plenty of received wisdom and practical coaching about how to play in goal, yet a sense of flukiness, of sheer calamity, is never far away. Edwin van der Sar, Gordon Banks, and Gianluigi Buffon all ended up in goal almost against their will, filling in for an injured teammate or following father's orders. Peter Schmeichel started out in handball. Pat Jennings played Gaelic football. Banks hefted sacks around in a coal yard. Ali Al-Habsi was a part-time foreman at an airport in Oman, and Bruce Grobbelaar was a tracker for the Rhodesian army during the Zimbabwean civil war.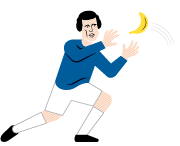 For those who succeed as keepers, their old day jobs serve as quaint footnotes to illustrious careers. For Lars Leese, the central figure of Ronald Reng's The Keeper of Dreams, goalkeeping was just another job. Leese played eight Premier League games for Barnsley during its brief stay in the topflight in 1997–98, having been signed on the pretext that he was Bayer Leverkusen's second-choice keeper. (He was in fact third-string, but he let his agent do the talking.) After taking over the starting spot through injury early in the season, Leese tasted glory by keeping a clean sheet against Liverpool in a victory at Anfield, but the good feelings weren't to last. After a badly timed bout of food poisoning, Leese had trouble regaining his spot on the team, and Barnsley's season meanwhile unraveled. The team was relegated, and by the next year Leese was back in Germany. His agent dropped him. Before long, Leese was more or less where he started, making up the numbers for Borussia Mönchengladbach's reserve team and selling office supplies, his share of lucky accidents having run its course.
When Leese first returned to Germany, he went on unemployment. As he filled out the forms for his government funds, he noticed that his goalkeeping skills fell under the category "artistic and other activities."

6. As Crazy Person
The specter of craziness is never far away from any keeper conversation, whether on the first page of Brian Glanville's young-adult novel Goalkeepers Are Different or in the title of the former Arsenal keeper Bob Wilson's warm meditation, You've Got to Be Crazy. But if goalkeeper craziness can be charted on a spectrum, no one beats David Icke at the far end. Icke, who played in goal for Coventry City in the early 1970s, embarked on subsequent careers as a BBC sports anchor and Green Party spokesman before finding his true calling as a conspiracy theorist. At various points, he has endorsed the notion that money doesn't exist; that key members of the Bush and English royal families are shape-shifting, bipedal lizards; and that he (Icke himself) is the Son of God. And rather than seeing these beliefs as a departure from his goalkeeping, Icke instead seems to regard them as a sort of logical extension of it. "My experience of goalkeepers and goalkeeping is that we think more than other players," he told Nick Hazlewood, the author of In the Way! Goalkeepers: A Breed Apart? "If you relate it to goalkeeping, anticipation was one of my abilities. The ability to start to move in a certain direction in an apparently no-hope situation, somehow intuitively you know where the ball is going to go.… This is how we got here, pure intuition."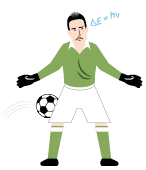 At the more appealing end of the spectrum, where crazy simply means colorful, Wilson assesses three ball-playing Latin American keepers collectively as "los locos." Whether it's the former Mexican international Jorge Campos designing his own eye-shredding neon uniforms and moonlighting as a striker (career goal total: 35); the Paraguayan keeper José Luis Chilavert banging in 62 from penalties and free kicks; or René Higuita famously losing the ball when miles out of his goal against Cameroon in the 1990 World Cup, or pulling off an unbelievable heels-over-head scorpion kick in a Colombia vs. England friendly, los locos display a far more grounded brand of intuition.
As you might have guessed, Hodgson sharply disputes the craziness trope, insisting that "it is not that goalkeepers are crazy, but that they are locked in a crazy relationship with the rest of the game." What some mistake for craziness, he writes, is instead a "seriousness … which other footballers only find in rare and desperate moments." But no matter how compelling and sensible Hodgson's reasoning might be, on this point at least Icke's words have their own unassailable logic: "When you are sane in an insane world you are always going to be dubbed crazy by those who have bought the insanity believing it to be 'normal.'"

7. As Tireless Craftsman
Harry Rennie, a Scot who kept goal for Greenock Morton in the 1890s, toughened up by throwing himself onto wooden boards for half an hour each day. John Burridge, a journeyman who played for 29 clubs in England and Scotland between the late 1960s and late 1990s, sharpened his reflexes by asking his wife to throw fruit at him when he wasn't looking. Gigi Buffon credits his agility in the goalmouth to the time he spent vacationing with his family — his sisters and cousins would tie his hands behind his back and force him to turn somersaults. "How many knocks on the head I took! But I like to think it was that way that I overcame the fear of throwing myself
 about, diving on the ground even when there isn't snow to soften the landing," he wrote in his autobiography. Ronald Reng describes the Argentinean keeper Germán Burgos's extreme training to overcome natural survival instinct. To keep from turning his head away from the ball, Reng writes, "the goalkeeping coach tied Burgos's hands behind his back and shot hard at him from close range; all Burgos had to do was parry the ball with his face, again and again. Sometimes his nose broke."
The methods were not always so brutal. Peter Shilton sought out a dance teacher to purge wasted movements from his technique, writing that the dancer "taught me to keep my feet light and close to the ground, moving them as if skating on ice." His goal was to become "like an object which can be seen shimmering through a heat haze."

8. As Prisoner of Fate
John Thomson signed for Celtic in 1927 despite his mother's premonition that he would one day be badly hurt playing in goal. All went well for several years, until he was kneed in the head while diving for a save during an Old Firm derby in 1931. He died that night of a fractured skull.
When Iker Casillas was growing up in the Basque region, a beggar who lived down the street told his mother that the boy would be a great goalkeeper. And so he has become, although not for Athletic Bilbao as the beggar had wished.

9. As Intellectual
Nabokov was a goalkeeper. So was John Paul II. "I quickly learned that the ball never came to you where you expected it," wrote Camus, also a goalkeeper. "This helped me in life, above all in the metropolis, where people are not wholly straightforward." Once, while playing professionally in Denmark years before he claimed his Nobel Prize in Physics, Niels Bohr let in an easy goal as he worked out a math problem.
Does this tell us anything about goalkeeping? Not really. Hodgson, who never won a Nobel, takes up the subject with some exasperation: "If somebody eminent in another field was once upona time a goalkeeper, that fact in itself is supposed to reveal something about them…. If a man can be shown to be an ex-goalkeeper, then we're automatically supposed to know all the rest."

10. As Scapegoat
Consider Moacir Barbosa. Named the best keeper at the 1950 World Cup, he's nevertheless remembered for the two goals he gave up in the final, which Brazil lost to Uruguay on home soil. Barbosa's biographer likened the footage of the second goal to the Zapruder film; the playwright Nelson Rodrigues compared the loss to Hiroshima. The press pinned the defeat on what it claimed was a lack of mental toughness by the team's black players — including Barbosa — and the national team didn't have another black goalkeeper until 1999.
No one felt the loss more acutely, or carried it longer, than Barbosa. In 1963, he hosted a barbecue at his home during which he reportedly burned the goalposts from the fateful day. But if fire was supposed to erase the stain, it didn't work — years later, while out shopping, he overheard a woman telling her son, "Look! There's the man who made all of Brazil cry."
In 1993, a BBC film crew accompanied Barbosa to a Brazilian national team training camp, where an assistant coach turned him away. "In Brazil, the maximum sentence is thirty years," said Barbosa, who died in poverty in 2000, "but my imprisonment has been for fifty."

11. As Literary Hero
There's a fictional goalkeeper for just about any taste. If vaudeville's your thing, there's Stiffy the Goalkeeper, an oafish music-hall ne'er-do-well cocreated in 1906 by Fred Karno, the Englishman said to have discovered the comic possibilities of a pie in the face. Socialist realists might enjoy Vratar, a Soviet musical comedy in which a boy proves so good at catching watermelons falling off a cart that he's signed up by a professional team, for which he scores a last-minute goal after a dominant performance between the sticks. Teens and tweens can open Glanville's Goalkeepers Are Different, in which the young Ronnie Blake rises rapidly from a working-class childhood to the FA Cup final with the fictional First Division team Borough and picks up, along the way, some dubious life lessons: "As for birds, you couldn't talk to them, they weren't interested in football, and the ones that were, were mostly tarts.
What makes the goalkeeper a compelling character is his unique combination of vulnerability and skill. We can all imagine the crushing responsibility, the isolation, the sense that things are irrevocably going wrong — but we're powerless to know what to do about them.
Fans of fables might turn to the Argentinean writer Osvaldo Soriano's short story "The Longest Penalty in the World," in which a tiny team called Estrella Polar is facing the high-powered Deportivo Belgrano on the last day of the season with the title on the line. Belgrano is awarded a controversial penalty in the dying seconds, sparking an hours-long riot that eventually gets the game called on account of darkness. It's agreed that the decisive penalty will be played out in a week, giving the opposing keeper seven long days to stew over which direction he should dive.
In a darker vein there's Joseph Bloch, the antihero of Peter Handke's novella The Goalie's Anxiety at the Penalty Kick. There's little actual soccer in the book, and as Bloch wanders through a bleak landscape, committing a murder and indifferently running from the law, his goalkeeping serves vaguely as a metaphor for being driven crazy by the unpredictability of life.
More affecting, though still horrifying, is Sérgio Sant'Anna's short story "No último minuto," in which a goalkeeper obsessively watches replays of a title-losing goal he conceded, first on one channel, then on another, then in slow motion. Against all reason, he indulges "that absurd feeling that everything can still turn out differently — that I'll be able to correct my error," but each time the outcome is the same.
Whether in tragedy or farce, what makes the goalkeeper a compelling character is his unique combination of vulnerability and skill. We can all imagine the crushing responsibility, the isolation, the sense that things are irrevocably going wrong — but we're powerless to know what to do about them.

12. As Afterthought
On Christmas 1937, Charlton Athletic was playing away at Chelsea. Sometime around the 60th minute, the fog that had been gathering throughout the game finally became impenetrable and the match was abandoned. Twenty-one players and forty thousand fans quickly took their leave. Somehow, though, word didn't make it back to Charlton's goalkeeper, Sam Bartram, who later recalled the scene in his autobiography, By Himself:
"The boys must be giving the Pensioners quite the hammer," I thought smugly, as I stamped my feet for warmth…. Time passed, and I made several advances towards the edge of the penalty area, peering through the murk which was getting thicker every minute. Still I could see nothing. The Chelsea defence was clearly being run off its feet.
After a long time a figure loomed out of the curtain of fog in front of me. It was a policeman, and he gaped at me incredulously. "What on earth are you doing here?" he gasped. "The game was stopped a quarter of an hour ago. The field's completely empty." The story is too good to check — surely he must have heard the groans from the crowd, or heard them shuffling away, or something — but it speaks eloquently to a larger truth.

13. As Tragic Figure
For years, the German goalkeeper Robert Enke had been talking to his friend, the writer Ronald Reng, about collaborating on an autobiography. In 2009, Enke committed suicide by stepping in front of a train. A Life Too Short, the biography-cum-eulogy Reng published the next year, is one of the best books ever written about a goalkeeper. While coping beautifully with the agony of writing about a friend who has recently passed, Reng is especially good at conveying the energy of the game in unexpected ways:
"At one of those moments when a goalkeeper doesn't really know what he's doing, he'd jumped up and saved a firm header from six yards. He experienced such moments in ecstatic slow-motion, all of a sudden reaching a higher level of perception; everything looked pin-sharp — the colours of the shirts, the movements of the striker. Other people have such experiences only in traumatic situations, when they suddenly have to brake their car or when they fall off their bike. A goalkeeper can become addicted to these wonderfully terrifying moments in a match."
Enke worked his way up to the German national team, but his club teams — Borussia Mönchengladbach, Benfica, Barcelona, Fenerbahçe, and Hannover — were rarely able to equal his performances. Even Enke's personal triumphs, such as they were, proved no match for the demons he faced. Always melancholic growing up, he suffered a panic attack after arriving in Lisbon to join Benfica and tried to call off the transfer. In time, Enke found his feet in Lisbon and did well, so much so that Barcelona came calling in 2002. But what might have seemed the next chapter in an ever more glorious career turned out to be the beginning of the end.
Enke struggled to break into Barça's first team ahead of a young Victor Valdés, and when he finally got his chance, in a Copa del Rey away game against a tiny third-division team, he surrendered three goals in defeat. He played only three and a half games for Barça, and by the end of the season he was off to Istanbul, on loan to Fenerbahçe. But life in Turkey was no better. He gave up three goals in his first game and was pelted with coins, bottles, and lighters by his supporters before the 90 minutes were up. He decided to quit soccer during the game. Later, he told his agent that "everything was wrapped in fog."
Reng is wonderful at describing matches we know will end terribly for Enke, who lasted only 15 days in Istanbul and eventually returned to Germany, finding a place at Hannover. Enke was plagued by self-doubt and his inability to admit publicly to his depression. In 2006, his two-year-old daughter died from a heart defect, and a major depressive episode gripped him in the summer of 2009. He committed suicide that November. "A goalkeeper is trained all his life to give no sign of despair, disappointment or fear," Reng wrote. "That ability to always appear in control of things helped Robert to live on when depression took hold of him. And that gift became his fate when the illness led him to seek his own death: he concealed his intentions so well that no one could help him any longer."

14. As Endangered Species?
José Ángel Iribar, who won 49 caps for Spain in the 1960s and 1970s and later managed the unofficial Basque national team, told El País in 2006 that "the figure of the goalkeeper is the hardest hit in the evolution of football and, at the moment, that which has changed the most over the past twenty years." But Iribar saw this as evidence of weakness rather than strength: "I fear the worst, that they will eliminate the goalkeeper or make the goals bigger."
True to form, Hodgson advanced a similar worry when contemplating the position's evolution: "There is only one natural conclusion. Football with ten men and no goalkeeper is the spectre that looms in the fog." It's an interesting thought — but also absurd. Goalkeeping has given the game far too much, in terms of both reality and myth, ever to fade away. And even if, as Hodgson suspects, the millions of words devoted to goalkeepers are the result of a misunderstanding by the uninitiated, at least it's been a productive incomprehension. The lengthy (even if ultimately inconclusive) debates about what sets goalkeepers apart lead to a deeper engagement with the game. Imagine if all players were held to the same lofty moral and mythical standard simply by virtue of where they line up. Are holding midfielders different? Are right fullbacks? No one knows, because no one especially cares. Goalkeepers may get a raw deal every now and then, but there are worse things than being misunderstood.

Benjamin Healy is a former member of the editorial staff at The Atlantic. He has an M.F.A. in fiction and screenwriting from the Michener Center for Writers at the University of Texas.
Contributors
Howler
TAGS
WELL, IT DEPENDS ON WHAT YOU MEAN BY "FREE."
Enter your best email for full access to the site.