Modern dance's contribution to the goal celebration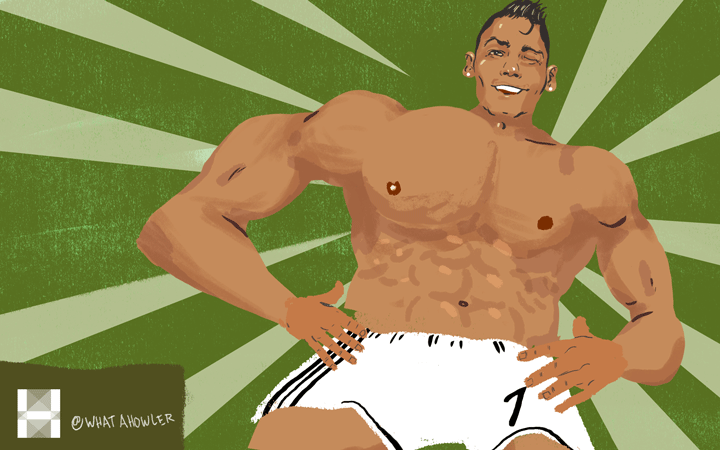 [A]t first I thought it might be an illusion. Maybe extremely ripped pectoral muscles move that way naturally? (Sadly, I have no personal experience in the matter.) But the slow-motion replay below seems to confirm that I had indeed seen Cristiano Ronaldo celebrating his goal in the Champions League final on Saturday by flexing his pecs in an alternating pattern as he ran toward the corner flag. So I called up Noah MacMillan, who made the fun Landon Donovan gif we released earlier this week, and asked if he wanted to spend an afternoon drawing Ronaldo's glistening, hairless chest. Of course he did.
As far as I can tell, this is not the first goal celebration to incorporate (or at least attempt) the early form of modern dance known as twerking, but Ronaldo is, as far as I know, the first player to do it with his nipples. Researching more fully may be a job for a Howler intern. But until we prove otherwise, please enjoy yet another historic Champions League moment.
Contributors
Howler
TAGS
WELL, IT DEPENDS ON WHAT YOU MEAN BY "FREE."
Enter your best email for full access to the site.