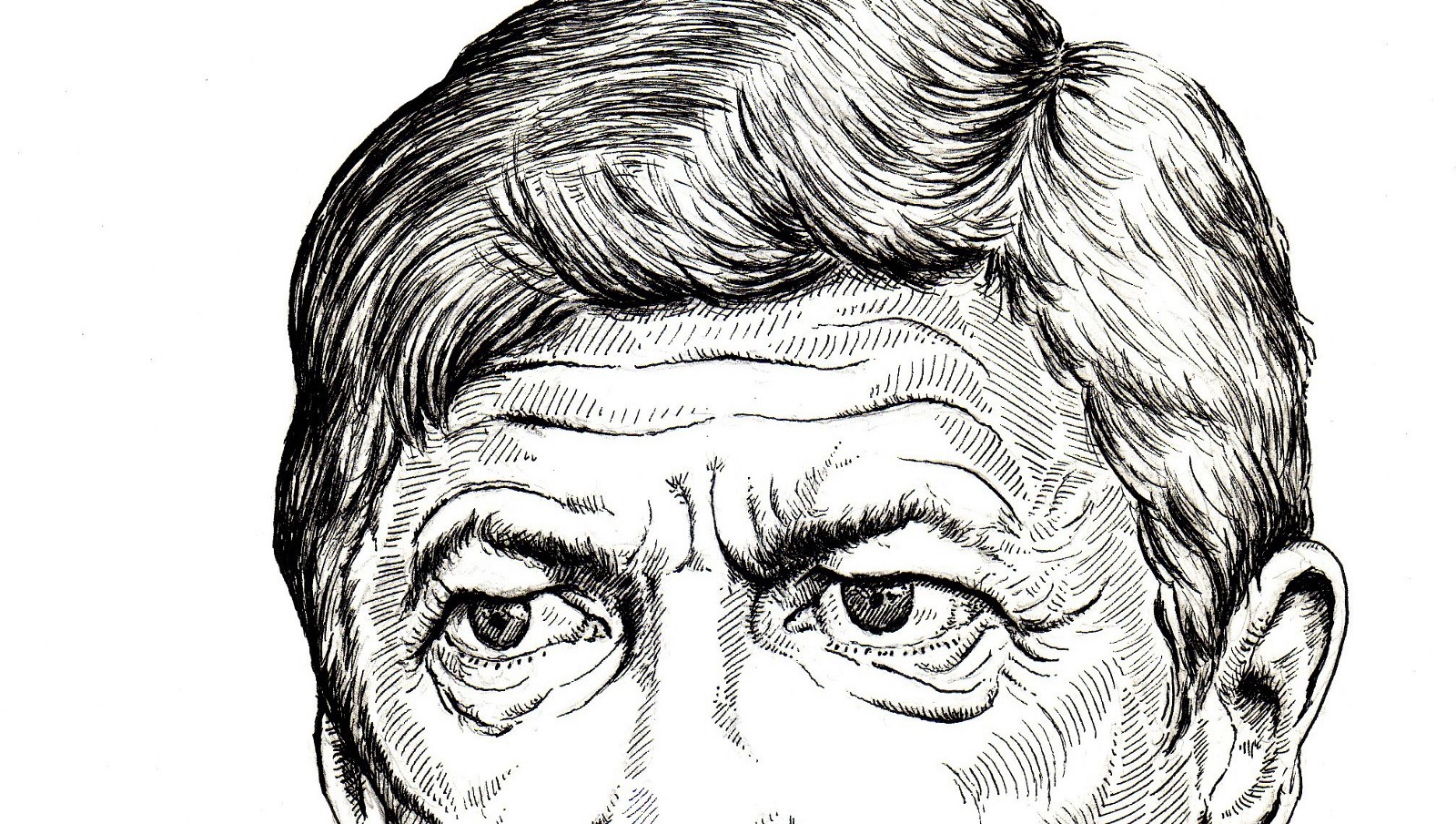 Why this week's Champions League Play-in Matches are So Important
By Eric Mallory Morgan | Illustration by Devin Dulany
[I]t took five seconds for Beşiktaş forward Demba Ba to remind Arsenal of the perils that a two-legged Champions League play-in series can pose. Ba, a cast-off from José Mourinho's Chelsea, saw Arsenal keeper Wojciech Szczesny a bit too far off his line, and his audacious, 55-yard shot served notice to all those who thought the difference between a third and fourth place finish in the English Premier League is marginal at best. This was last week, when Arsenal traveled to Istanbul for the first leg. Now, playing at home tomorrow, Arsenal must win in order to join Manchester City, Liverpool, and Chelsea in the next stage of the competition.
There is a certain degree of madness to games of such importance being played so early in the season, particularly in a World Cup year. Arsenal, which has never been bounced from the Champions League at this stage, had played just one competitive game — an unconvincing win against a Crystal Palace side in crisis — before last week's draw in Istanbul. With several key players still lacking full match fitness — many of whom featured prominently in the latter stages of the World Cup — Arsenal remains far from the finished article. But there were the Gunners, short-handed in a hostile environment, playing the first of two games that could be worth far more than $50 million dollars in revenue.
Arsenal isn't the only club playing at a competitive disadvantage. Take, for example, the Napoli-Athletic Club de Bilbao matchup.
Athletic will be playing its third game in eight days after a three month layoff — the first of which was the corresponding away fixture in this matchup. Over the summer, it lost key midfield engine Ander Herrera to Manchester United, and replacing him will be very difficult, due to the club's strict Basque-only transfer policy. (To play for Athletic you must either be born in the Basque region of northeastern Spain or have direct parentage from the region.) Athletic's second game was the club's La Liga opening 1–0 defeat away at Malaga. Wednesday's match against Napoli will be the club's first competitive home fixture at the newly opened San Mamés stadium in the 2014–15 season. No pressure, right? Hanging in the balance of this one match is access to money that could pay off stadium debt and perhaps be fundamental to the long-term health of not only the club's youth set-up but the entire region's player development prospects.
For Napoli, the situation may be even more dire. The club went out of last season's Champions League at the end of the group stage despite gathering twelve points in six games. Star striker and club-record signing Gonzalo Higuaín featured heavily in Argentina's World Cup run to the final. Despite scoring in the first leg, he looked gassed throughout the game. Napoli, whose league campaign won't begin until this weekend's opener against Genoa, has yet to spend major money in the transfer market, largely because it's unclear whether they can count on Champions League revenue. Should Napoli manage a win or higher scoring draw away at Athletic, they'll have only half a week to spend their newfound booty before the international transfer window slams shut.
Tuesday's games feature a Celtic side that made it this far on the back of a clerical error by their opponent in the last round, Legia Warsaw. The name Bartosz Bereszynski will live long in the memory of many Legia supporters. Last season, Bereszynski was sent off in Legia's final Europa League game. Legia believed he'd served his three-game European ban by sitting out the second round matches against Irish minnow St. Patrick's Athletic and the first leg of the Celtic tie. Unfortunately for Legia, club administrator Marta Ostrowska had failed to register the suspended Bereszynski for those games. Bereszynski's inclusion in the second leg of the Celtic tie was therefore ruled illegal. A Legia 2–0 win at home was vacated and replaced by a 3–0 forfeit to Celtic, allowing the Glasgow club to squeak through on away goals.
The Champions League can be cruel — it's just too bad that in August, the cruelty seems to have little to do with the matches being played.

Follow Eric Mallory Morgan on Twitter: @badmoveeric
Contributors
Howler
TAGS
WELL, IT DEPENDS ON WHAT YOU MEAN BY "FREE."
Enter your best email for full access to the site.