Goat invades Greek match, wants to play in goal
December 5, 2014
Everyone should pursue their dreams. Even if you're a goat.
One goat on the Greek island of Crete refused to be denied his dream of being a goalkeeper, repeatedly invading the pitch during a recent match despite the human footballers pulling it away by its horns.
Each time the goat tried to replace the goalkeeper already out there, the players and club staff forcibly dragged him off, presumably saying, "No! Goats can't be goalkeepers — except for David De Gea!" each time.
But the goat kept coming back. And finally, as the players set up for a free kick at the other end of the pitch, the goat was able to live its dream for a brief moment.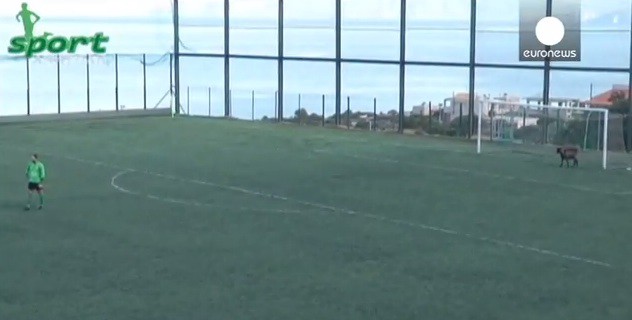 "I…am…THE GOATKEEPER!!!"
Disney presents The Goatkeeper starring Nick Nolte will be in theaters next Christmas.
Here's Sky Sports' top five animal pitch invaders from back in February…
Contributors
Howler
TAGS
WELL, IT DEPENDS ON WHAT YOU MEAN BY "FREE."
Enter your best email for full access to the site.