Home
Dirty Tackle
China's keeper asks Aussie ball boy for penalty advice, hugs him for getting it right
China's keeper asks Aussie ball boy for penalty advice, hugs him for getting it right
January 12, 2015
https://www.youtube.com/watch?v=iyLx2NXe83k
China played their first Asian Cup group-stage match against Saudi Arabia on Saturday and the Man of the Match was a 12-year-old Australian ball boy.
Sixty minutes into the match, Saudi Arabia were awarded a penalty, so Chinese keeper Wang Dalei did what any goalkeeper would do in a major tournament: ask the 12-year-old boy standing behind him. The boy — Stephan White from Brisbane — pointed for Dalei to dive left and he did just that, stopping the shot in the process.
China went on to win 1–0 thanks to a goal in the 81st minute and Dalei celebrated with his young advisor buy giving him a hug and inviting him to China's next training session.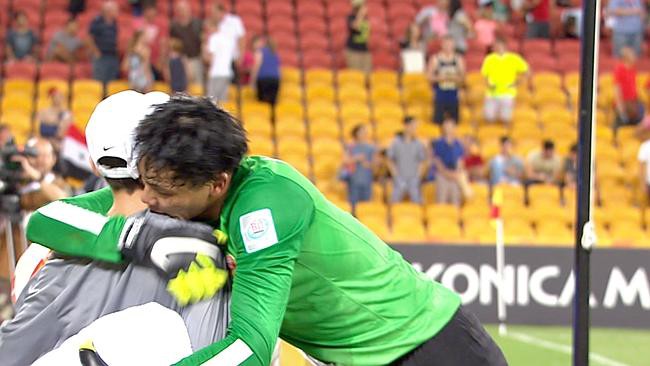 As insane as this is, it's still pretty standard for Dalei, who was suspended in 2010 for calling China's fans "dogs" and "morons." He also likes to go on Manuel Neuer style adventures during matches…
But the combination of his insanity and Stephan White's advice just might make China unbeatable.
WELL, IT DEPENDS ON WHAT YOU MEAN BY "FREE."
Enter your best email for full access to the site.