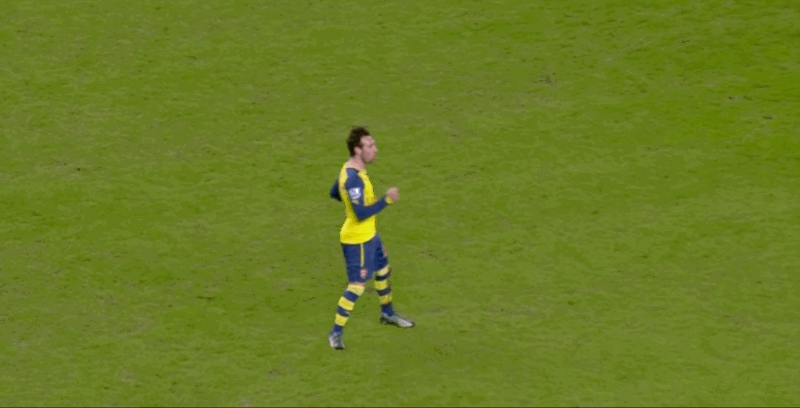 On Alan Pardew's Magic, Arsenal Playing Homewrecker, and Chelsea's Dastardly Dominance
By Kevin Alexander
Alan Pardew: Somewhat competent after all?
At some point after leaving Newcastle, Alan Pardew must have swung by Hyrule and purchased several of those red life potions from the old woman in Legend of Zelda to pass out among his players, because Crystal Palace has gone from playing like a team almost gleefully trying for relegation (going down 2–0 to Burnley, for example) to winning three straight (including coming back to beat Burnley 3–2).
And yes, it was just the Clarets, aka Danny Ings and some other guys, and yes, their nickname does reference a type of red table wine popular in Bordeaux, but still, something is happening with Pardew and Palace, and it is strange and beautiful all the same. Dwight Gayle — who scored two of those goals — credits the revitalization to Pardew actually talking to the players on his team, which leads me to believe that Neil Warnock, the previous manager, just sort of sat around drinking builder's tea and regaling assistant groundskeepers with stories about that time in the '70s when he won Player of the Year honors at Hartlepool.
But seriously, there is something to Pardew's focus on building the confidence of his strikers, and with Gayle, Jason Puncheon, Yaya Sanogo, and Wilfried Zaha, the Palace Of Incredibly Expensive Wares Your Mother Only Uses On Holidays has legitimate talent up front, which Pardew has somehow found a way to harness, assuming he can avoid the inevitable urge to headbutt David Meyler again at a Tesco.
And now let me pause briefly to present Wenger Management, a brief, one-scene play delving into….
The life and times of Arsenal's most Alsatian manager
INT — CONFERENCE ROOM, ETIHAD STADIUM, MANCHESTER, ENGLAND
Arsène Wenger and Boro Primorac sit around a table littered with papers: Boro clad in a Gunners tracksuit, Arsène nude save a silk smoking jacket, and a crystal chalice filled with equal parts claret and Pellegrino on the table. Several unopened Michelin guides lay scattered across the floor.
Primorac: We're nearly done with the starting 11. All we have left is to name a defense center midfielder.
Wenger: Jack Wilshere shall play that role. On y va!
Primorac: 'Fraid not. Jack's out, remember? Bum ankle.
Wenger: Oh, right. Well, at least we have Mikel. Allons-y!
Primorac: Also out with an ankle.
Wenger: Abou Diaby?
Primorac: Hamstring.
Wenger: That Polish teenager?
Primorac: Hasn't passed the medical.
Wenger: Gilberto Silva?
Primorac: Retired.
Wenger: Katniss Everdeen?
Primorac: She's a fictional character.
Wenger: And a great one. Is there no one who can play this role?
Primorac: What about Coquelin?
Wenger: Who?
END SCENE
It was a thing of beauty. Arsenal, who had previously been winless in THEIR LAST 16 MATCHES versus Manchester City, United, and Chelsea, came into the Etihad, sang songs about Giroud, and dismantled City for nearly the entire match, ultimately winning 2–0. Francis Coquelin, who was recalled from his loan to Charlton in December, played brilliantly, cutting off passing lanes, winning balls in the air, and positioning himself like a veteran. If the match had been a game of Stratego, Coquelin would've been the bomb that sits in front of your flag, blowing up the other team's scouts and lieutenants and spies. And Santi Cazorla would've been some kind of wizard piece that doesn't yet exist.
The Spaniard's play was close to the soccer version of a perfect game, from his snipered penalty to his pressing-buttons-in-FIFA-style dribbling moves in tight spaces to his free kick that found Olivier Giroud's head, and his dance afterward became an instant Vine classic. When Arsène Wenger isn't dreaming about Japanese business philosophy and purchasing extra long coats, he surely must be dreaming about this.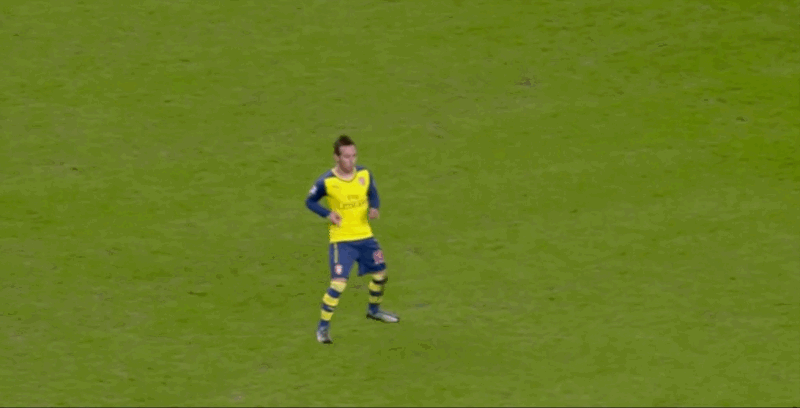 City, on the other hand, looked sloppy and uninterested, like they were playing some sort of early round FA Cup match against Stevenage. In the back, Kompany looked off, causing the penalty by bumping into Monreal, nearly getting sent off with a late challenge on Alexis in the 55th minute, and just sort of stomping about a second or two behind the action. The champions are now 1–2–1 in their last four EPL matches, and look frighteningly mortal.
Chelsea, damn it
Chelsea's players, meanwhile, look more like the elves from those Tolkien books, except the annoying ones you actually kind of wish would get slain on the battlefield, or die of grief and weariness. And because I have no plans to cloak myself in some sort of false objectivity, we should probably get this out of the way up front: I don't like Chelsea. It started in the '90s when I had some sort of unspecific issue I can no longer recall with Roberto Di Matteo, then John Terry entered my consciousness, and Roman Abramovich purchased the club and decided to pursue a strategy of hoarding talent like a grandmother with porcelain angel figurines, and now here we are. But just because I hate something doesn't mean I can't be in awe of its cruel efficiency. I'd imagine it's a little like what French people thought of the guillotine in the 18th century: horrible, dastardly, but you can't argue with the results.
Anyway, longtime hipster-fan favorite Swansea pursued a strategy of playing blind back passes into space and selling off their best striker to Man City, which surprisingly didn't pay off, as Chelsea scored four in the first half and only one more in the second (likely because they'd enacted the rule where you could only score with an off-foot backheel). Chelsea now sits five points above second-place City and remains first in the carpool lane en route to the league title.
Other Items Of Note
If you want to see true pace from a center back, please watch Hull City's Harry Maguire attempt to catch West Ham's Stewart Downing after Alex Song plays him through in the 72nd minute. It's like watching a dog attempt to chase a car, but the dog is in quicksand and then just gives up.
Beware Radamel Falcao: 19-year-old James Wilson absolutely torched the wing when he came on as a sub in United's victory over QPR. Plus he scored. And he doesn't cost £43m.
In order to celebrate Southampton's continued success, I may or may not have had a few glasses of non-Burnley claret, then purchased $250 worth of apparel from the Saints' online store, inexplicably including a tie, and some sort of hat.
Celebration of the week
Santi Cazorla, hands down, for his post-free kick shimmy that looked like what a dad would do when he really likes the song that just came on in a department store dressing room.

Check back here every Tuesday for more EPL breakdowns and discussions of Harry Maguire's pace. Or just follow Kevin on Twitter @KAlexander03 and he'll eventually buy you a Southampton tie.
Contributors
Howler
TAGS
WELL, IT DEPENDS ON WHAT YOU MEAN BY "FREE."
Enter your best email for full access to the site.