Italian football is growing more diverse, a fact that much of the nation's old guard has yet to accept.
By Calen Carr | Image via Elena Torre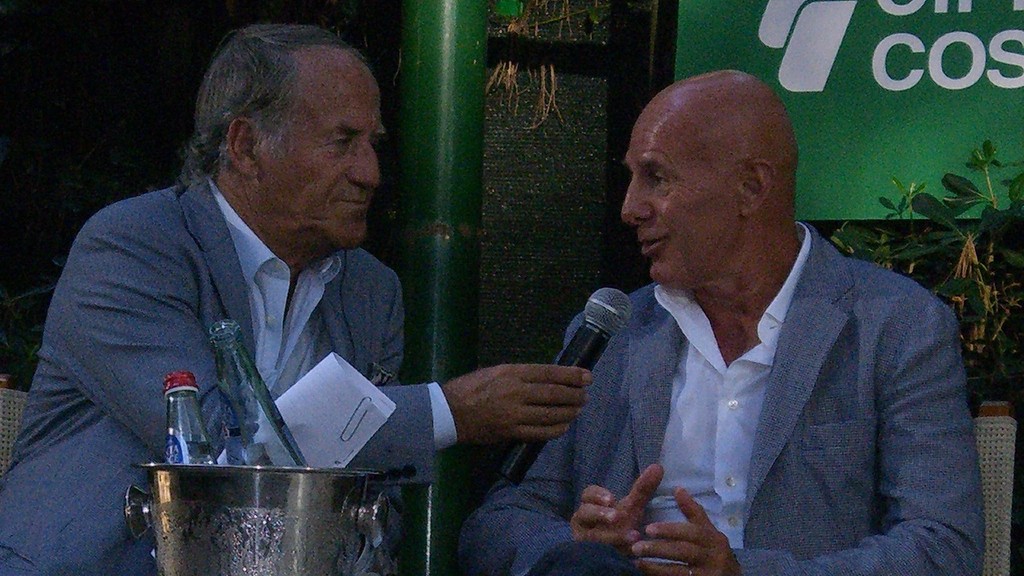 Editor's note: This piece contains sensitive language.
"A negro cannot be Italian," read the banners. They were hung by Juventus supporters during a 2009 match against Inter Milan. Their message was directed at the talismanic Italian striker Mario Balotelli who, at the time, played for the Nerazzurri.
Italian football has, in recent years, grown more diverse. Since 2009, Serie A has experienced a greater influx of foreign players than any other major European league. The demographics of Italy's national team have also shifted, as the children of first and second generation immigrants have joined the Azzurri. Much of the old guard in Italian football, however, remains uncomfortable with the makeup of the new Italian team.
Arrigo Sacchi, the manager who won two European Cups with AC Milan and guided Italy to the finals of the 1994 World Cup, is but the latest in a long and unfortunate line of prominent football figures to put voice to this type of prejudice. This past Monday, he declared that there were "too many black players (in the country's youth set-up)." Asked to clarify, he continued: "I just said that we don't have Italian pride, we are losing our identity. I was watching a match today and I saw four black guys in a team."
This attitude has festered at every level of Italian football. In 2012, Lazio's Irriducibili Ultras ("The Untouchables") directed monkey chants at black players. Paolo Berlusconi, the brother of AC Milan owner and former Italian prime minister Silvio Berlusconi, was recorded calling Mario Balotelli "the family's little nigger." Carlo Tavecchio, the president of the Italian Football Federation, was banned by UEFA for six months after referring to African players as "banana eaters."
Football is a mirror of society, and these incidents are indicative of a nation that has yet to fully reckon with the ugly scars of its history. Italian columnist Gian Antonio Stella sums this up well, writing, "Britain has reflected on its colonial past, Germany has done the same with Nazism, but Italians still believe the myth of the, 'Good Italian,' soft colonialism, and insist the racial laws of the 1930's were passed by fascists, not Italians."
Ever the instigator, Balotelli's mere presence confronts the narrative of a 'puro Azzurri.' He is a symbol of an emerging, multi-cultural national identity that is both fiercely Italian and unapologetically much more than that. For all that is profane, he is at times also profound, saying, "You can't delete racism. It's like a cigarette. You can't stop smoking if you don't want to." When it comes to race and football it is now Italy's turn to ask, "why always me?"

Calen Carr played for the Chicago Fire and Houston Dynamo over the course of his 8 MLS seasons. A Berkeley native and proud Cal grad, he is currently taking a break from humid climates and living in San Francisco's mission district. He tweets at @calencarr3.
Contributors
Howler
TAGS
WELL, IT DEPENDS ON WHAT YOU MEAN BY "FREE."
Enter your best email for full access to the site.