Home
Dirty Tackle
Mario Balotelli finally scores Premier League goal for Liverpool, gets berated for not celebrating
Mario Balotelli finally scores Premier League goal for Liverpool, gets berated for not celebrating
February 10, 2015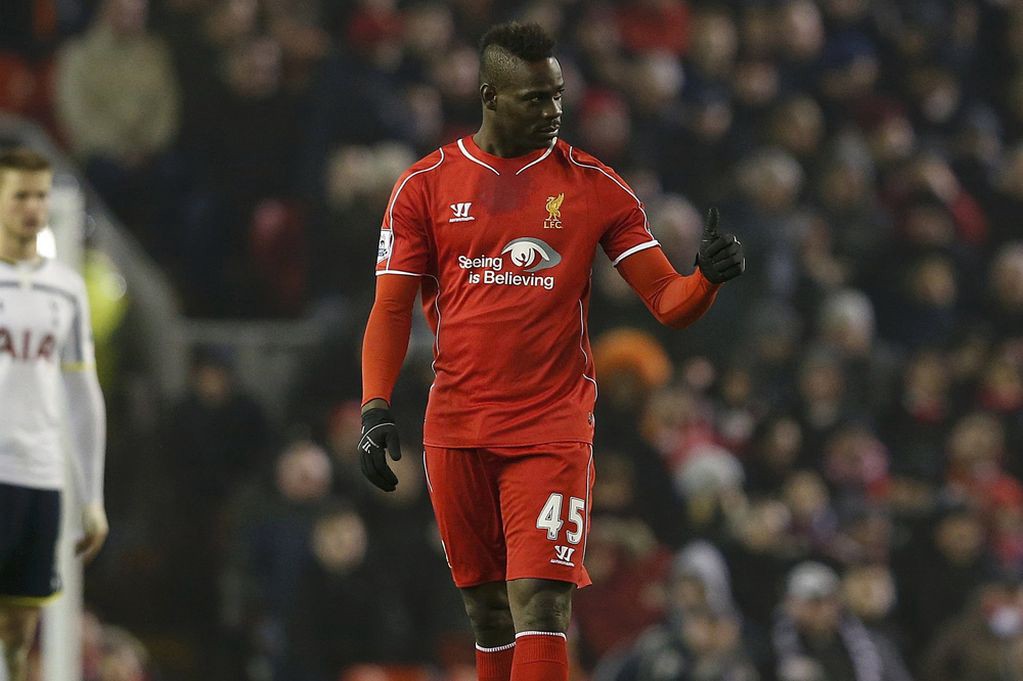 With Liverpool and Spurs even at 2–2, Mario Balotelli replaced Daniel Sturrridge in the 74th minute for the home side. To many observers, this seemed like a curious and futile decision, since Balotelli hadn't scored in his previous 12 Premier League appearances for Liverpool even with a healthy number of quality chances afforded to him.
But in the 83rd minute, Balotelli ended his goalless streak by sweeping the ball into the net from close range. He then did his trademark non-celebration before getting mobbed by his teammates, and Liverpool went on to win 3–2.
https://twitter.com/OptaJoe/status/565264836247166977
You might think that this timely goal would earn Mario a brief reprieve from the constant criticism he faces, but no. Not on this planet. Instead, match commentator Phil Neville and others decided to criticize Balotelli for not celebrating. Because god forbid a player widely derided for his attitude shows admirable humility in a moment when he could have smugly rubbed his taste of success in his critics' faces.
Neville on Balotelli "That's someone that doesn't want to play a part in the team spirit." No participation ribbon for him then 🙁

— Seth Vertelney (@svertelney) February 10, 2015
Balotelli never celebrates goals, though ("When I score, I don't celebrate because I'm only doing my job. When a postman delivers letters, does he celebrate?" he famously said a few years ago). So to pick on him for it now, after he was still at the center of a group hug, is absurd.
This is the life of Mario, though. Damned if he does, damned if he doesn't.
Contributors
Howler
TAGS
WELL, IT DEPENDS ON WHAT YOU MEAN BY "FREE."
Enter your best email for full access to the site.