Samuel Eto'o didn't buy a cursed mansion in Italy
February 18, 2015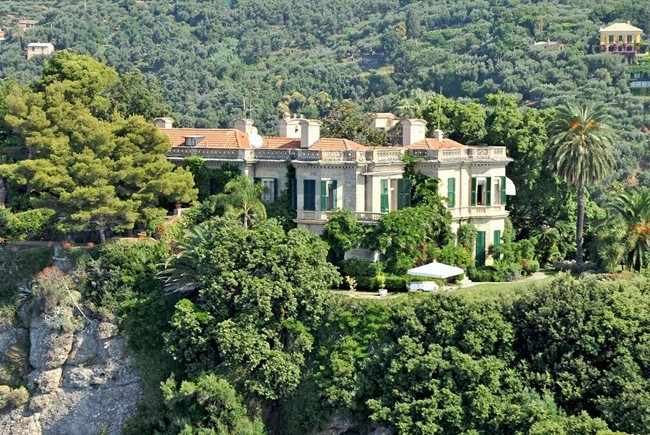 The Italian press ran a story this week worthy of a Scooby Doo episode: That new Sampdoria signing Samuel Eto'o purchased a 40-room villa in Portofino, Italy that is cursed by Egyptian pharaoh Tutankhamun for €25 million (marked down from €40 million).
The house was previously owned by Lord Carnarvon, who worked with the team that opened Tutankhamun's tomb in 1923, supposedly awakening the curse.
The Daily Mail details the horrors that then unfolded:
Famously, of the 58 people present when Tutankhamun's long-lost tomb was opened, eight died within a dozen years.
Moreover, Lord Carnarvon bizarrely died after he got an infection after cutting a mosquito bite on his face while shaving.
In addition, Lord Carnarvon's nephew died in Villa Altachiara by falling down the stairs, while more recently, in 2001, former Gucci model and heiress Countess Francesca Agusta vanished from the cliff-top property.
Needless to say, this was so good that many outlets decided to parrot it without checking to see if it was actually true and the news of Eto'o's terrifying purchase spread around the world. Which is how Eto'o himself found out that he supposedly did this.
The Cameroonian striker tweeted his combination of amusement and disappointment:
"@BleacherReport: Samuel Eto'o pays $28.4M for a mansion haunted[..]Tutankhamun"
Did you guys know that? Because I didn't know I did that

— Samuel Eto'o (@SamuelEtoo) February 18, 2015
You imagine you wake up one day, and you read in the press you spent 30 Millions without even knowing you did!!! 😂😂😂😂 #heartattack lol

— Samuel Eto'o (@SamuelEtoo) February 18, 2015
But joke aside, it's just a bit sad that some people, whoever they are, discredit such a respectful profession by losing the sense of truth

— Samuel Eto'o (@SamuelEtoo) February 18, 2015
So Eto'o didn't actually buy an Italian mansion cursed by an Egyptian pharaoh. But the good news is that the villa is probably still on the market if you'd like to buy it yourself.
Contributors
Howler
TAGS
WELL, IT DEPENDS ON WHAT YOU MEAN BY "FREE."
Enter your best email for full access to the site.