Home
Dirty Tackle
Brazilian club's mascot gets sent off for antagonizing other team's fans
Brazilian club's mascot gets sent off for antagonizing other team's fans
March 23, 2015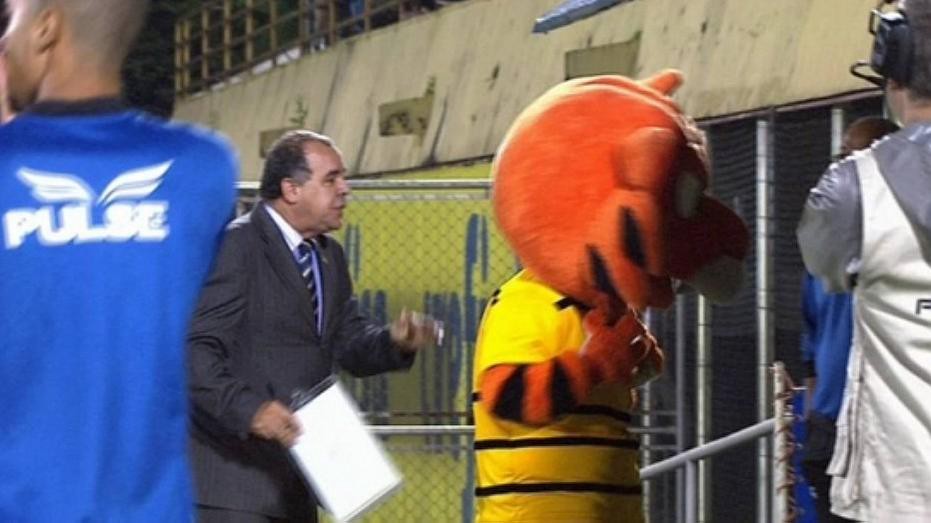 Sao Bernardo lost 1–0 to Palmeiras in the Campeonato Paulista, almost certainly because they suffered the devastating blow of having their mascot sent off. The match altering decision came before the start of the second half, when the tiger mascot antagonized visiting Palmeiras supporters by "imitating a pig" in front of them. The referee did not appreciate his brand of humor and sent him off.
Anderson Ferreira, the 23-year-old inside the tiger costume, later apologized for his actions. From Globo:
"It was an in the moment thing. I thought I'd play, because my parents are Palmeiras fans and they take such things well, but I regret it, because I probably should be punished," he said.
The referee even noted the expulsion in his post-match report.
With Sao Bernardo at an incalculable disadvantage, Palmeiras went on to score the match's only goal when Vitor Hugo executed a brilliant overhead kick in the 55th minute.
Contributors
Howler
TAGS
WELL, IT DEPENDS ON WHAT YOU MEAN BY "FREE."
Enter your best email for full access to the site.